Veteran Australian opener David Warner has sarcastically labeled Marnus Labuschagne as the luckiest cricketer on the planet based on the lifelines he receives. The 36-year-old reckons the eagle at the bottom of his bat is the source of his luck.
According to Fox Sports, between July 2019 and December 2022, Labuschagne was dropped on 16 occasions and caught 20 times, making it a conversion rate of 55.5 per cent. It further reported that the right-hander would average only 44 if the first chance was taken instead of his overall 59.43.
During the launch of season two of the Amazon documentary series The Test, Warner said there was a simple explanation behind Australia's No.3 fortune.
As quoted by Fox Sports, Warner said:
"Marnus is the luckiest cricketer in the world. Every second innings he gets two or three lives. He must have that little crow at the bottom of his bat."
The 2021-22 Ashes Test in Adelaide saw Jos Buttler spill two simple catches off Marnus Labuschagne's bat behind the stumps. Afterwards, the 28-year-old went on to score his sixth Test hundred the following morning.
Moments later, the right-hander nicked one more behind the stumps and Buttler caught it; however, Ollie Robinson overstepped. Labuschagne's first-innings century was integral to Australia's 275-run victory.
---
"Can't help it if people have got butterfingers when I nick it" - Marnus Labuschagne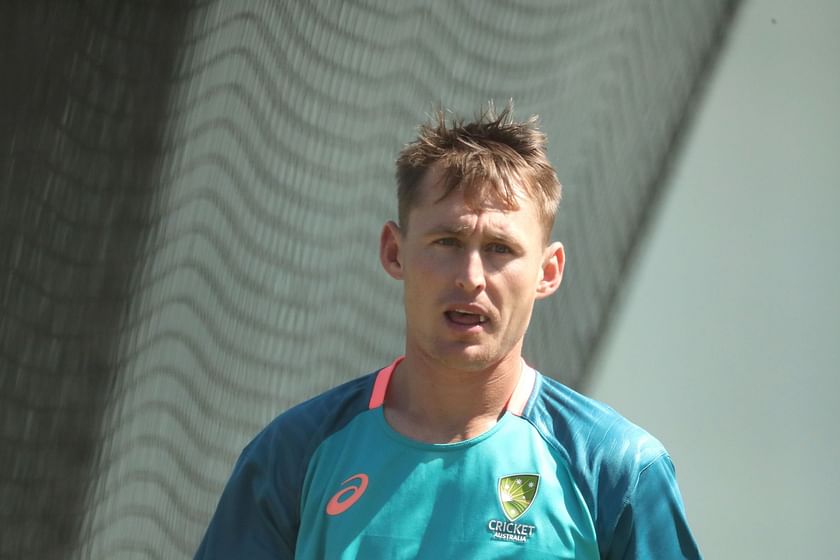 The number one ranked Test batter further suggested that he would never take the eagle sticker off and it only matters if one thinks it does. He added:
"The boys like to joke that it is the sticker. We'll keep everybody happy and not take it off. I can't help it if people have got butterfingers when I nick it. One of the biggest things in sport is your mind, and once your mind goes down a path, you can't stop it. It just goes down that path. I don't think stickers matter until you start thinking it matters."
The eagle reportedly represents a bible verse, Isiah 40:31. The South African-born batter is currently gearing up for a four-Test tour of India starting next month.