Australia head coach Andrew McDonald has thrown his weight behind David Warner ahead of the World Test Championship (WTC) final in June. McDonald declared that the left-hander is in their plans for the WTC decider and is keen to see how he goes in the upcoming ODI series against India.
Warner's Test career has come under plenty of scrutiny after his recent performances in the format. While his 200 against South Africa in Melbourne was a notable knock, the 36-year-old struggled in India with a high score of just 15 in three innings.
With Travis Head doing well at the top of the order after Warner returned home due to injuries, the latter's spot has come under threat even more.
Speaking ahead of the ODI series against India, Andrew McDonald confirmed that David Warner has recovered from the injuries that ruled him out of the red-ball leg. The former Aussie all-rounder also highlighted the need to manage players' workload amid a packed schedule.
As quoted by "The Age," he stated:
"I think you work through that conversation, and how each player finishes is always different. Some want to go out in a certain way, and others are OK with potentially being dropped out of sides.
"But at the moment Dave's fully in our plans for the World Test Championship, he's coming back for the one-day series, he's recovered from his injury there, so we'll see Dave back in Australian colours on the 17th and we'll go from there."
McDonald added:
"We are continually talking to our senior players with what they have coming up. Juggling the schedule that's in front of us. We are staring down 274 days on the road – 144 for the red-ball team, 130 for the white-ball team."
Despite his poor form, Warner suggested that he wants to travel to England for the Ashes. The dynamic opener has a poor record in Tests in England, averaging only 26 with no centuries under his belt.
---
"We are super excited about that" - Andrew McDonald on playing the WTC final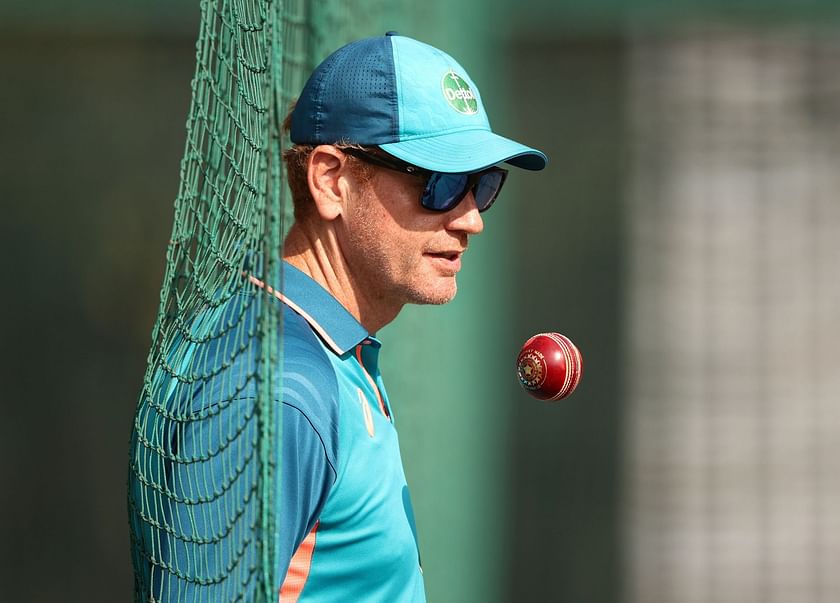 Andrew McDonald also stated that the prospect of playing in the World Test Championship (WTC) final excites Australia. He believes their efforts have been commendable given how tough a cycle it was and added:
"We are super excited about that. If you look at what we embarked upon at the start of Pakistan, into Sri Lanka, into India, we set that as three series in the subcontinent. We've come away from that with three wins, three losses and three draws.
"That's a pretty tough World Test Championship cycle so to finish on top of the table with that on the calendar is pretty impressive and we're the World No. 1, too, so pretty proud of what the team's been able to achieve, but in saying that, we didn't achieve what we wanted to here in India."
Australia and India will play in the WTC final on June 7 at The Oval. Prior to that, they will clash in a three-match ODI series starting on March 17.