Former Australian captain Tim Paine has bit back at Michael Clarke for suggesting that Steve Smith doesn't deserve a spot in the T20I team after questioning his omission in last year's World Cup. Paine admitted that Smith didn't deserve a chance earlier, but does now after showcasing his mettle in the BBL.
Chief Selector George Bailey announced that Smith will open alongside David Warner in the upcoming T20I series against South Africa. Bailey reasoned that the 34-year-old's back-to-back centuries in BBL prompted him to promote him to the top of the order.
Speaking to SEN Tassie, Paine stated that the management was right not to include Smith in the eleven for T20 World Cup last year. The Tasmanian further claimed that the right-hander's strike rate wasn't what Australia needed from a No.4 or 5.
"Steve Smith, as great a player as he is, no one will ever deny that, particularly in the lead up to that World Cup, was not playing well. If you go back to the Dubai World Cup (2021), people were saying why is he still in the team?"
"Then he was replaced by Tim David, which most people had no issues with and I think if you go even deeper than that, and you look at why he wasn't playing… in his 20 innings leading up to that in T20, he was averaging low 20s at a very low strike rate and when you want to be batting at no.4 or no.5, that just doesn't cut it."
Paine continued saying that Smith getting a chance at this stage is justified, but must take the opportunity.
"So to say it was embarrassing, I think it's actually really clear why he wasn't playing when he wasn't playing and now he's got a chance. It doesn't mean he's going to play all the time but he's got a chance in South Africa to take his T20 form opening the batting into international cricket and if he can do that, he'll keep playing."
Smith played only one match in the 2022 T20 World Cup Down Under. However, he scored only 4 runs as the defending champions failed to reach the playoffs. The 34-year-old's overall T20I strike rate has also been only 125.22.
"You've got a spot that's opened up since Aaron Finch has retired" - Tim Paine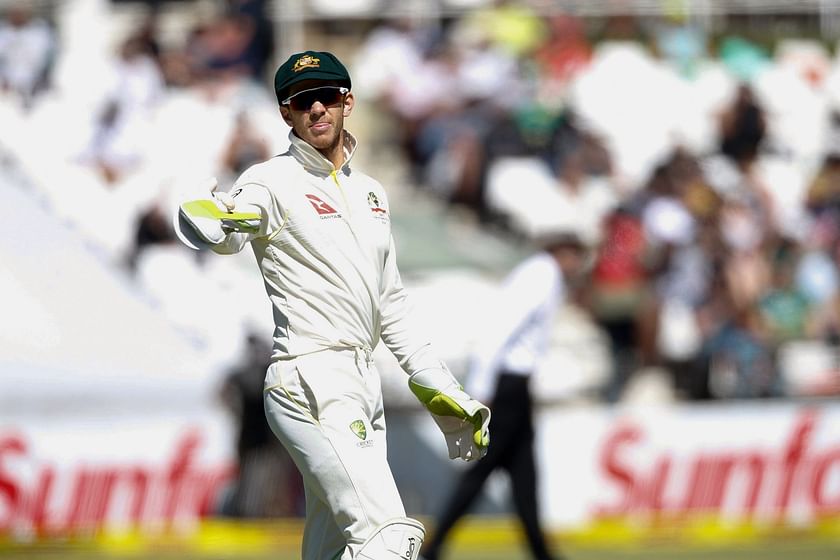 The 38-year-old feels Smith has earned his spot in the T20I side and reckons he can fill in well for the retired Aaron Finch. Paine added:
"You've got a spot that's opened up since Aaron Finch has retired. Since he's retired, Steve Smith – who has struggled traditionally in T20 – has gone back to the Big Bash and absolutely dominated as an opening batter and demanded selection in Aaron Finch's spot, probably ahead of Travis Head, he would have been the other option to open the batting."
The first of the three T20Is against South Africa begins on August 30th in Durban.