Aakash Chopra believes Sarfaraz Khan has scored more than enough runs in first-class cricket to merit a place in India's Test squad.
Sarfaraz has not been picked in India's 17-member Test squad for the four-match series against Australia, starting with the first game in Nagpur on February 9. His fellow Mumbaikar Suryakumar Yadav has been picked ahead of him primarily based on his performances in T20I cricket.
On the Aakashvani show on JioCinema, Chopra was asked about his thoughts on why India are not giving Sarfaraz Khan a chance in Test cricket, to which he replied:
"It is an extremely legit question because he has scored more runs than anyone should score to come into the Indian team. If you score so many runs, the expectation is that you will get an opportunity."
Chopra reckons Sarfaraz might have been given a debut at No. 5 had he been part of the squad, elaborating:
"To be very honest, hypothetically, if Sarfaraz was there, there was a possibility that Rahul would have opened, Shubman would have had to wait, just like Ishan Kishan waited for him even after scoring a double century, and you might have given a debut to Sarfaraz Khan at No. 5. I am with you, we are all saying that you should play Sarfaraz."
With Shreyas Iyer likely to be unavailable for the first Test against the Aussies, Rohit Sharma and Co. are looking for a middle-order batter. They would either have to give a debut to Suryakumar Yadav or use one of KL Rahul and Shubman Gill at No. 5.
---
"He hasn't got that many chances" - Aakash Chopra on why Suryakumar Yadav has been unable to replicate T20I performances in ODIs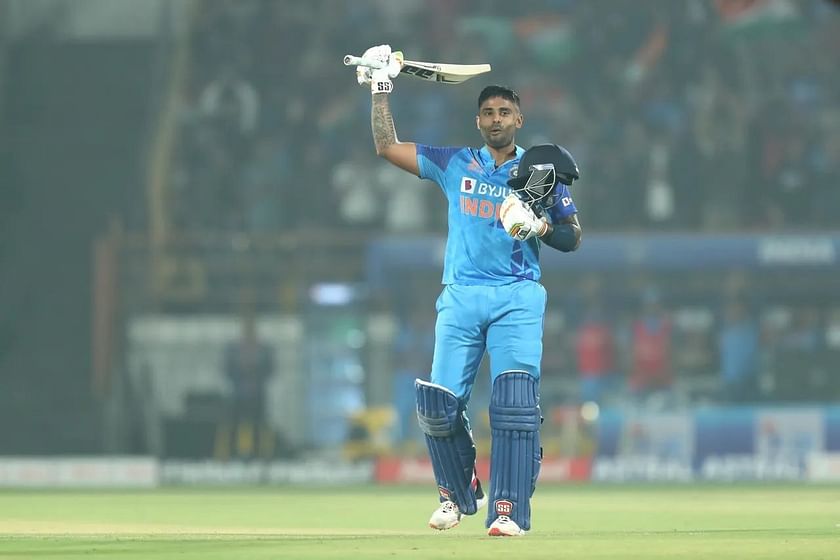 Aakash Chopra was also asked why Suryakumar Yadav has been unable to replicate his T20I performances in ODIs, to which he responded:
"In my opinion, the first thing is that he hasn't got that many chances. Let's be fair, if you give him opportunities, his performances will improve. The number at which he bats is actually not easy."
The reputed commentator wants the Indian team to persist with the unconventional batter and expects him to deliver the goods going forward, saying:
"I will keep him in the mix and have a lot of expectations of runs from Suryakumar Yadav, I will be very honest about that."
Suryakumar has smashed 1675 runs at an excellent average of 46.52 and an outstanding strike rate of 175.76 in 48 T20Is. On the flip side, he has aggregated 433 runs at an underwhelming average of 28.86 in 18 ODI innings.
Poll : Would Sarfaraz Khan have got his Test debut if he had been part of India's squad?
29 votes