South African middle-order batter Rassie van der Dussen has recalled how he unwillingly made the headlines during the 2019 ODI World Cup in England. He recollected reports of everyone comparing him to AB de Villiers and van der Dussen feeling baffled by the same.
While de Villiers retired from international cricket in May 2018, he hinted at returning for the 2019 World Cup. However, then-chief selector Linda Zondi opted against bringing the former captain back into the side as it would have been unfair to the selected players. De Villiers' absence undoubtedly left a hole in the Proteas' batting unit.
Van der Dussen stated how people thought he was going to fulfill de Villiers' role in the South African team.
"Then, the AB story came up - about how he might have come out of retirement to play the World Cup. I was just a side story. By no action of my own, I was in the headlines. From early on, people were asking me if I was going to play the AB role and I was like, "How are you even comparing me to this guy?" I've played nine ODIs and I don't think anyone in world cricket at that stage or since can do what AB was capable of at his prime. I said to myself that I can just do what I can do," he told ESPNcricinfo.
Van der Dussen reflected that he had a promising World Cup campaign and was glad to shut the questions out about de Villiers' absence.
"I was lucky in the sense that I had quite a good World Cup, and that put a few things to bed. Maybe if I hadn't had a good campaign, people would have brought that up and said, if AB was there, things could have been different. I was quite happy and grateful that I could contribute well to the team," he added.
Van der Dussen scored 311 runs in nine 2019 World Cup matches at an average of 62.20, with his best of 95 against Australia. His ODI career average currently stands at 60.58.
---
"I was really opposed to that" - Rassie van der Dussen on the choking narrative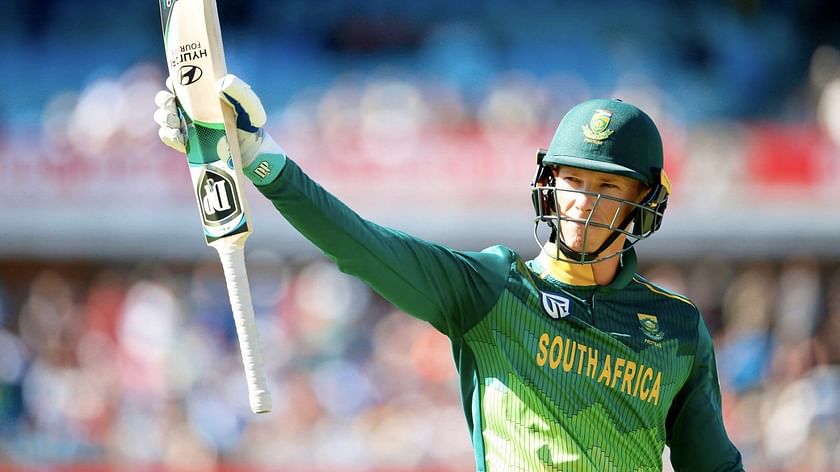 Van der Dussen further claimed that he would fight those who called South Africa 'chokers' and suggested he didn't carry any mental baggage ahead of the 2019 World Cup.
"I was always quite vocal against people who, in previous World Cups, would bring up the choking thing. I was really opposed to that. When I got into the squad, I didn't really feel that pressure because it wasn't really a thing for me. I don't know if the older guys had some scarring from previous World Cups - obviously 2015 - but for me, it wasn't really a thing, and in the team environment, I didn't feel it was a massive thing," he explained.
South Africa have reached the 50-over World Cup semi-final four times, losing on all four occasions. They will be keen to better their record this year.