Aakash Chopra has lauded Michael Bracewell for scoring a fighting century that eventually went in vain in the first ODI between India and New Zealand.
The Men in Blue set a mammoth 350-run target for the Black Caps after opting to bat first in Hyderabad on Wednesday, January 18. Bracewell then smoked 140 runs off 78 balls as the visitors lost the game by just 12 runs.
While reviewing the game in a video shared on his YouTube, Chopra was all praise for Bracewell, saying:
"In my memory, I have not seen an innings of this quality at No. 7 in which Michael Bracewell scored 140 runs off 78 balls. He was absolutely sensational, smashing. When Tom Latham was out at the score of 131, I felt it was game, set and match, because you can't stage a comeback from there."
The former Indian opener highlighted how the spin-bowling all-rounder almost won New Zealand the game from a lost cause, elaborating:
"Of course, Michael Bracewell was there and Mitchell Santner was supposed to come, but how many runs will they score? It won't happen that they will keep hitting till the end, it doesn't happen like that but it happened."
Mitchell Santner joined Bracewell in the middle when the Kiwis were reduced to 131/6 in the 29th over, needing a further 219 runs at more than 10 runs per over. The duo strung together a 162-run partnership to almost snatch victory from the jaws of defeat.
---
"He is an absolute gun" - Aakash Chopra on Michael Bracewell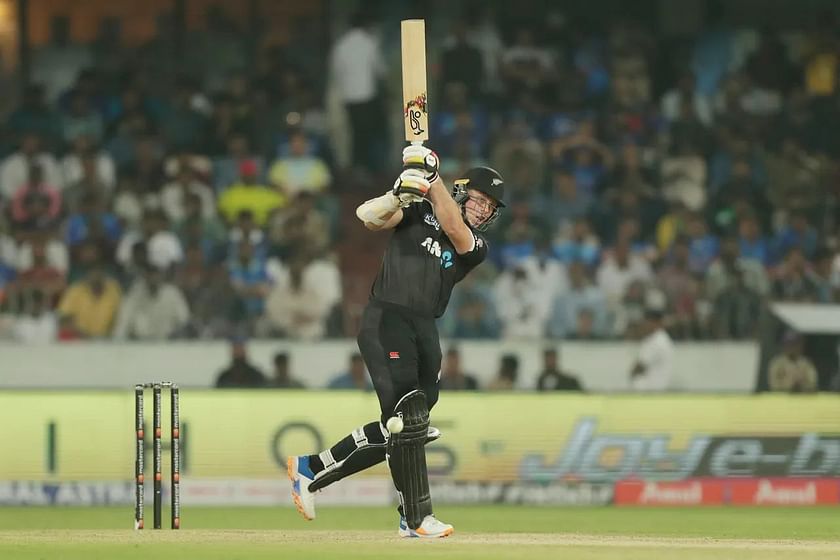 Chopra added that Bracewell made the decent-sized Hyderabad ground seem tiny, observing:
"The Hyderabad ground is not small but he was hitting sixes on the second tier. He hit 10 sixes and 12 fours. Mitchell Santner was there with him but Michael Bracewell. He bowls off-spin, he didn't get a wicket in this match, but batting - what a player, he is an absolute gun."
While highlighting that Bracewell has proved his worth across formats, the renowned commentator also appreciated Santner for playing an excellent supporting role, stating:
"If a player gives his one hundred percent, this guy does that, and consistently gives it, whether you play him Tests, ODIs or T20Is. He should have been there in the T20 World Cup as well. Mitchell Santner at the other end - he picked up a wicket and scored 57 runs as well, he was good."
Santner picked up the prized wicket of Virat Kohli during India's innings. He then smashed 57 runs off 45 balls, a knock studded with seven fours and a six, before he was dismissed by Mohammed Siraj in the 46th over.
Poll : Should Michael Bracewell have got an IPL contract?
18 votes