Australian all-rounder Mitchell Marsh expects David Warner to return to the opening spot for their next ODI series. The West Australian admitted that he enjoyed opening the batting for Australia and that it lends them the required flexibility ahead of the World Cup.
Marsh opened the batting in all three ODIs against India as Warner sat out of the first two games due to injuries. The 31-year-old earned the Player of the series award for his 194 runs in three matches at 97 and doing so at a strike rate of 131.08.
Speaking at a press conference after the third ODI in Chennai, Marsh acknowledged that Warner has been a giant in ODIs and should slot back at some stage. However, he relished playing the role for Australia in the meantime.
As quoted by Cricbuzz, he said:
"I certainly enjoyed the opportunity to open the batting but as a group we spoke before the first game that this is really the start of our campaign for the World Cup. Certain guys bat in different positions at times and it is really important that we have a squad mentality so with Davey out, it was my opportunity."
Marsh added:
"He's been an incredible player for Australia for a long time and one of the best ODI openers ever so I am sure he'll slot back in at some stage but I think it is really important that we're all really flexible and it was nice to perform for the team."
Although Warner returned to the side for the final ODI in Chennai, he batted in the middle-order and made 23 before falling to Kuldeep Yadav.
"He's one of the most resilient characters I know" - Mitchell Marsh on Ashton Agar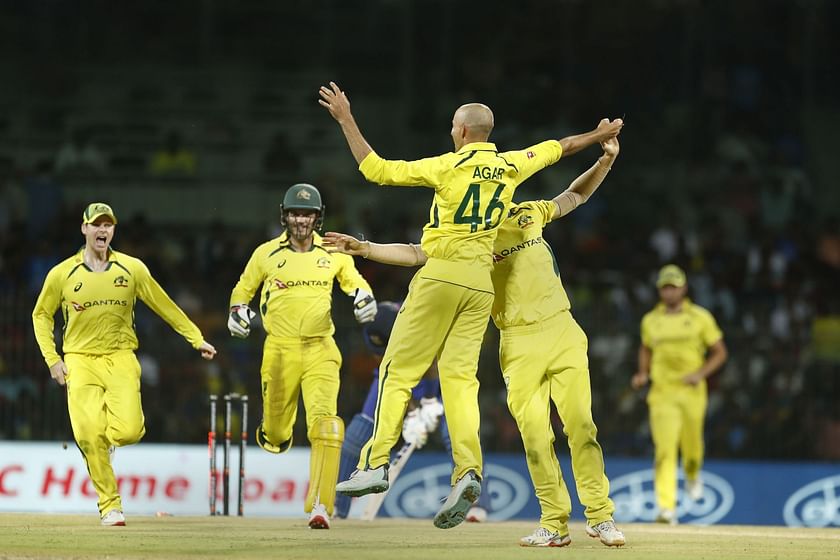 Reflecting on Ashton Agar's inspired spell to stifle India in the third ODI, Marsh said it was the left-arm spinner's resilience that has allowed him to perform under such circumstances.
"Certainly it has been an indifferent sort of six weeks for him but Ash is one of my closest mates. He's one of the most resilient characters I know. That's why he's able to come and perform whenever he plays for Australia. He's been the second spinner to Adam Zampa for a long period of time, but one of his strengths is his ability to be present when he's playing and competing."
Agar's final over of the spell proved a game-changing one as it got the crucial wickets of Virat Kohli and Suryakumar Yadav. India eventually fell short by 21 runs, allowing Australia to claim the series.
Edited by Siddharth Dhananjay