Star Australian batter Marnus Labuschagne has stated that the World Cup 2023 selection is not in his control and suggested that he will accept whatever fate holds for him. The right-handed batter's statement came after crafting yet another match-winning knock against South Africa in the second ODI in Bloemfontein on Saturday (September 9).
The 29-year-old stepped up for Australia once again as he struck 124 off 99 deliveries to propel the tourists to a mammoth 392-6 in their stipulated 50 overs. Labuschagne reached his second ODI hundred off only 80 balls and shared a 151-run stand with David Warner as the Men in Yellow took a 2-0 lead in the five-game series.
At the post-match presentation, Labuschagne felt he threw his wicket away as he could've added 30 more runs to the total. He also credited Travis Head and David Warner for laying the foundation with a 109-run opening stand.
He said:
"It's always nice, nice to score some runs and obviously to get this win. Yeah, I still think that I left a few runs there. I could have really opened up and get some more 30. But you have to be contented. Not just me, the boys out there.
"The boys got a lightning start and even when we lost wickets, we managed to get up. It is not under my control [on World Cup non-selection]. I was having a word with Shamsi. My thing is to play my cricket. If I get to go home, I get to see my daughter, if I go to the World Cup, I get to play the World Cup."
The South African-born cricketer arrived as a concussion substitute for Cameron Green in the first ODI. Chasing 223, the visitors were reeling at 113-7 before Labuschagne joined hands with Ashton Agar to propel Australia to a three-wicket win with an unbroken 112-run partnership.
"He's putting his hand up" - David Warner on Marnus Labuschagne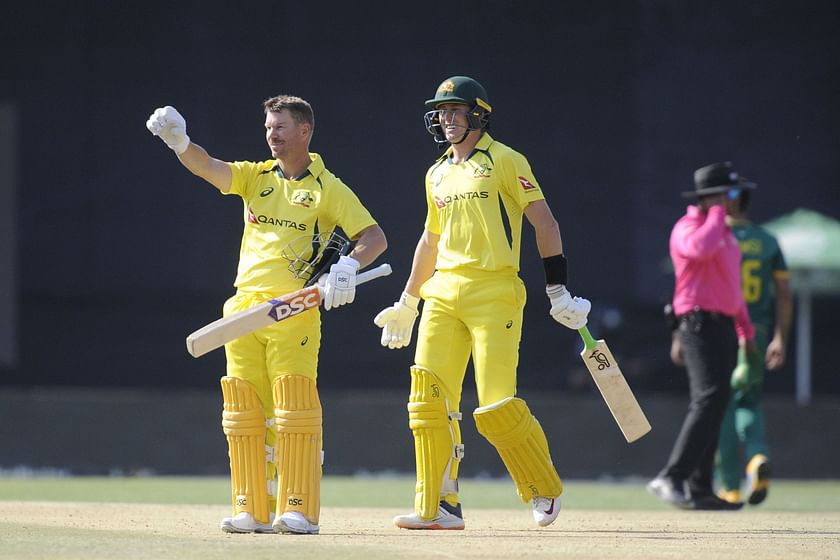 At the post-match press conference, Warner stated that Labuschagne has made the most of his opportunities so far and feels the selectors have a tricky situation on their hands.
He said:
"Marnus is a quality player. He played extremely well and he's in a good place. The selectors have spoken to Marnus. I think quite clearly you can see that it's a like-for-like replacement with (Steve) Smith.
"We've got extreme firepower and a lot of all-rounders as well, which is always handy in this format, but then again, form is the greatest thing for selection. He's putting his hand up, he's making the most of those opportunities, and you'll have to wait and see what selectors say."
The third ODI starts in Potchefstroom on Tuesday (September 12).
Edited by Sudeshna Banerjee