Aakash Chopra feels the imprints of Hardik Pandya's aggressive brand of cricket are being seen in India's batting approach in T20I cricket.
The Men in Blue posted a mammoth total of 234/4 after opting to bat first in the series-deciding final T20I against New Zealand at the Narendra Modi Stadium in Ahmedabad on Wednesday, February 1. Their bowlers then bowled out the Black Caps for a paltry 66 to register a comprehensive 168-run win.
In a video shared on his YouTube channel, Chopra said the following about Hardik's captaincy:
"Hardik Pandya as a captain - aggressive captain. The signs of Hardik Pandya's cricket DNA are being seen in this team, that they will keep on hitting even if the wickets are falling."
The former Indian opener highlighted that India have adopted an ultra-aggressive batting approach under Hardik's leadership, explaining:
"Forget about the Lucknow game because it was an extremely bad pitch. But if you see the match that happened yesterday, you will find that they were batting aggressively even when the wickets were falling. So Hardik Pandya's cricketing philosophy is being seen in the batting."
India lost Ishan Kishan's wicket in the second over with just seven runs on the board in Wednesday's game. Rahul Tripathi (44 off 22) and Shubman Gill (126* off 63) then launched a brutal attack on the Kiwi bowlers, adding 80 runs in the next seven overs to snatch the advantage from the visitors.
---
"There was a slight question mark on whether he is utilizing his resources properly in bowling or not" - Aakash Chopra on Hardik Pandya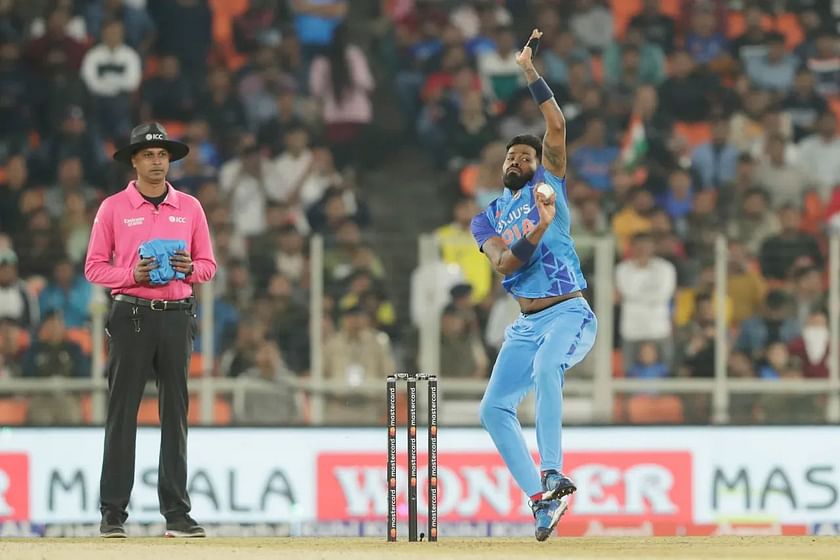 On the flip side, Chopra feels there are some questions surrounding Hardik's utilization of his bowling resources, elaborating:
"There was a slight question mark on whether he is utilizing his resources properly in bowling or not, it was especially a topic of discussion in the last match. But when he is capable of taking four wickets, bowling well and all of that, then this will suddenly happen."
The renowned commentator added that the Indian skipper has a tough call to make on how he utilizes himself, stating:
"It is a tightrope to walk that how much bowling you should do yourself and how much you should give to which players, and where to bat yourself, whether you should take more responsibility or hold yourself back. We will get to know better as the story develops."
However, Chopra concluded by observing that Hardik seems to have a calming influence on the team. He added that the recently appointed skipper tends to support his players irrespective of their performance.
Poll : Did Hardik Pandya overbowl himself in the T20I series against New Zealand?
8 votes