Sanjay Bangar believes having Hardik Pandya as a bowler is a huge luxury for Team India in white-ball cricket.
Pandya bowled two overs for 13 runs in the second T20I against Sri Lanka in Pune on Thursday, January 5. Dasun Shanaka and Co. set a 207-run target for the Men in Blue after being asked to bat first and went on to win the game by 16 runs.
During a discussion on Star Sports, Bangar was asked whether Hardik Pandya the bowler is a luxury for India in white-ball cricket from a long-term perspective, to which he replied:
"It is a huge luxury. He has won matches so many times for India with his batting but there were question marks over his bowling. He is now coming quite close to the stumps, his balance has become good and the release has become better."
The former Indian batting coach reckons the all-rounder is getting positive results as he seems to be enjoying his bowling, elaborating:
"He is trying to do something different as well, trying to mix outswing and inswing, which shows how confident he is. He is coming close to the stumps and getting the ball to swing. I feel he is enjoying his bowling and because of that, you are seeing such results in his bowling."
Pandya bowled an exceptional spell in the first T20I against Sri Lanka. Although he failed to pick up a wicket, he conceded just 12 runs in his three overs and beat the batters all ends up on multiple occasions.
---
"Definitely" - Irfan Pathan on whether Hardik Pandya will be in the scheme of things as India's new-ball bowler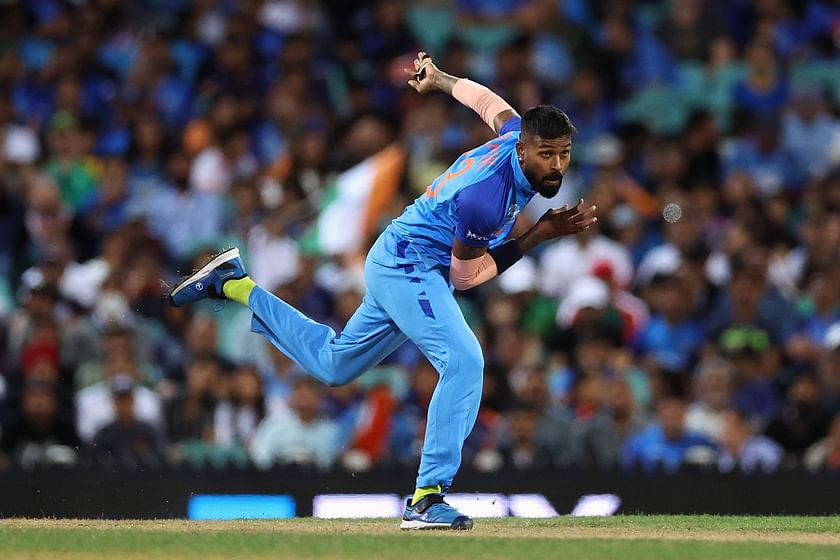 Irfan Pathan was further asked whether Pandya's bowling will be in India's new-ball scheme of things considering that Bhuvneshwar Kumar and Deepak Chahar are currently not in the mix, to which he responded:
"He will definitely be. If you have to bowl with the new ball, either you need to have express pace or you should be able to move the ball, what we have seen Bhuvi and Deepak Chahar doing for many years. Hardik Pandya has extra bounce, he has a speed close to 140 kph and we saw in the last match that he is trying to drop his wrist to move the ball in as well."
The former left-arm swing bowler feels the team management will be working to develop the Baroda all-rounder as a new-ball bowler, elaborating:
"It has been only six to seven days since he started bowling inswing, which means he knows that he might have challenges in front of him going ahead and he is trying to do better in that. So he is thinking himself as well and there will definitely be a plan in the team management's mind to use Hardik Pandya with the new ball going forward."
Pandya bowled all five of his overs in the first two T20Is against Sri Lanka during the powerplay. He opted not to bowl with the old ball in either game, even giving the crucial final over in the first T20I to Axar Patel.
Poll : Will Hardik Pandya pick up a wicket in the third T20I against Sri Lanka?
28 votes