England provides problems in plenty for India
697 //
26 Nov 2012, 00:43 IST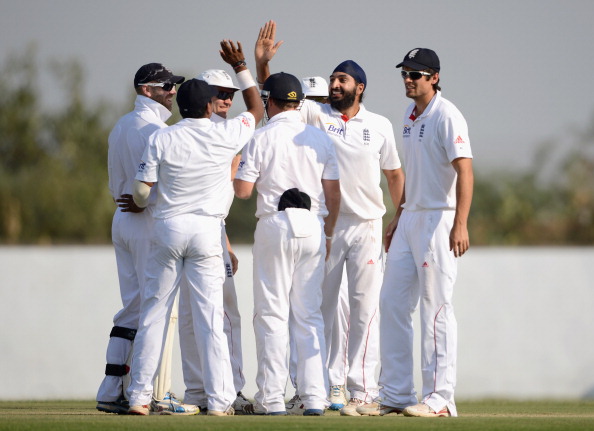 The ongoing 2nd Test match between India and England has been a nightmare for Indian cricketers. They have been pummelled from the top to the bottom within a span of two and half days. In the remaining half a day, they have been beaten black and blue by the unlikely pair of "spin twins" of England. India have been completely demolished by the English spinners, who, before the series weren't even considered as competition to the spin kings of the subcontinent. But fate, or rather Panesar had other ideas for the Men in Blue. He came, he bowled and he conquered the feisty Indian batting order which consisted of some heavy names including that of Virat Kohli and Sachin Tendulkar.
India were the clear favourites right from the time the series was announced. People expected this to be a revenge series, for the humiliation we suffered at the hands of England last year. But things have taken an ugly turn for us, having faced the spin music for a change. We have been completely outdone by the gritty Cook and the flamboyant Pietersen in this match. Cook showed us, what it is to grind out and play proper test cricket. England's success is largely due to their skipper who played the role of an anchor to absolute perfection, not allowing the Indian spinners to have a go at the weaker middle order. He kept the team from tumbling and played a crucial and match defining innings. In my opinion, his innings was far better than that of Pietersen. Indian openers should take a leaf out of Cook's book and learn to play without throwing their wicket away. Gambhir's dismissal in the first innings is a perfect example. He was brilliantly set up by Anderson, deceiving him with a ball on the pads first and making him fall for it the very next ball by inducing him to play a false stroke. Gambhir should have played with caution and should have ensured that the new ball is bidden good-bye safely. Rather, he fell for the ploy and got out in an ungainly manner.
The Indian spinners lacked in aggression, allowing the batsmen to manipulate them to alter their lengths. Ashwin and Bhajji erred in their line and lengths and Ojha was only marginally better. They did not exploit the conditions to full effect and they let Pietersen off the hook.
In the first innings, the Indian middle-order was pathetic to say the least. Barring Pujara, others did not show stomach for a fight, gifting their wickets and surrendering meekly. Much was expected from the in-form man Kohli and he failed rather surprisingly. The Indian batsmen, in general, were trying to be aggressive, trying to take control of the match by going for their shots. They were not patient, in my opinion, and put themselves under pressure unnecessarily by going after the bowlers.
Sachin and Yuvraj looked like they were filling up the numbers in the team. They were terribly out of form and need to have a look into their basics as test cricketers. Had it not been for Pujara and Ashwin, India could have been in a deeper soup by now.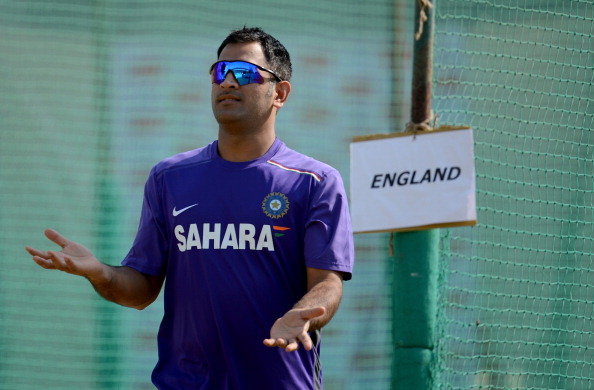 Dhoni is not having the best time of his life since winning the World Cup last year. His captaincy, batting and keeping have taken a beating, having featured in the team list consistently. He looked woefully out of sorts as a batsman and his decision making requires an innovation. England players are susceptible to spin, left arm spin more so and he missed a trick by not allowing Yuvraj to bowl more overs. He over-worked Ojha and Ashwin and that will definitely have a negative impact in the coming matches. Neither Sehwag nor Yuvraj got a spell, and that allowed the English batsmen to go after a tired Ashwin and Ojha.
Dhoni has not been himself of late, and it shows in the way he behaves on and off the field. He has been giving out unpleasant remarks about the pitches, weather and what not. It is not a typical Dhoni in my opinion, who has always weighed his words before letting them out. He seriously needs a break to re-discover himself. The criticisms from fans, media and players have not been heart-warming either. He needs to look into his future as a captain and decide a course of action soon enough, so that he can be of use to the team.
India are in dire straits now. They would be humiliated by the media and fans if they let the English team win the match tomorrow, which is going to happen for sure. There might be a ray of hope with Harbhajan and Gambhir on the crease. A total of 200 will always be difficult to chase on the fourth and fifth day. Everything rests on the last four and if they do not win the match, the revenge will never be complete.