Ravichandran Ashwin's career defining delivery
3.83K //
22 Mar 2013, 21:45 IST
After all the negativity that had singed through Indian spirits, Dhoni and the boys are doing marvellously well against the Aussies at home. After the disappointing loss against England, even the 'at home' suffix didn't muster up any kind of hope. But the Australians are staring at a whitewash against an utterly dominant Indian side, refusing to heed any plea of mercy.
A batting side is confronting a serious issue when their number nine fast bowler has a better batting average than all but two players in the squad. The Australians have given it their all but they continuously have been failing with the bat in hand. Apart from Michael Clarke (and even he has not been at his best), all the batsmen have looked like lost children in a fair. Another remarkable statistic is that out of the 66 Australian wickets that have tumbled in the series, 54 have fallen to spinners. What India were attempting to do against the English has worked here. They've choked the batsmen into submission, eliciting cries, despair, and even routine homework from their opponents.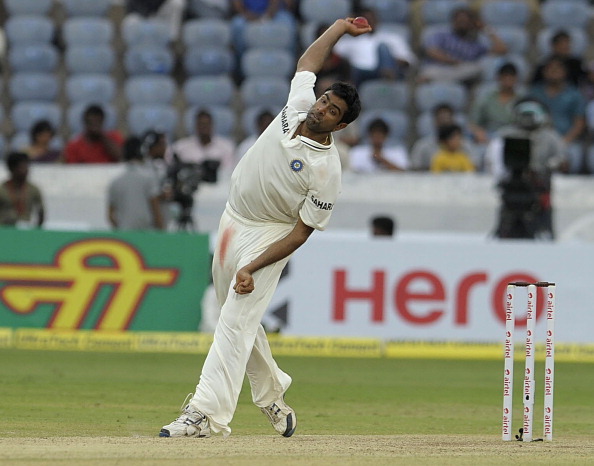 The Indian pitches should get equal credit for their success. The only fighting chance the visitors had was at Mohali where the fast bowlers bent their backs and got the most out of the surface. But with the suspension of their premier fast bowler, James Pattinson, the floodgates flew opened for India to once again dominate play and cork the screw even tighter, to wring out any chance the Australians had at redemption.
Ravichandran Ashwin has been spectacular throughout the series. After Harbhajan Singh failed to step up and lead the spin attack, Ashwin is showing real promise with his patience and skill with the ball in hand. He is currently the top wicket taker in the series (26), a good seven wickets ahead of second highest Ravindra Jadeja. And nothing defined his series better than one ball during today's play.
As Australia's middle order disintegrated, much like the Kotla pitch, Mitchell Johnson was out there trying to justify his selection and stick on with Steven Smith to lead his team to safer pastures. 16 balls were faced with a few hiccups here and there, but you would expect that when your team is down at 136 for the loss of six important wickets, and the Indian spinners are on to you like a rash in the summer.
I enjoy my breakfast more than any other meal in the day. Whether or not I like my breakfast will bear a result on the quality of the day I will have, and today I was having a largely unenjoyable one. With the prospects of the rest of my day doomed to be poor, I logged in to listen to the daily commentary and watch India tangle the Aussies in a knot.
Ashwin was continuously making the ball whirl, allowing Mitchell Johnson to either be deceived and forced to play out of cautiousness, or leave and expect it to turn away. Ashwin then tried the carrom ball, which pathetically pitched halfway down the pitch and almost hit Dhoni's heel down the leg stump. If this were a novel and we were literature students, this ball would be jotted down as a 'foreshadowing'.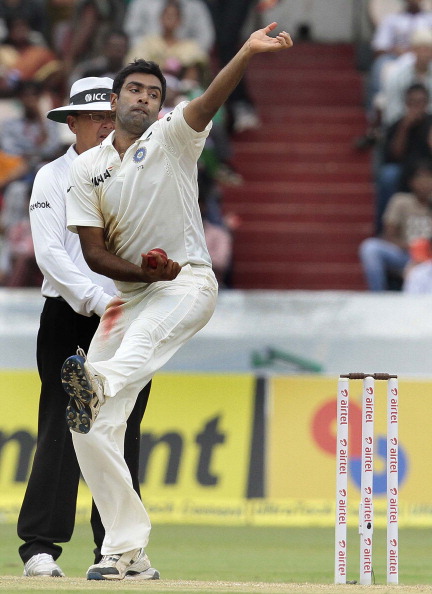 A couple of deliveries later, Ashwin delivered another ball which Mitchell Johnson expected would turn away from him, and hence placed himself in a position to leave it alone. A few seconds later, he turned around to see his stumps shattered and Dhoni displaying such emotions which he hadn't displayed all year. Johnson had a stunned look on his face, while my uninspired paalak paratha dropped from my mouth as it lay open in awe.
Ashwin's ball is testimony to the sudden spurt of maturity he has acquired during the course of this series. He had a fairly unimpressive run against England, which could have had doubters raise their voice, but he's led the attack here with a sharp mind. Ashwin is a thinking cricketer, the likes of which we are beginning to witness now. The new bunch of players, like Cheteshwar Pujara, Shikhar Dhawan, Ajinkya Rahane, and Ravichandran Ashwin, seem to use their minds more than their hearts while playing cricket. You need heart to find your skill, but you need the mind to utilise it. India has a plethora of talents emerging on the scene, but none who think as much as these few. They've begun playing cricket like a chess game, calculating their next step and second-guessing their opponent's.
This could be the emergence of Ashwin as a world-class spinner. At home, he has proved his mettle, but it is now away where he has to execute his plans accordingly. India's 4-0 victory at home would mean nothing if they go to South Africa in October and lose by a heavy margin.