Sachin penning down his own thoughts - An imagination
1.81K //
22 Nov 2012, 23:09 IST
We are on our way to Mumbai for the second test against England. Viru is still dreaming about his 100th test tomorrow. Virat is busy ruffling his hair. Ashwin and Ojha require naps whenever possible as they need to bowl some long spells. Dhoni looks as secluded as ever. I certainly have no intention of disturbing any one of them. Not a bad time this is to get myself immersed in Kishore Kumar's magic, but right now I want to have my focus placed totally on cricket and my fans. Nothing exhilarates one more than having a look back at the path through which he has walked on. So I just thought of penning down some memorable moments of my career and I also want to leave a special message to my fans by the end of it. I am dedicating this one for all you guys.
Those were the days for me. If God appears and prompts me to ask for something, I would just tell him to bring me back my days of youth which "father time" has snatched away from me. I may be 39 now but I distinctly remember each and every moment.
I was just 10 years old when I saw Kapil Paaji holding the World Cup trophy at the Mecca of Cricket, surrounded by his team members. I could have hardly imagined I would in fact be sharing dressing rooms in six years time with a few of them. But God was very kind and suddenly I found myself making my debut on 15th of November 1989 for my national side. Kris Srikkanth was my first captain and I used to address him as "Sir". But he declined to buy that respect and treated me as a friend. So was the case for me with everyone in the side.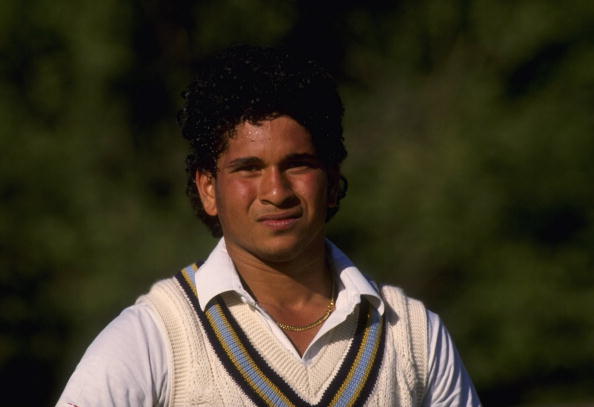 Despite getting out for a duck in my first innings, I did not feel the pressure to do well as there were many seniors in the side on whom the responsibilities lay. As a result, I was able to bat freely on the field and I used to go for shots, walking down the wickets at will. As much as I enjoyed my batting on the field, I equally had some a great time off the field as well. Rubbing shoulders with Kapil Paaji in the Boost advertisement was quite a memorable one for me. I was a kid having many idols and he was one of them.
Although I was feeling lonely as a kid pitted with legends, I was fortunate to have my childhood friend (Vinod Kambli) with me. What more you can expect when a friend of yours with whom you had shared a record 663 runs partnership during your school days starts giving you the much-needed company in the national side too. We were both roped in to do a TV commercial and it turned out to be real fun.
And how can I forget my first trip "down under" which happened in 1992? The hundred at Perth was such a special one for me, as it gave me the much needed confidence to survive on bouncier tracks. Even more special was my century at the Sydney Cricket Ground which, even now, is one of the most revered grounds in the world. We, as a team, did not do well in the test matches but nonetheless it was a tour to remember for me. In ODIs though, we had a better outing by reaching the best of three finals against Australia and I can't forget how close Pravin Amre and I were to winning the second final for our team.
The tour did not end then as we had to work overtime following the Benson & Hedges World Cup in Australia and New Zealand. It was a great experience for me and I played quite a few good knocks during my first stint in a limited overs World Cup.
After my first tour down under, England, under the leadership of Graham Gooch, came to India for playing three tests and six one dayers. I and my best buddy (Vinod) had some great partnership stints then against the hapless bowling attack of the Englishmen. I clearly remember one of the banners, carried by a fan which read, "Our Kids Sachin and Kambli vs Your grandpas Gooch and Emburey." Yes, people loved me as their kid. They loved their cricketers and in my case, it was more than that. I am totally indebted to them for considering me as one of their own family members.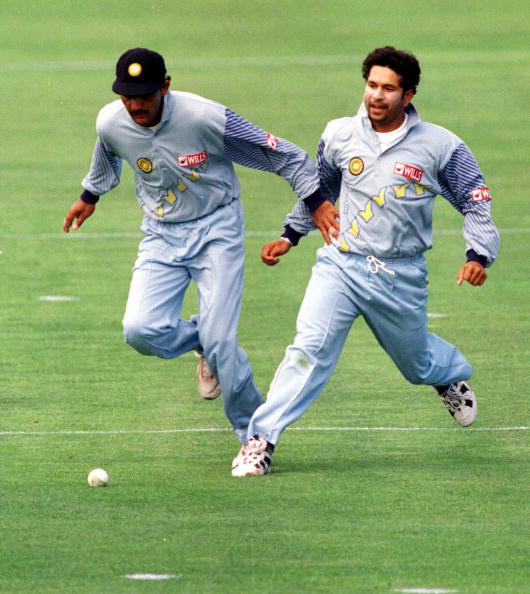 Time rolled on and when most of the senior cricketers like Srikkanth, Kapil Dev and Ravi Shastri retired, the onus fell on me to perform. I had Azhu bhai as the lone company with whom I enjoyed batting a lot. But then the young blood in me did not die. I continued to be my aggressive self till the 1996 World Cup. It must be said it was one of the most memorable World Cups for me where I scored over 500 runs, but at the same time it needs to be said it taught me an important lesson. Whatever happened, once I was removed from the crease in the semifinal at Eden Gardens, gave me an important learning as to how crucial it was for me to stay at the wicket. It was then that my perception and approach to batting changed completely. I understood it was imperative for me to bat responsibly as much as I can. I sacrificed my aggressive intent for my team's cause.
I might have been just 24 years then, but at the same time I remembered I was one of the senior most guys in the team. I started mixing caution with aggression. To the best of my conscience all I can say is – I always played with the team's cause primarily on my mind. I tried to be as consistent as I could and gave my best for the team. The fans then began treating me as their own friend and sibling. They did not consider me as a kid anymore. So much so, I was awarded the most difficult job of captaining the side. The pressure to bat well every time whenever I took strike, coupled with managing the whole team, proved too much for me but then I took it up as a challenge and performed reasonably well.
Even when I lost the captaincy, it did not mean anything to me as the only thing which was most important for me was to play cricket as much as I could. During the 1999 World Cup, when I lost my father, my country was down and out in the league stages, requiring wins in all the three remaining matches to go to the next level. The nation wanted me badly and I did not disappoint them either. I flew back to India and returned in no time to serve my motherland. I wore black glasses just to hide my tears when I was in the practice sessions. Thankfully, we were through to the next level, though we did not carry any points with us.
In the same year, a little later, that agony struck me. I played with an intolerable back pain in a test match against Pakistan in Chennai, but I gave up everything to bring my team closer to the target. However, the pain got the better of me and I holed out to Wasim Akram off the bowling of Saqlain Mushtaq. When my team eventually lost that match, I wept like a kid in the dressing room. I wanted to play for my team always but then the deterioration in health always prevented me from giving my best in between. Just as I was wondering what to do, thankfully people like Dravid, Ganguly and Laxman assumed the role of seniors and started playing so well for the team. It was then I got a bit relieved. The pressure was not then so much on me, as I had now had other fellows in my team to share responsibilities in the batting department.
Just when I thought I was loosening a bit, things started to worsen again. The tennis elbow halted my progress all of a sudden when I was in the peak of my form. At one point of time, I feared the worse. I had a gut feeling I would never be able to hold the cricket bat again. No one would imagine the kind of abyss which struck me then. The game of cricket has been dearer to me than anything else. If I have 100 international centuries today, it does not mean I am up above anyone else in terms of talent. It was only because of my passion for the game I could muster so much in my 23 year career.
Thankfully though, I came away unscathed from the misery of tennis elbow. When I came back to cricket, I was nowhere close to being a kid. I was like a father figure for my team members. Time runs so quickly, doesn't it? I can see a mirror image of myself as I was in 1989, in today's Kohlis and Pujaras. There was only one thing which could have made my otherwise successful career incomplete. It was the ever elusive World Cup which seemed to have abandoned me in the first five World Cups of my career. If anything, the 2011 World Cup was the "must win one" for me. I am very much pleased that Dhoni and his boys won that for me, making me a complete cricketer. I shall always be grateful to them for that.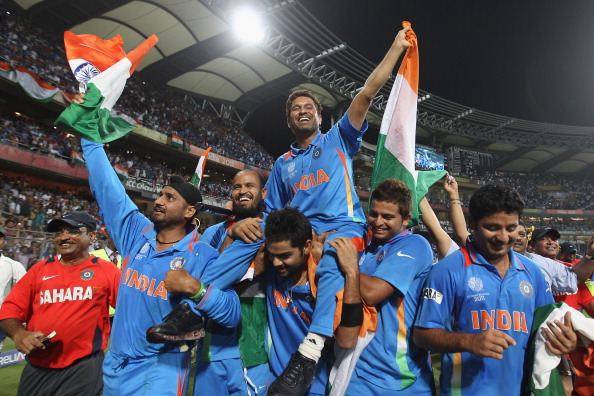 If 2010 has been one of the best years for me, the last 15 months have been my worse. Since winning the World Cup, I have crossed the three figure mark only once and that was my 100th international century. This slump in form has been widely criticized by a few. They have begun calling for my head and are bent upon seeing me retire. It is time for me to address the situation one final time.
I am still in the game because I know I have not yet lost it. The day I feel I cannot contribute, I will walk off the field without anyone's advice. I don't quite think the time has come yet. Without making sure that my team is safe and the team mates can take care of themselves, I will never quit the game. The team is just in the budding stage and I am waiting to lead from the front as its senior most player. But it is really disheartening to see some people pouncing on me over each of my failures.
So should I succumb to the pressure that they apply or should I continue to play for the millions of fans who have been showering love and affection on me for the last twenty three years? Let me assure you all, I will not disappoint anyone of you. It has been just three months now since I opened a Facebook page for myself and the fandom has touched an overwhelming mark of 8 million. Do you think I will desert you all? Never would I do so. Love you all guys. Let us meet tomorrow in Mumbai.