Sachin Tendulkar - Through the eyes of a 23-year-old
1.48K //
25 Dec 2012, 01:02 IST
14 May 1997
I was told that India was playing New Zealand at Chinnaswamy stadium in Bangalore. My uncle had tickets and I went to watch a cricket match for the first time. 'Is Sachin playing?', was my only question. I remember being mesmerized by the sheer beauty of the ground and the 'electric' atmosphere. I joined the crowd in their Mexican waves, made a lot of noise with them. When he came out to bat, everything around me moved in slow motion. I remember that innings very well. He scored 117 runs and chased the NZ target with ease. That was the reason why I fell in love with the game.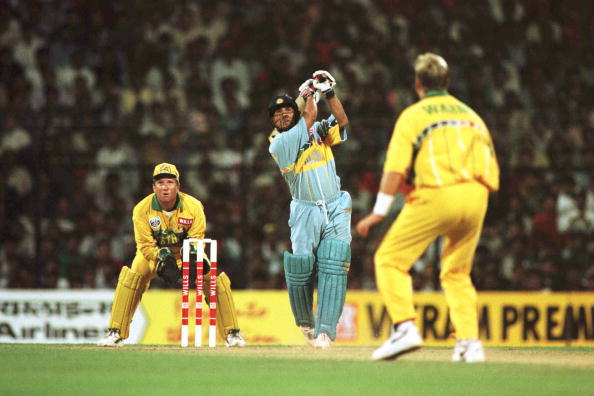 December 24, 2012
I woke up with a very weird feeling. Something at the back of my mind kept telling me something was wrong. I could have easily attributed it to the fact that it was a Monday morning, but I would have been kidding myself. When I first heard the news the previous day, I thought it was a hoax. But people started tweeting about it and my doubts started growing. Soon my worst fears came true when my dad called me up and said "Sachin has retired from ODI's." I could sense in his sad voice that he too was in a state of shock. I told him coolly that I knew it and changed the topic. I was in denial mode.
Let us rewind 23 years, to 1989. This was the year I was born. He started his career when I started my life. My dad was an ardent cricket fan and he brought me up telling stories of how India won the 1983 World Cup. Every night, he told me stories about Gavaskar, Srikanth, Shastri, Kapil and the likes, before putting me to sleep. By the time I was 2, I was well acquainted with people who my dad grew up admiring. I had no clue what they looked like. He also used to mention this boy who was doing well then. I hardly noticed, but I did not forget any of those names. I was too young to remember the 1992 World Cup, but I knew my dad was watching. My first memory of that little boy from Mumbai, by then he was already a big name, was before the 1996 World Cup. I do not remember any particular innings of his but he was a household name by then. The people I used to play cricket with used to idolize him and my dad had started believing that Sachin was better than his heroes. The 1996 World Cup was the time I stayed up and saw every single game that India played. From a cricket magazine that was released just before the World Cup, I mugged up every player's full name and nationality by heart. I saw these matches with my ever tensed dad, and my mom, who like most moms, did not care about cricket unless it was the World Cup.
Then time raced by. The two Sharjah innings, the 186 vs NZ, the '99 World cup, World cup 2003, the CB series finals, WC 2007, the 200 vs SA, the 2011 WC. I saw each of these innings. Sachin is the reason people remember bowlers like Chris Drum or Brad Williams. I can ramble on for pages about each century of his, but I will spare you those details, for you know them all too well. He was, is and will always be God to me. He has been an inspiration for millions of people. When he scored the 200, I ran around like a madman shouting "My Treat!" to everyone I saw. When his teammates carried him on their shoulders after winning the World Cup, I wept, for a reason that I could not fathom. The tears were there by themselves. It was a joy to see the team win the World Cup for him. A team that he carried on his shoulders for over 20 years, carried him through the final hurdle.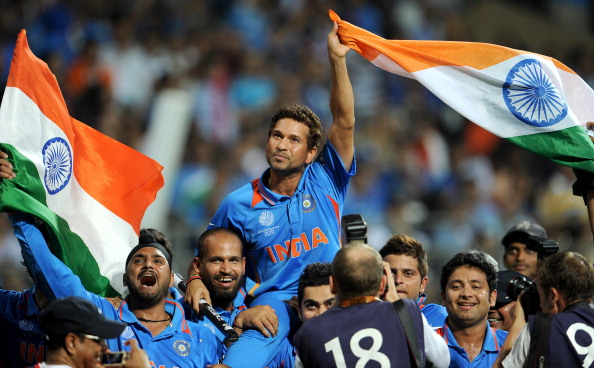 I am 23 years old today. So is his career. I have never known cricket without Sachin. I can not imagine what cricket will be without him. He may play Tests and the IPL , but there will forever be a void in the ODIs which can never be filled. With a content heart and moist eyes, for reasons I cannot yet explain, I want to thank you Sachin Ramesh Tendulkar, for you are the reason this 23-year-old has had an amazing life so far. Thank you Sir!