Satire - Well thought out Plan of Action in Dhoni's post match press conference
2.02K //
09 Dec 2012, 17:06 IST
"People must know their roles" – Dhoni was fuming with rage as he addressed the post match press conference. While the Indian captain had every right to be livid following the debacle that Team India suffered at Eden Gardens, Kolkata, it came as a surprise to all the journalists to see the normally composed "Captain Cool" sounding very aggressive. When asked specifically as to what made him so tempestuous, Dhoni revealed the reason behind his anger.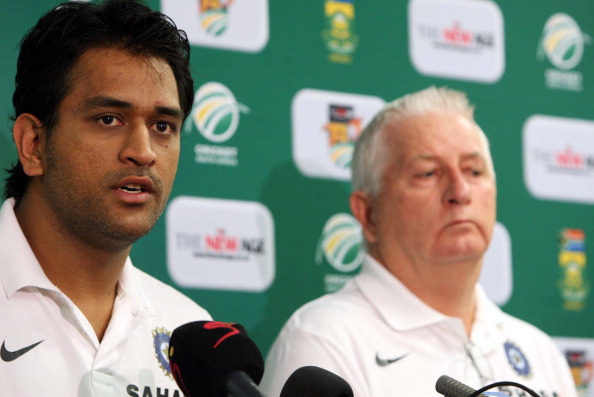 This is what Dhoni had to say. "You know – these two guys- Ashwin and Ojha – have made me bitterly upset. They are in the team only for taking wickets. When every one of us gracefully offered catches to our English friends and turned back to the pavilion, I don't see any reason for those two to hang around on the wicket. Why should they do the role of the batsmen when it is not their assigned job? This is the problem in the team nowadays. I don't want anyone who interferes in other people's job to be in my team. Take me for an example. Have you ever seen me enacting a batsman's role? I just do the job of a captain for which I am paid. So, Fletcher and I are sending a special recommendation to the selectors to have both of them dropped for the next test."
The reporters asked Dhoni if he should be so severe to both his spinners for such a minor fault. To this Dhoni shot back saying, "Actually we are planning to take disciplinary action against both of them, especially against Ashwin. By scoring 90 odd runs in the second innings, he has created a lot of anguish within the side. Now people are calling for our heads, saying we have not batted well. They are saying, 'When Ashwin can bat, why not the others?' My team mates are living with fear of being dropped for the next test. In this scenario, how can I field my team for the next test? Ashwin is totally responsible and has to be culpably blamed for the situation. So, for creating this ruckus within the team, I want him out of the side for the next test and he will not be a part of the side captained by me henceforth, unless he understands his role properly. Don't you all think this reason is enough for me to show him the door?"
Dhoni still continued and looked totally inconsolable as he went on adding his views on Ashwin. He said, "Look at his guts. In an insignificant match like this, he has scored 90 plus runs but when he was playing under me for CSK in IPL, I hardly remember him scoring even a couple of runs. If he had played like this against Kolkata Knight Riders in the final this year, then we might have won the IPL for the third time in succession. People should know their priorities and need to show some maturity. But this guy seems to be lacking both those qualities and I am ashamed of having him as my team mate. If he is not going to bat like this in next year's IPL, then I will make sure he never plays for CSK again." Then he looked at the stunned reporters and said, "Do you have any more questions?"
The reporters decided to change the topic about the Tamil Nadu spinner and asked "Captain Furious" if Ashwin was the only one to be blamed for the defeat or did he have more reasons which – according to him – resulted in the defeat. Dhoni did not mince words before pointing at the the press reporters and saying, "All of you are equally responsible for this defeat." When the media guys appeared shocked on hearing MSD blaming them for the disastrous show by his team, the Indian captain took out an A4 paper and read out its contents.
Dhoni said to the reporters assembled over there that it was a letter of apology signed by Cook and his men, addressed to him. The contents of the letter are as shown below:
Dear MSD,
"With deep regret, we would like to apologise to you and your team for spoiling your party. Even before we took our flight to India, your media people have projected India-England showdown as a "Revenge series." We failed to understand as to what it really meant. We thought that the media was actually backing us up to extract revenge on your team, for all the defeats that our predecessors have suffered in the sub continent in the past. We misunderstood the whole concept of "revenge series" and so we came here well prepared by practising batting against spinners and it paid off for us big time. Only now we have come to know that you wanted to avenge the defeat of the 4-0 drubbing which we inflicted on you guys last year. So, we jointly express our apologies for what has happened. However, we would like to abide by whatever action you take, after consulting your teammates, to rectify the prevailing situation."
Yours truly,
Cook and the England Team.
Dhoni, staring at the reporters in outrage, further said, "This letter clearly says it was all because of you guys our team has lost. I request you all not to continue such type of obscure campaigning in the future." The media reporters apologized to the Indian captain and asked about his future plan of action, since the public is already disappointed at his team's dismal show. The Indian skipper told the reporters, accepting their apologies, that the "Revenge" will happen. MSD said, "Cook and his men have categorically stated that they would co-operate with us totally for whatever decision we would be taking. So, after a lot of cogitation, BCCI and I have arrived at a logical decision to set things right for taking our revenge. BCCI is going to produce a film titled, "Badla", as a sequel to Lagaan. I would like to thank Aamir Khan personally for inspiring us to do this film. There are going to be no Bollywood actors in this film. I would be doing the lead role as the captain of Indian team and Cook would be the villain, leading the English side. The members of both the squads (India and England) would be starring in the film as cricketers. The story is quite simple and basically, to be frank with you, there is no story in it. What we failed to accomplish, because of you people, we are going to do it in the film. The film is about four test matches which we play against England on our soil and in all of them, we will be handing them an innings defeat. Cook and his team will leave India with their heads down. And more importantly I will take my team to victory in all of those matches. It is simple as that."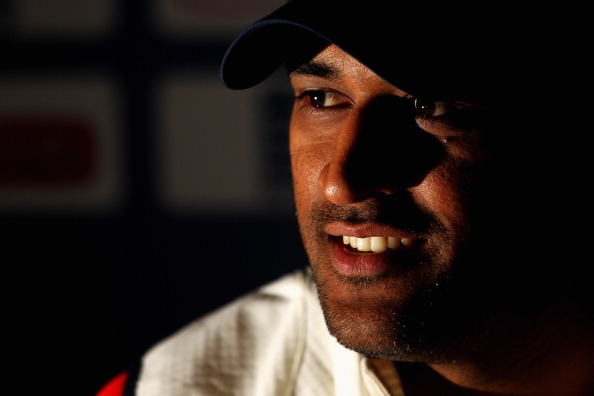 Hearing this one of the reporters chuckled and said, "How would that make the public happy since it is going to be only a film and why would the English team agree to act in it, if it is going to degrade them after all?" The wicket keeper batsman had answers for both the questions. "See, in India, people are hooked to Bollywood. They always love heroisms they see in films. Also, public memories are short lived. They normally don't think of what has happened in the past. So, if this Bollywood movie is released, they would be having this one stay in their minds for long, till we suffer another defeat. And as regards to your next question – I want to ask you why the English team would refuse to act in such a film. After all it is Bollywood and these cricketers can get more money at one shot than what they have earned thus far in their career, playing cricket. Besides, England and Wales Cricket Board would also become one of the richest sporting bodies in the world by agreeing to allow their players to act in this film. They stand to benefit actually and so I am sure they will nod positively."
Feeling that there is some logic behind BCCI's decision to produce a film, they further asked him, "So, MS, is this the same plan that you are going to follow against Australia too when they come here? Remember, you have some revenge to take it on them too." To this, Dhoni replied with a smile, "I have a totally different plan for them. I should have done it against England, but somehow it did not strike me. It is quite easy and very simple." As the reporters were wondering what it would be, Dhoni said, "Have you all forgotten how we won the Cricket World Cup final last year against Sri Lanka? Are you not able to recall who was waving for us from the stands?" Saying this, he looked into each one's eyes and since everyone was left clueless, he himself said, "We have sent a special messenger to Chennai, seeking the gracious presence of Super Star Rajinikanth for our upcoming test series against Australia. I am very much certain, if he comes, Australia is going to return down under with empty hands. We are just awaiting a nod from him. And on this occasion, I would like to wish the Superstar on his 63rd birthday which would be in a couple of days from now."
Appreciating MSD's genius, the reporters and media personnel left the place, congratulating the Indian team in advance.
Disclaimer: This is a work of fiction and is meant to be in jest.