Signs of Dhoni and Fletcher improving?
705 //
08 Dec 2012, 12:53 IST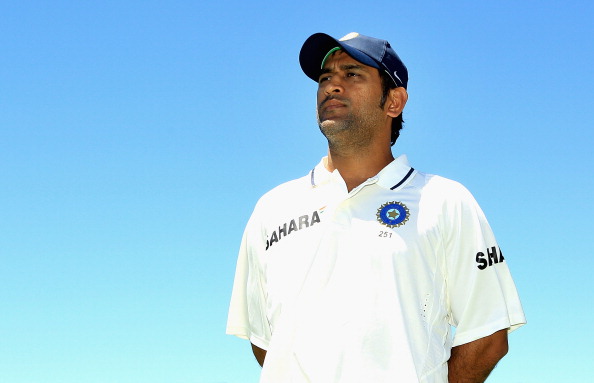 The third day of the third test in Kolkota between India and England saw India spending the longest day on the field of this test series with 5 hard earned wickets. It was good to see some fight from the Indians on the field. In the past, if the overnight opposition score was 216/1, then the next day would have been to wait for the opposition's declaration. But in the third day, although the opposition scored 293 runs for 5 wickets, there was fight shown by Indian fielders and bowlers.
First and foremost, the sessions before lunch yielded only 80 runs in 30 overs. In that, the first 15 overs had produced only 30 runs. Both Ashwin and Ojha bowled in tandem and bowled at one side of the wicket, which in fact was attacking enough for batsmen to take any undue risk. One thought the field could have been little more attacking for such slow scoring rates.
Then it was Ishant Sharma's bowling which needs a special mention, where he bowled his heart out. His line and length has always been his forte, and this time he got the wicket of Ian Bell who did not seem to be convincing while he was batting.
But the most delightful moment of the day came when Pietersen was batting on his fifties, in the post tea session. Dhoni employed a strange field but very imaginative one. There were only 2 fielders on the off side, one at third man and other one at mid-off and Sharma was bowling a middle and leg line to Pietersen. Because of this line, Pietersen was forced to play on the leg side where the fielders were packed in the inner circle and at the boundary. There were 11 balls which were not scored of Ishant by Pietersen using this tactic. This was a great achievement considering how Pietersen likes to score of every ball. But the 12th ball was dispatched to the boundary, since Ishant erred in line, bowling slightly on the off side.
Because runs were not coming so freely, the ego in Pietersen got hurt and in the next over of Ashwin, Pietersen tried sweeping Ashwin with hard hands and was out LBW. This was an exciting moment in the match during the post tea session on the 3rd day, the Indian think tank had come up with some extraordinary planning for Pietersen and it did work. There were imaginative field placements for Samit Patel too. So the point is, Dhoni and Fletcher are now trying something different, because they have nothing to lose as they are already almost 200 runs down.
Even Alastair Cook's wicket can be taken using similar tactics. Cook has a definite flair towards the leg side at the beginning of the innings. If the Indians can bowl outside the off stump with an off side field set and bowlers bowling consistently on length on the offside, then definitely at one point of time, Cook will have to play a shot which he is not accustomed to early on in his innings and can get out.
These tactics have to be framed for every player in the opposition camp and need to be employed at the right time. The great Aussie teams used to employ such tactics and to a certain extent English teams have also employed such tactics to good effect. Its time India too followed those great teams to get results in India's favour. After all, cricket is a sport and every player will have his own strengths and weaknesses.