Sourav Ganguly - biting more than he can chew?
1.35K //
12 Mar 2013, 00:36 IST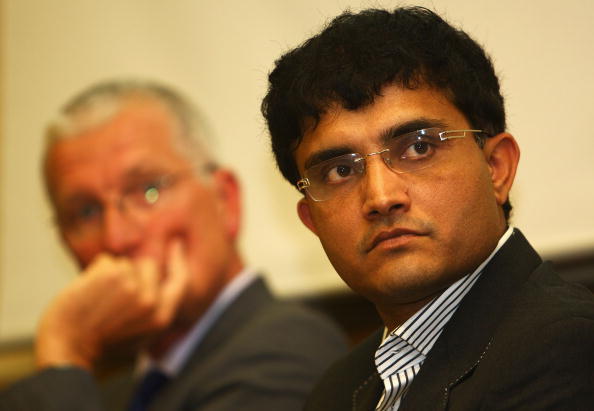 That Sourav Ganguly is a man of words is a known fact. He expresses himself in his own inimitable fashion both on and off the field. It has drawn both criticisms and appreciation in the past. He has been unique in his approach towards his game. Maybe these are the obvious reasons for his fame and popularity even after all this while.
I am not going to question the laurels and the glory he has won for this country based on one incident. But, if truth be told, he has not comprehended the art of being an ex-cricketer. For starters, any public man should look before he leaps, should think before he utters. Ganguly has not mastered that art and it is pathetic to see him mince words. It is not like him, though his actions have suggested otherwise.
It isn't the first time. Last year when India was going through a rough patch, Ganguly went about analyzing the scenario almost comically. During the Australian series, when India was being mauled by the opponents, Ganguly was quick to point out the "supposed" flaws in Dhoni's captaincy commenting on how he would have approached the scenario in a different fashion. He even suggested a change in captaincy and felt that Sehwag would be better suited for the role.
He did not stop there. During the IPL, when Harbhajan was leading the Mumbai Indians, Dada felt that being one of the seniors in the team Harbhajan should be looked at as a captaincy prospect. It was quite hilarious, to be honest. Supporting Harbhajan's ascension to captaincy when he was not even playing for the side seemed ridiculous and preposterous. When it seemed that Ganguly's acumen could sink now lower, he dropped a bomb by backing Gambhir after his victorious IPL campaign.
In a nutshell – Ganguly is losing his cricketing acumen.
Though Ganguly has umpteen reasons to hate the current Indian skipper, he couldn't have made his feelings more transparent. His indirect jibes at Dhoni, not to mention his absurd captaincy theories have managed to earn him more critics than fans.
Dada has a history of being the focal point of a ruckus many times in the past. Be it his shirt removing "take-it-back-Flintoff" moment, or in the Test series against Australia in 2001 when he allegedly turned up late for the toss, or the insane duel between himself and Greg Chappell, it has rendered spice and a new dimension to his persona on the whole.
"It would be wrong to assume that there are no inputs from Dhoni in selection matters. If a captain asks for a particular player, it is difficult for the selectors to say no. So I believe there were inputs from Dhoni even if he may not attend selection meetings," - Sourav Ganguly
The latest fiasco when Ganguly suggested that Dhoni had a hand in Sehwag's sacking has created ripples in the cricketing fraternities. Frankly, if Mickey Arthur hadn't interfered with his ridiculous "homework policy", the Ganguly issue would have gathered more mileage.
I could provide the obvious reasons for Sehwag's exclusion. But if I could gather as much evidence, being nobody, then I wonder why he hasn't pondered about his statement before uttering them. Maybe he is losing his touch, assuming that his "followers" are ready to lap up all the nonsense that he recites. At least he could have respected the man who gave him a chance to captain in his last Test. I mean, not all captains would do that for you, no matter what the situation.
The other part of this mess reflects my beliefs on why he shouldn't be appointed as the coach of the national team. The most obvious reason would be favouritism. The seniors of today's Indian team were once his prodigies. His hand in their success is well-known and many seniors are still grateful to him for lending them a 'helping hand'. Therefore his presence in the dressing room would tend to complicate his rationality. His partial outlook towards the seniors would jeopardize the position of better qualified players, an unhealthy atmosphere that is not required in the Indian team.
"I am very surprised at his exclusion. If Sachin (Tendulkar) and Dhoni who have been struggling with their respective forms can be persisted with, then what's wrong with Sehwag?" – Sourav Ganguly
As an ex-cricketer and captain, he is responsible for his statements and though he has clarified his stance, he needs to refrain from making unnecessary comments. This is not the first time that he has criticized both Tendulkar and Dhoni. Having partnered Tendulkar for a long time and been in Dhoni's proverbial shoes before him, he should be able to sympathize with the predicaments of his ex-team mates.
As his fan, I would like to remind him that whatever you do, whatever you say, people listen to you. They believe you after all this long and they trust you to come up with the right answers every time you speak. Your opinions bear gravity and repercussions. It is better to let the hot coffee on the table, instead of hurting your cavity!