Sporting contests to remember: Unbuttoning the inhibitions - Natwest Final, 2002
1.16K //
31 Jan 2013, 18:12 IST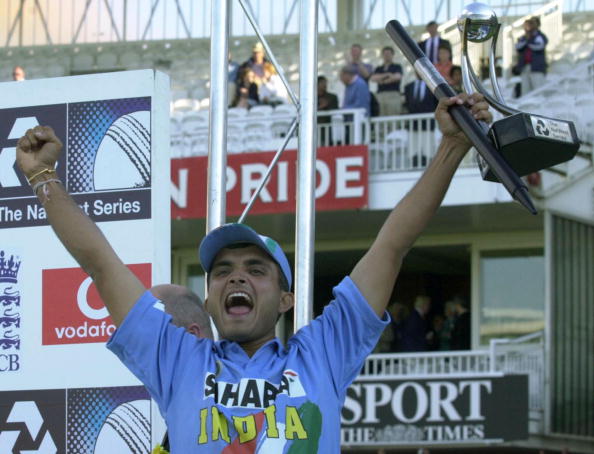 AN INTRODUCTION
July 13, 2002
It was just another sultry day in the suburbs of West Bengal and the humidity was irritating the hell out of me as usual. Adding to my disgust was the partnership of Marcus Trescothick and Nasser Hussain and then there was my dad, cursing even the distant relatives of the players of the Indian team. Otherwise a very cool person, dad used to transform into a different being altogether while watching India play, always whining that India won't win and that used to irritate me even further, resulting in a number of heated discussions between us about our national team's fate. But that, I guess, is the story of every Indian household till date. After all, in India, cricket is religion and the passion for it is visible in every walk of our lives.
CRICKET AND ITS LEGACY IN INDIA
The religion had its roots in the colonial British kingdom and unfortunately, our colonial past was too stubborn to leave our psyche. At least when it came to approaching the game on the field, we, almost by default, felt subjugated irrespective of whether we won or lost. The aggression was non-existent.
Now, in those days, Indian team was doing well under the captaincy of Sourav, not in the finals though, which continued to take a toll on the team's confidence. Most importantly, India were still considered a submissive opponent – almost invincible in their own den, but not overseas, definitely not in the land of the colonial masters of the yesteryears.
THE MATCH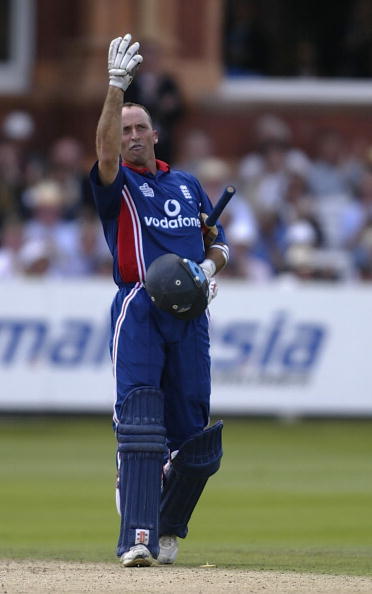 Now let's go back to the match. Trescothick and Hussain both gave away a few chances but we were not able to capitalise on that. Hussain was going through a tough time but thanks to the Indian bowling, he scored a century along with Trescothick and England posted a humongous score of 325 against India. Another defeat in the finals, after performing well throughout the series, was on the cards. Hussain's gesture after his century said it all. Dad shouted, "Enough time you wasted on this dead match, now go back to your studies. These losers don't have the spirit to win even a single game!" Inside me, the die-hard supporter was boiling with rage. But then, I came to my senses and realised that, indeed, a win in this situation was a distant dream. The rage transformed into a personal grudge as if the insult to the team was literally, my own humiliation. What else can you expect from an adolescent boy in the 9th standard? Anyway, I switched off the TV and plunged myself into my daily schedule of homework, trying my best to forget about the match.
As soon as India's batting started, I could not resist myself and silently turned the TV on. Bingo! Dada was on fire. Boundaries started pouring in all over the ground. I still remember the six he hit off Flintoff over the square boundary. Then Sehwag joined the party and murdered Ronnie Irani in his first over. But suddenly, the wickets started falling. Dada, Sehwag, Mongia, Sachin, Dravid – all of them were dismissed and from 106 for no loss, India were suddenly at 146-5 in 24.5 overs. The gloom on my face returned and I went back to my daily choirs again, dejected and frustrated.
The only good thing was that dad was not at home and that saved me from another round of scolding. Silly me, I resolved not to let cricket hamper my studies again in my life for the 1044th time! An hour went by and time and again I could hear the voice of Ravi Shashtri and Tony Greig with all kinds of exclamation marks attached. I wondered whether India was all out by that time. "But what if, what if…" I grew impatient but did not even complete the thought and continued my daily routine. Breaking the resolution was way too enticing a thought. Mom was engrossed in a magazine at a distance but could understand my restlessness. She smiled, hinting that it was okay to have a look at the scoreboard. I obliged. Seeing India still fighting after 5 wickets were down was the rarest of the rare sight one could have in those days.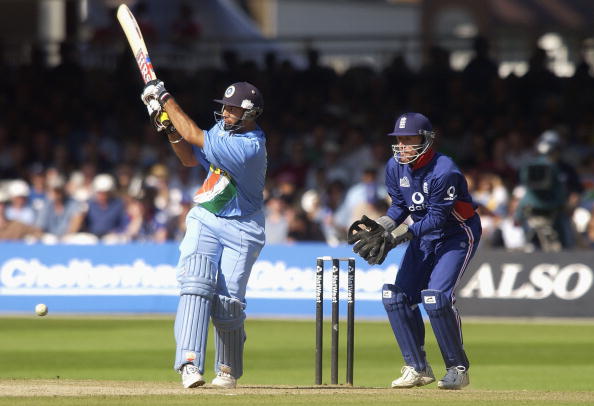 I quietly sat down to watch Yuvi and Kaif complement each other in their partnership. Quick singles and occasional boundaries followed. I must say that even in the era of Sachin-Sourav, Gilchrist-Hayden, the partnerships by Steve Waugh and Michael Bevan used to fascinate me the most. Hard working and having high quality finish, their innings used to kill the opponents like slow poison. Ones and twos and suddenly the opposition would find themselves in trouble, not realising that they have already lost the match. Somehow, I felt these two young Indians were playing a similar game! The scored ticked to 205-5 in 34 overs when Yuvi hit Ashley Giles for a lofty six over long-on. Dad was home already and was busy with some work, ignoring the fact that I was still watching the game. He saw the marvellous piece of art from Yuvi, came and sat down to expect some more – a sense of hope, that India could win and a surprise that this young brigade was made of something unforeseen in Indian cricket, donned on him.
A plethora of fours followed. 267-5 in 41.2 overs, Kaif completed his fifty, Yuvi was already on 69. Victory was very much possible. Everyone watching the match, every Indian was already awestruck. Just then, the unthinkable happened. Yuvraj got out. While returning to the pavilion, his expression on the screen was something that touched the nation's heart. He was in tears and why would he not be? After building the plot so well, again a probable historical win was about to slip from our hands! But Kaif stuck to the crease and continued the fight. A time came when 18 runs were needed off 19 balls with 4 wickets still in hand. Again, a twist in the tail – Harbhajan was bowled by Flintoff and Kumble's wicket followed! The suspense just never seemed to end. Adding to the drama, a load shedding occurred!
THE FINAL DRAMA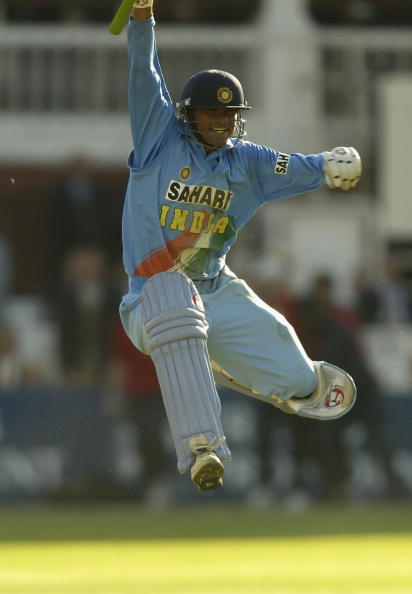 Dad has always been an intriguing character. He used to have a 20 year-old Phillips radio with him and it was quite functional! He turned it on. The commentary on Akashvani pierced through the pin drop silence after the power shut down. Dad shouted, "Four!!" and almost immediately, around 20 people from all over the neighbourhood gathered just outside our house; tensed and exhilarated. India needed just 2 runs in the last over. Win was almost guaranteed but after all, it was the Indian cricket team, with only 2 wickets in hand. Two dot balls followed. At that point, it seemed that the crowd would go berserk from the adrenaline upsurge they had been experiencing since last two and half hours. Suddenly, the electricity was back again.
Everyone rushed inside our home and what a dampener it was; nobody could find the remote! At last, when the TV was turned on, what we could see was a dancing Mohammad Kaif at the non-striker end, running towards the pavilion. History was made! India had won!
But the drama was not over. All this while, Dada was spotted holding his sacred thread in his had and sitting in the balcony of Lord's, extremely tensed, but not now! Now, he was all bare-chested, whirling his shirt in the wind, in the balcony of the sacrosanct Lord's – the undisputed Mecca of the gentlemen's game! A message was sent, which would be etched in every cricket fan's and player's mind forever, that India was no team to mess around with, that it would not just tolerate anything on the field, that it could answer back, that it could play as a team. It liberated India from years of subjugation. The team knew straight away that they could win overseas. The cloak of weakness, well, Dada hurled it from our body and just threw it away over the balcony. The "Inhibitions were unbuttoned."