The Ashes 2013: Five battles within the battle
1.58K //
05 Jul 2013, 19:47 IST
A lot of the talk ahead of the Ashes has suggested that it will be a one-sided affair. The English side looks in much better shape in all possible aspects. They seem to have greater skill, a better batting side, a better bowling attack on paper, a quality spinner and experience.
Australia, on the other hand, lack on many fronts. Their batting has suffered frequent meltdowns in the absence of Michael Clarke. The bowling attack is promising but inexperienced. Darren Lehmann will build a better atmosphere in the dressing room but the transition cannot be miraculous.
The Ashes, however, carries its own specific aura. It can exact above-par performances from players who stand big under pressure and it can break players who do not have the psychological strength to perform when the going gets tough.
When one thinks of the great Ashes moments, one tends to remember Michael Slater's brilliant innings of 176 on the first day of the first Test from 1994, Shane Warne's hat-trick, that mythical first ball to Mike Gatting and the dramatic two-run victory at the Edgbaston Test of 2005.
These moments spark the rivalry that constitutes the Ashes. It is the aggressively contested battle between the bat and ball, the history and the expectation that make the Ashes such a massive event on the cricketing calendar.
Here are some mouth-watering battles within the larger battle that can throw many more of such memorable moments in this edition of the Ashes:
5. James Pattinson vs. Jonathan Trott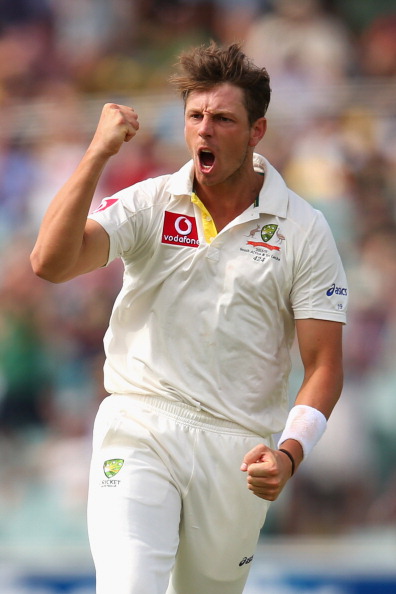 Australia's best hope at the Ashes is that their inexperienced bowling attack springs a rude surprise on the English batting side. James Pattinson is the most promising fast bowler in the world today and has improved markedly in the last two years.
His athleticism and strength is supplemented by skill and a clever mind. He will be up against the dogged resistance of Jonathan Trott. The English batsman has been in excellent form and has consistently scored against top-bowling sides. His technique allows him to negate swing and that will be a huge challenge for Pattinson.