The Ashes 2013: Let's rewind to feel the heat
970 //
09 Jul 2013, 02:21 IST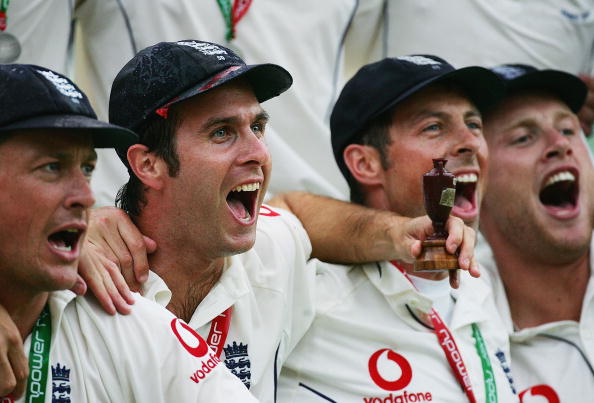 One of the most celebrated rivalries in international sport, the Ashes is about to kick start and in consonance with this lively wave, let us gear up to witness some tough and exciting cricket. Though the Ashes in itself brings that excitement and thrill in the game, which an ardent follower seeks, but this time with Alastair Cook led English side looking fairly dominant over Michael Clarke led Aussie side and moreover England being the host, the intensity of heat is somewhat lower in magnitude.
The competition might not be of the expected level and the English team might end up 'retaining the Ashes' quite easily as things seem at present. However, you count the kangaroos out at your peril only. The inherent quality and passion to strike back hard at the opposition is quite a defining factor of Australian cricket.
While we shouldn't get into this prediction business too much and allow the game to flow in its underlying unpredictable nature; one thing that we can definitely do is increase the intensity of heat at our end, ourselves by reliving some of the best Ashes contests in past. When one tries to attempt the same, the Ashes series which captures the maximum hit rate in one's memory is the prolific 'Ashes 2005'.
Ashes 2k5, can easily be summed up in a nutshell as the 'Freddie show made sweeter by the rise of KP'. In many ways, the series changed the landscape of cricket. It brought English cricket back into prominence, bringing them the prestigious Ashes, which Aussies had firmly held since 1989. The lines to follow attempt to recapitulate some of game changing moments of Ashes 2k5.
The first test started off in a jam-packed Lord's, with Australia batting on day 1, facing the famous Hoggard swing and the deadly pace and bounce attack from Harmison. The Aussie captain, who came into bat after Hayden lost his wicket (to an in swinging beauty from Hoggard) was hit hard by a nasty bouncer from Harmison and started to bleed.
You normally would expect opposition players giving caring glances atleast. Not this occasion though; no English player went to him, giving a clear sneak-peek into the English intent. But England turned out to be the losing team in that test match as the English batsmen looked befuddled at the questions, the great Glenn McGrath asked of them. The discovery of this match was a man of the South African origin, Kevin Pietersen. Although he was a debutant in this match, yet he never looked like one, smashing Warnie for sixes, scoring fifties in both innings and ended up being the highest scorer for England.