The greatest tailenders of our generation
2.26K //
18 Nov 2012, 11:44 IST
Watching a fast bowler run in, bend his back and break the stumps of a quivering number eleven batsman, who has the words 'I didn't sign up for this' running back and forth through his head, is the closest we'll get to seeing an oversized lion hunting a zebra's calf. Getting the top batsman's wicket is special, but getting your opponent's worst batsmen out is a completely different candy to suck on. It's the equivalent to ordering your sub-ordinates around just because you can, or giving a smaller individual a wedgie.
However, there are some who defy all odds and stand up to these bullies, taking every hit to the thigh pad and every mother-swear to their faces. Tailenders are in every team, and are in every team only in the hope that they'll knick something to the fence or never get the strike. A good tailender is a bad pure batsman, just like how bad engineers are good teachers. Here is a list of five tail-end batsmen (in the order you and your friends can decide) who helped their team wag their tails for longer than what anybody expected.
Criteria: A batsman had to have played 45 or more innings in the 9, 10 or 11 position in test matches, between January 1980 and today. All stats are of the players' innings when batting at 9, 10 or 11.
Jason Gillespie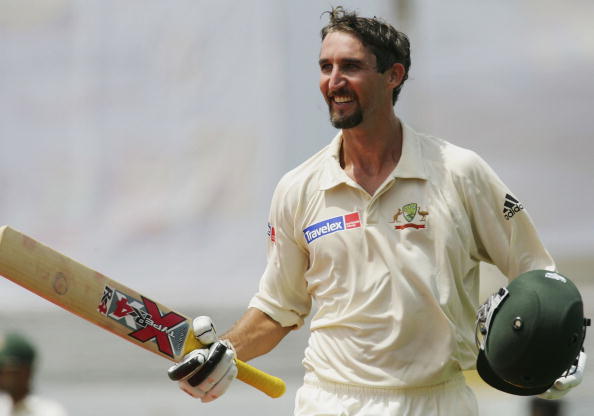 Gillespie was popular for that epic double-century he made against Bangladesh, and being mistaken for apparitions of Jesus Christ. Though, that 201 came as a night watchmen, Gillespie's ability with the bat at the tailend of the innings were capable of pulling every single hair off a captain's head. He stayed longer than the opposition would've wanted, and maybe even longer than his own team wanted, with a strike-rate of a tiring 31. Gillespie could've spent all day placing his bat in front of ball, but I guess he preferred coming back on without the pads and bowling snorters at hapless batsmen.
At 9, 10, 11: Innings: 76   Not Outs: 25   Average: 16.94   Highest Score: 54*   50s: 2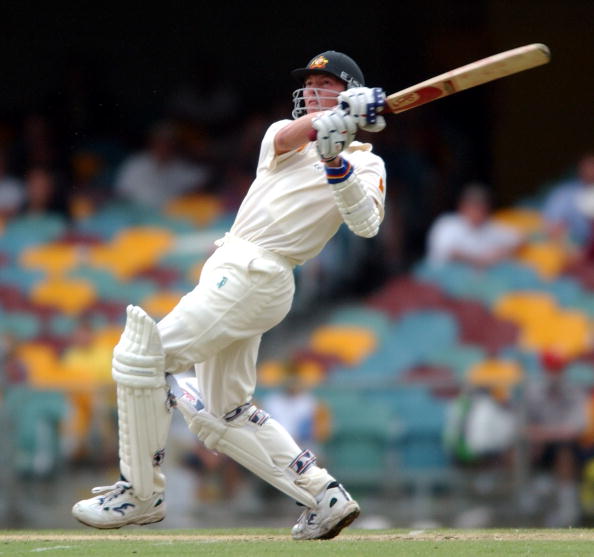 Another Aussie who would rather kill a batsman than be one, Brett Lee has a strange ability to get important runs for his team. In T20Is too, Lee strikes at 142 and averages 16, which is quite fantastic for a number nine. He endured the bouncers coming at him and even tackled the spinners, not with grace, but with a bat and the right attitude. He almost took Australia over the line at the enthralling encounter against England in 2005, which only helped cement his place as one of the best tailenders of our generation.
At 9, 10, 11: Innings: 69   Not Outs: 16   Average: 21.16   Highest Score: 64   50s: 4
Michael Holding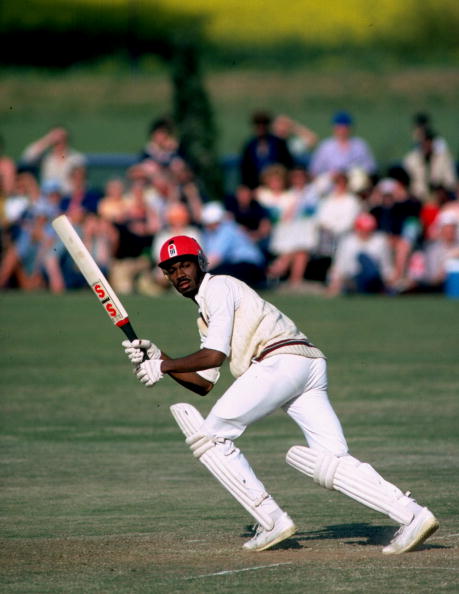 Holding's ability with the ball is like folklore. He was taller than most and faster than most, and those qualities alone can give batsmen sleepless nights (except maybe, Ishant Sharma). His eerie resemblance to Jules from Pulp Fiction manifested itself on the field where he murdered batsmen, and occasionally the bowlers too. It's difficult to think that the man who occupies the commentary box with such friendly conversations and light-hearted speech once could have been so destructive on the field. Holding often held the bat with panache and scored the most fifties by any batsman who has played more than 45 innings in the 9, 10 or 11 position.
At 9, 10, 11: Innings: 49   Not Outs: 8   Average: 15.39   Highest Score: 73   50s: 5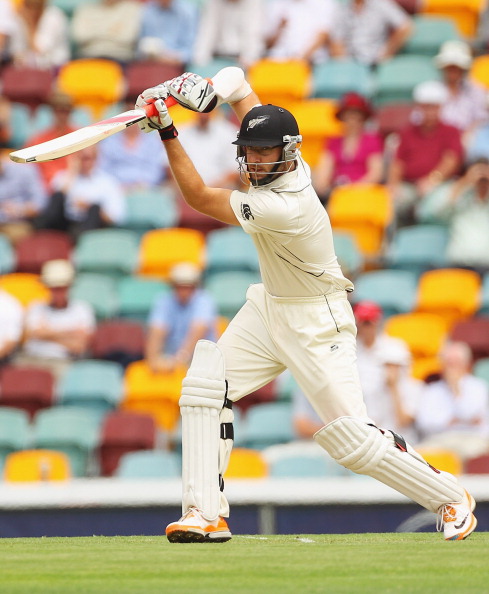 Vettori is quite possible the smartest man ever to grace the cricket field. He's led the Kiwi team with courage, and is the embodiment of the phrase 'calm and composed'. And that's seen in his batting too. While watching him bat, your mind would be at ease, even if someone set your hair on fire. Just watching him is like a soothing massage, calming and rejuvenating at the same time. Gosh, I think I'm in love. Though, you could argue that Vettori could be classified as an 'all-rounder', but he's played 70 innings at the number 9 and 10 position, and qualifies him on this list.
At 9, 10, 11: Innings: 70   Not Outs: 12  Average: 21.98   Highest Score: 137*   50s: 5   100s: 1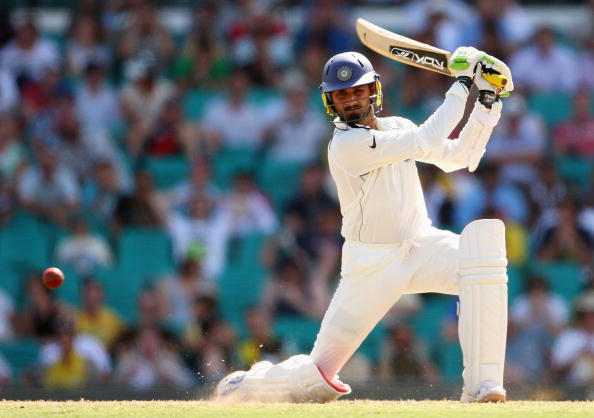 Harbhajan's past experiences with the bat were always fun to watch. He swung his bat around, as if swatting a fly, and more often than not, missed. However, over the years, with the influx of new talent and the degeneration of his ability with the ball, it seems like Harbhajan has spent hours in the nets and sharpened his batting skills in order to keep his place in the team. While it hasn't kept him in the team, we as Indian fans breathe a sigh of relief when he comes out to bat when our batting is so frequently falling apart. He scored two consecutive hundreds last year (albeit at the number 8 position) and thus, ironically, began his downfall from the Indian cricket team.
At 9, 10, 11: Innings: 83   Not Outs: 17   Average: 15.13   Highest Score: 66   50s: 4
Chaminda Vaas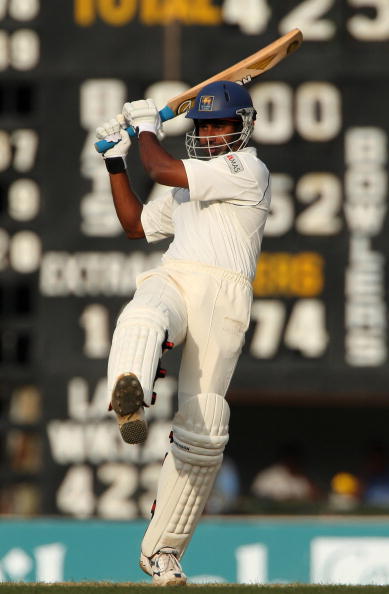 Getting Vaas out took as long as it took to say his name (Warnakulasuriya Patabendige Ushantha *deep breath* Joseph Chaminda Vaas). Vaas' stubbornness to stay at the wicket helped the likes of Aravinda Da Silva score big runs and lead Sri Lanka to famous victories. Vaas will always be remembered as a highly underrated bowler, but his batting too deserves high praise.
At 9, 10, 11: Innings: 46   Not Outs: 13   Average: 26.42   Highest Score: 69   50s: 4
I'm sure there are many I have missed who deserve honourable mentions (I am not Superman). Feel free to write your own analysis in the comment section!