Sachin Tendulkar - The man who lived a billion dreams
1.25K //
03 Dec 2012, 21:25 IST
Robert Johnson immortalized crossroads. He apparently sold his soul to the devil and was rewarded with a prowess that would make him immortal. It's a good deal, for even if you are cursed to spend eternity in hell, the company will be one for keeps. But crossroads aren't always kind to everyone who finds themselves on one.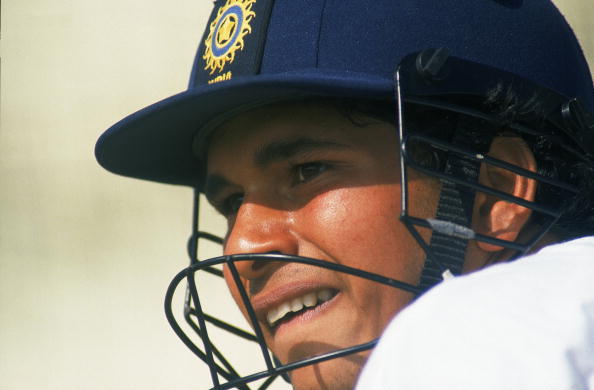 Ricky Ponting and Sachin Tendulkar aren't in search of immortality. They have no reason to barter anything for a favour, they have nothing left to prove to the fans, the gripers, and the game of cricket itself. The crossroads they find themselves on are not easily comprehendible. It is no longer about this series or not, this match or not. It's about life with or without cricket.
While Sachin Tendulkar made his debut in 1989, Ricky Ponting made his 6 years later, in 1995. Ponting's career could have very easily slipped into anonymity. He turned up for a team photograph with a black eye, the result of a drunken brawl and got evicted from a nightclub in Kolkata in the 1998 tour to India. What appeared to be a drinking problem that has quelled the likes of geniuses like footballer George Best, threatened to rear its ugly spectre again. Mercifully, the story rewrote itself from that point.
While it was rumoured that he would star in Australia's 2013 Ashes campaign, he quietly announced his retirement in the South Africa- Australia series. The second highest run-getter in Tests and ODIs after Sachin Tendulkar, his last test match was at Perth, and as it was summed up in his own words, "it's where it all began, and it's where it ended."
While there is much talk about Sachin Tendulkar's impending retirement, the sheer magnitude of it is perhaps not being realized yet. A year ago, it was impossible to think of a test squad sans VVS Laxman and Rahul Dravid. Now that it has come to pass in quick session (quicker than most anticipated), and India has found Kohli and Pujara, thinking of Indian cricket without Sachin Tendulkar seems little more probable.
Retirement is never easy. For a clerk or an international superstar and even those who have clocked in out for years on end, just for the sake of a paycheck at the end of the month. Then imagine what it means to a global icon.
You don't just retire from a game; you retire from a huge chunk of what has consumed your very being. The morning alarm won't usher in a training session. The camaraderie of the team bus and the dressing room will become memories in an instant. It will take getting used to seeing a team list without your name, not walking onto a field to thunderous applause, or trying to recreate the adrenaline rush before a game with something else.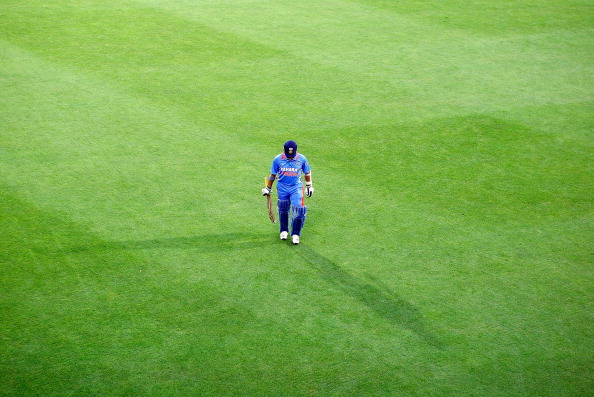 To walk away from your livelihood and rest on your laurels isn't easy. Michael Jordan made 3 comebacks; his last stint with the Washington Wizards didn't even find mention in his hall of fame tribute. Michael Schumacher too couldn't resist comeback itch, for retirement makes life all too real. The tickets and hotel rooms aren't booked for you, the plumbing at home needs repairing and your kids want you to help them with their homework. Life isn't on autopilot anymore. As Rahul Dravid put it in his retirement speech "I lived in a cocoon, so to speak. I lived in a surreal world, away from reality in some ways."
It would be fair to say that the Indian cricket team finds itself in more than a spot of bother. The second test match vs England on a turner showed how conditions at home can turn against you too. So all the excuses about the conditions in the 4-0 drubbings they received at the hands of Australia and England have come to naught. While Sachin Tendulkar's form may be in question, the effect his presence has cannot be undermined. India's tour to South Africa in 2013 will pose an even harsher test to the team, and with none of the reliable faces there to take guard, the task will seem all the more insurmountable.
While it is acknowledged that Sachin Tendulkar is running on reserve fuel as far as his career is concerned, his feats will go on to inspire generations. Careers such as his come once in a lifetime and the least we can do is enjoy the last few times he will walk on to the field, to a standing ovation, a thunderous applause, and take guard, with the mind and enthusiasm of a cherubic 16 year old in a 39 year old body.
For 23 years, he hasn't only lived his dream, but also carried the dreams of a nation every time he walked onto the field. Time may have finally caught up with him but there is no doubt that generations will remember him as one of the greatest to have ever graced the game.