The wheels are in motion, Sachin's set to declare his innings
1.08K //
24 Dec 2012, 10:03 IST
He's only gone from the ODIs for now. This is not goodbye, but Sachin Tendulkar has left the building and is walking towards that gleaming red Ferrari 360 Modena, ready to drive off in to the sunset of permanent retirement from all forms of the game. This is assuming that the current owner of the car, a Surat businessman, hands over the keys to his Ferrari.  It's sad, but inevitable that this day would come. The process has begun, the wheels are in motion as the great man calls time on his career and life. Because quitting cricket altogether will be the death of Sachin Tendulkar. Many before him have found it hard to get on with what we mortals call "the daily routine", and although worshipped throughout the land, he is still skin and bones, just like those before him.
His retirement has been rightfully met with an outpour of grief and an impending sense of doom. It's a normal human reaction to a sudden, huge loss, because Tendulkar is, and always will be, more than a professional cricket player, at least to the people who lived and breathed in his time. It is safe to assume that at least a million people cried themselves to sleep last night, or needed to be consoled before the lights were turned out. There are hundreds of thousands more who will stop watching the game altogether. What's the point now? There will be countless more who will be in denial, refusing to believe what the papers say or the radio blares out. Plenty more would have stuck their head in the sand like ostriches, the more, extreme form of denial.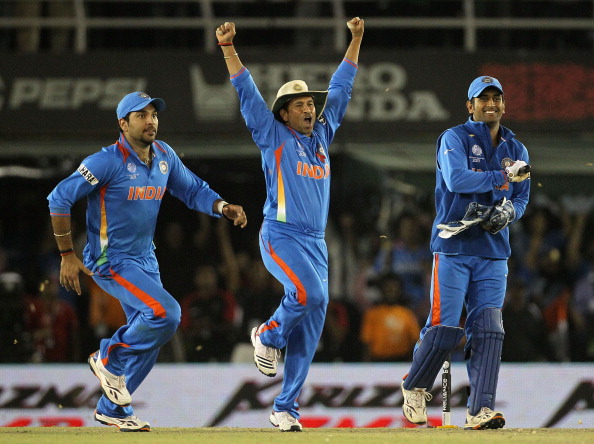 "Oh, he is just saving himself so he can play Tests for a few years." Stop kidding yourselves. It's happening. The curtains are falling, and judging by the way this announcement was made, there's every chance that the final one will be just as drastic and as rude a shock to the system as any.
Sachin's star is dying out, ready to collapse into oblivion. It's been shining all this time, but it's only now you are imagining how dark the sky will be in its absence, and how lost you will be without it guiding you. We dream of a utopia, of never-ending fantasies, but the reality of the situation has hit home, and hard. It's closing time, but we are not full yet. We are not ready yet, not even close. Even if he is, we aren't. If Tendulkar's retirement from ODIs – a form of the game that he has stopped featuring  in regularly for a while – can cause such mayhem, I shudder to think what will happen when Sachin gets up one fine day and declares his innings, for good. Anti-depression pills will fly off the shelves that day.
How many people can you name that have had such an effect on a mass population in the last 20-odd years? A handful, perhaps?  He does not give speeches, does not perform live-saving surgery and doesn't stand guard on the borders in the cruel cold of Kashmir. Yet he finds his place. Heroes, or icons, don't have a long shelf-life. Somewhere along the line, they drop out and new heroes take their place. Every generation has one, quickly replaced by the incumbent generation. The cycle goes on, and anything that happened in the past is demoted to the history books, along with the people and their achievements, however monumental they may be. The present generation is always the golden generation, and so are the heroes during that time. That is what the history books tell us, and we would be foolish to think that the next generation will still revere Tendulkar the way he is now. We believe what we see, and if we haven't seen it, we cannot judge it correctly.
Our hero will be gone sooner than later, so it would be prudent to lap up the last morsels of cricketing brilliance that the great man leaves us. The next Test series should draw record numbers, every run should be cheered like its manna falling from the heavens. Every flick off the legs should be met with a sudden realization – 'I'll never get to see this again'. Every bad  shot or incorrect display of footwork of his should be forgotten in a jiffy. For once, let's talk about all that is good in him, because there's more than enough to fill libraries with books on cricketing techniques, professionalism and integrity.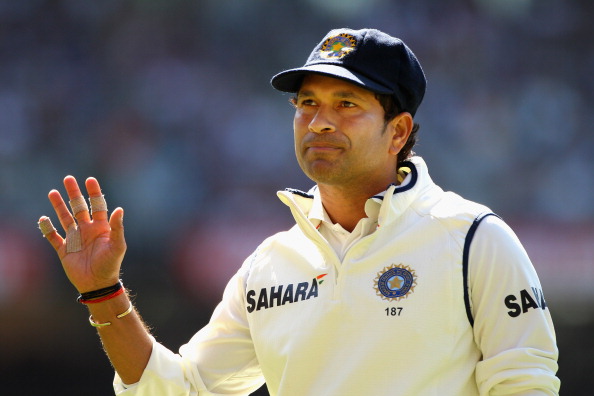 All eyes will be on him, it's always been that way, but hopefully this time we will be looking for the right things so that we can point and say, there's the guy we grew up watching, and he did just fine. We could have chosen to watch something else, but we were happy watching him and he made us laugh, and sometimes, cry the most. Some of us hated him while he was here, but in reality, everyone was entertained at some point. Due to reasons unfathomable, we just can't seem to come to terms with that. But then greatness has never been truly appreciated in its time. Why should Sachin's story be any different?
It's only a few more steps before Tendulkar reaches the car and zooms off. The little big guy is on his way out. But the question is, how do you want to remember him? Do you really want the last thing you say of him to be full of spite, ignorance and misplaced anger? Haven't we evolved enough to stitch together even a half-decent goodbye to one of the most inspirational figures of our time?