Three reasons why England cannot play spin
2.20K //
19 Nov 2012, 20:01 IST
It has been said so often, even calling it a cliché would be a cliché – England cannot play spin. Any Amar, Akbar or Anthony who takes an extended coffee break from work to watch England's misery on national television will not only tell you the same but offer you reasons – couples in the UK break up more frequently than their pitches do, a girl is easier to keep in your grasp than the red cherry in perennially overcast conditions, etc. etc. Hence the possibilities of producing a Samit Patel are greater than a Graeme Swann. And any Gujju bhai who has held a bat ever in his life will tell you that if Patel were to play gully cricket in the dusty by-lanes of Ahmedabad, people would have paid more attention to his "all-round" capacity rather than his docile lobs.  And if you have grown up plying your trade against court jesters, chances are that the royal wizard will take you for more than a ride, given an opportunity.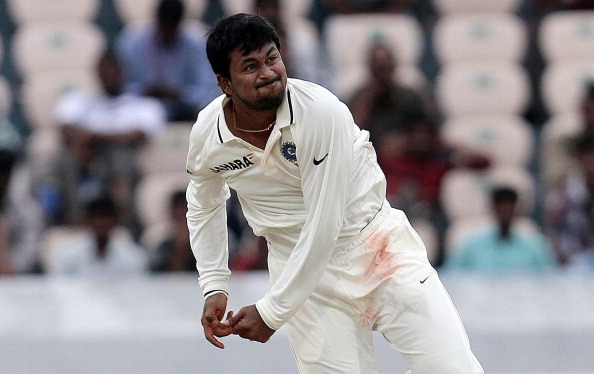 But let's not be biased I say. Indeed, the world and the Indian team have been unfair to them. They had telegraphed all the right signals which the selection committee headed by the inimitable Kris Srikkanth had incepted faster than you could say "Nolan". Sadly, a combination of bad luck and Sandeep Patil left the England team facing up to three extreme crimes against humanity (or at least English cricketers) which would leave the Israeli air force blushing in indignation.
1) The off-spinning psychopath – At the start of the season, Rohit Sharma had collected 13 runs in 5 limited overs internationals against Sri Lanka while Virat Kohli was making his 13th century in the same format. The only team which could, should and would have brought him back into form was England. And they promptly obliged in an encounter which was dead even before it could be called a dodo. Sharma juggernauted to an unbeaten 55 which should have sealed his place in the Test team in the selectors' eyes, given their immense powers of correlation.
But then Andy Flower's head got stuck in the freezer. Rohit Sharma actually bowls right arm off spin! He even has a hat-trick in the much-respected highly-revered IPL, something which their greatest terror going by the name of Ravichandran Ashwin has not been able to manage. And who could forget Dhoni's memorable statement after their stump shattering Bowl Out victory against Pakistan in the inaugural World T-20 – "We have a player among us – Rohit Sharma – who has a 100% record of hitting the stumps in the Bowl Out in the nets."
By now, given the levels of awesomeness he has achieved, Rohit would have bettered that record to 200% hitting the stumps from front and then spinning over to hit it again from behind. In contrast, despite a potentially fear-striking rate of 16.60 runs per wicket and the fact that he is a leggie, (a breed that English cricketers would have wished to be extinct even before the dinosaurs left us)  Cheteshwar Pujara's five career wickets seemed like snuff in comparison to Rohit's monstrous tally of 77.
Clearly they forgot that Rohit would have made up for it with his batting. And someone forgot to check Pujara's batting statistics. 247 unbeaten runs later, he would have left a lot of English heads spinning. And, yes, he did not bowl. As they say, it's all in the mind.
2) An asardaar Sardar – To be fair to the English team, they did try their best. 4/12 – the best bowling figures by an Indian in T-20 internationals. Singh was again King- Bhajji was back and he was no longer a vegetable. And he had managed to get the resident good luck charm of the Indian team – Piyush Chawla – back in form too. From Patiala to Southall, gallons of beer flowed and millions of chickens sang their last prayers. Thankfully, for PETA, for only two games.
The Sun of Sardaar sank as soon as it had risen. Probably Shane Watson cannot read Gurumukhi for he treated Harbhajan as Disprin would treat a sardard. And Piyush was left hoping that he would at least get the job of the resident chaiwala in the Indian team once Watto took to him.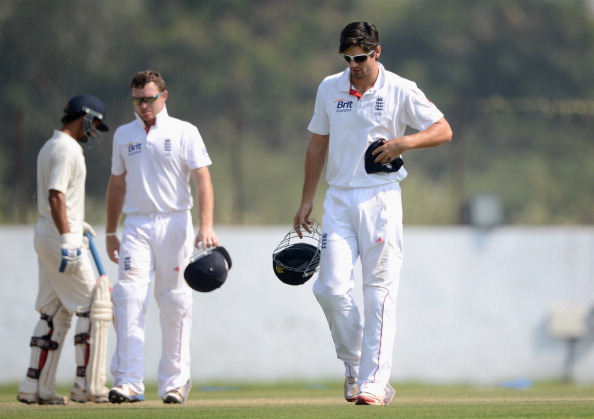 In any case, you do not expect an Aussie – and that too an aggressive twenty-something stone opening batsman – to dish out favours to the Poms. But hope was still there when Harbhajan was selected again (replacing Guess Who?) in the Test team. If there was anyone who the English could bank upon on nullifying Ashwin, it was Harbhajan. And they were so confident that he would play that they went ahead and dropped their second best spinner Monty Panesar on a dustbowl – after all, only a Sardar can turn a Sardar on and they didn't want to take any chances.
They had no gyaan as to how to play Pragyan Ojha, who turned the sleepy track into an Ouija board churning out all the ghosts from England's previous failures against spin. And, despite a battling century from Captain Cook, England were the butt of all Santa-Banta jokes on Day 5.
3) Pie-chuckers, anyone? – In the dictionary of England's best (in these conditions) and most mercurial batsman, pie-chucker means Yuvraj Singh. Yuvraj Singh means left-arm spin. So pie-chucker means left arm spin.
Apparently, Kevin Pietersen has been too engrossed in his narcissistic self to realize that left-arm spin also means Daniel Vettori, Shakib Al-Hasan, Sulaiman Benn, Paul Harris, Rangana Herath, Abdur Rehman and now Pragyan Ojha. And Yuvraj Singh.
In Ahmedabad however, Yuvraj was chosen to play the role of a decoy as Pietersen batted and battled to figure out which one of the two SLAs were more potent. He eventually didn't – a proclamation which could be affixed with a photograph of the shot he played to be dismissed off Ojha to strengthen its case. But then dear old KP was always a quicker runner between the wickets than he was a quick learner, wasn't he?