To Sachin Tendulkar: An open letter
1.80K //
24 Dec 2012, 10:18 IST
Dear Sachin,
I'm just an ordinary fan, just like the millions in India and across the world. Like several others, I was drawn to Test cricket after watching you bat. I must say, much has happened since I first heard about you in 1989. 23 Years. Yes, I've turned from a fearless 7-year-old brat without a care in the world, to a concerned man full of self-doubt, who simply refuses to turn 30. Been a long time, hasn't it?
Like every other fan of yours, I can easily list down a few great innings of yours from memory. I woke at 6 in the morning, just in time to catch what I believe was the innings that transformed not just yourself, but the 50-over game itself. Yes, that unbelievable 49-ball 82 at Auckland which decimated the Kiwis, and which would turn you into the first of many successful ODI make-shift openers. A 90 against Australia at Mumbai at the '96 World Cup, where only you stubbornly stood between Australia and victory. The now-legendary duel against Australia in 1998 which would begin with a tour game against the visitors, and end with the twin centuries at Sharjah, only to haunt the great Shane Warne for the rest of his life, or that arrogant knock of 98 against Pakistan in the 2003 World Cup!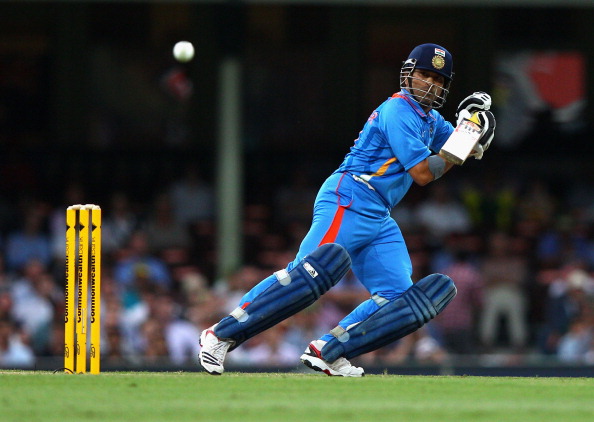 For a man like you, with 100 international centuries and several other match-winning half-centuries, there is clearly no dearth of stories as far as your exploits on the field go. Yet, I seem to know very little about Sachin Tendulkar, the man. The 16-year-old boy who'd take one train after the other, to go from one maidan to another, if only to get many more run-making opportunities in a day, at an age when boys would bunk their tuition classes only to catch an India-England match. The 21-year-old youngster, who'd marry the lady of his dreams at an age when many girlfriends are stood up by boys watching an India-Australia ODI. The 33-year-old father of two, who'd survive yet another career-threatening injury, at an age when most men would report ill watch the India-Pakistan Sharjah Cup finals.
Yes, we've spent a lifetime watching you grow from a school-boy cricketer to a sporting icon, knowing every thing you've done on the field without ever understanding the sacrifices you've made for the sake of this cricket-hungry nation of a billion. With your talents, you've managed to do much more than any other cricketer in the 23 years you've played for India, which is possibly why we call you God. Not because you are a super-human, but simply because you did so much more in your field than what was believed to be humanely possible.
But then you were always human, weren't you? How could I forget the painful loss at Chennai against Pakistan, when you gave us hope of a victory on a 5th day pitch, when the only thing that brought you down was the cramps caused by the humidity of the coastal city? Or the emotional century on the 23rd of May 1999, just a couple of days after the demise of your father. The excruciatingly slow 241* at Sydney, when you curbed your instincts and refused to drive any delivery pitched outside off; or even that ugly half-century after recovering from the tennis elbow injury – an innings which would eventually win India the Test at a Mumbai dust bowl. When you were down, you fought it off like nobody else could. We find ourselves in that familiar territory once more; only this time, it seems much worse.
As humans in a civil society, we never dare to ask a man his salary, or a lady her age. And yet, we have the nerve to ask you when you're retiring for good. Inappropriate or insensitive as it may be, even your strongest of supporters who fought countless arguments on your behalf, seem to have joined the doubters. And now that you have retired from ODIs, you have once again attracted much more attention on yourself, and inadvertently shielded a system that was never meant to produce world champions anyway.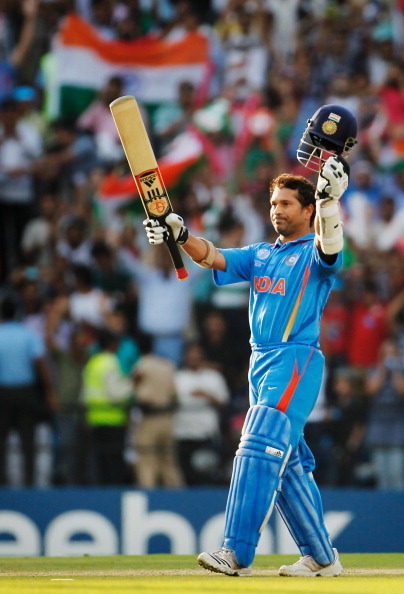 The truth of the matter is, people will never let you be. As long as you play, your intentions will always be in doubt. You may have been the second best batsman on the failed tours of England and Australia, but it was your failings that always rose above the collective failure of the team itself. It was blamed on your "selfish" desire to chase a mere statistic. The reactions from fans like me will never be easy to understand. Perhaps, we all still like to believe in heroes, and hate it when circumstances reduces heroes to mere mortals. Perhaps, you have pampered us to some really high standards that you may never be able to match yourself anymore. Perhaps, we cricket fans don't really deserve you. Perhaps, you don't need to go through the grind anymore.
Maybe it's time to explore other aspects of life that you've missed out on over the last 39 years. Maybe it's time to forget about cricket and try your hand at something else you've always wanted to do. Cooking, singing, or even playing PS3. Maybe it's time to forget about what the press says now and remember some of the best things written about you. Quoting Time Magazine, "When Sachin Tendulkar traveled to Pakistan to face one of the finest bowling attacks ever assembled in cricket, Michael Schumacher was yet to race an F1 car, Lance Armstrong had never been to the Tour de France, Diego Maradona was still the captain of a world champion Argentina team, (and) Pete Sampras had never won a Grand Slam. When Tendulkar embarked on a glorious career taming Imran and company, Roger Federer was a name unheard of; Lionel Messi was in his nappies, Usain Bolt was an unknown kid in the Jamaican backwaters. The Berlin Wall was still intact, USSR was one big, big country, Dr Manmohan Singh was yet to 'open' the Nehruvian economy."
But then, you were always a champion. You have possibly never thought of anything else other than cricket. For you, retiring from the game is perhaps as bad as death itself. Many before you have tried to fight the inevitable, before they eventually gave in. But don't worry, it's not a submission as much as it is an act of accepting reality. You do not owe anybody an explanation. In your time, you've made children complete their homework early, teenagers to take up a sport, the youth to write about cricket, the middle-aged to forget about their worries in life, and the old happy to be alive. And for all that you've given us, I can only offer you two words of mine – Thank You!
I know you still have some Tests left. I know you'll perhaps want to go back to being that 16-year-old who knew no fear. Maybe there's still a new Avataar of Sachin Tendulkar awaiting to burst out on the field once the Aussies visit India in March. It's difficult to say what lies in store for you. But whatever unfolds, you can can be rest assured that this will not be the last time you'll hear the familiar chant that's separated by three claps.
SACHIN…SACHIN…(clap! clap! clap!)
Sincerely
Your fan for life.