Top 5 hot-headed players in cricket currently
Cricket is a gentleman's game and unlike in a game like football, there never used to be any arguments over an umpire's decision nor was there any altercation between the players during the good old times. Even when a player was wrongly given out, he just walked and the players mostly used their bat or ball to do the talking.
Even the big, tall West Indies quicks of the 70s and 80s intimidated the batsmen with their bowling and very rarely used a stare, but they never uttered a word in anger. But the modern day cricketers are never shy of getting under the opposition's skin and are never short of words.
The Australians started the tradition of sledging, and the other teams have now taken to it and have even started giving it back to them. The Indian cricketers were rarely involved in a duel with their opposition – except for a rare occasion such as the twirling of the t-shirt in the Lord's balcony by Sourav Ganguly in response to Flintoff's action – but the modern day players are always ready for a fight.
As was seen during the IPL, the young Indian cricketers get angry at the slightest of provocation and fight with their country mates or state mates or even with their friends.
But this column is not going to bash those cricketers or the IPL or the T20 for having inculcated this kind of behaviour into them. For a change we are going to look at the top hot-headed cricketers in today's world.
After all it will not be much fun watching a cricket match where a bowler just walks back to his bowling crease and gets ready to deliver the next ball. It will be so mechanical. It is the eye-ball to eye-ball stare or a few words that make a cricket match enjoyable. These cricketers add spice to a cricket game and take it to a different level.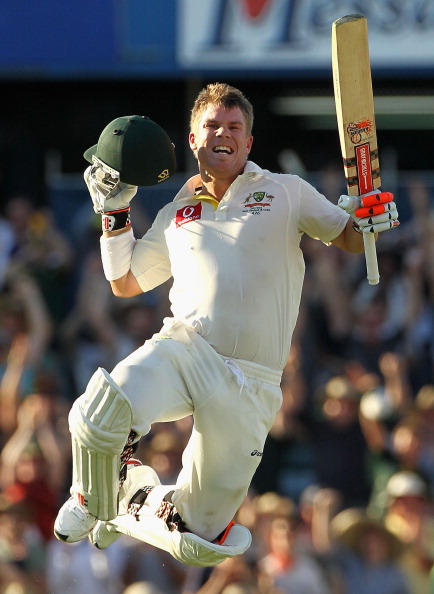 For having punched the child-faced Joe Root in the face in a bar at Birmingham, David Warner just walks into this list.
Having been dropped from the side after that incident, the pocket dynamo has since calmed down and even when the English crowd booed him during the Ashes Tests, he was seen cheering them on.