England's excellent performance to win the final Ashes Test at the Oval not only spelled the conclusion of a very satisfying summer for the team, but also brought to an end Trevor Bayliss's four-year spell as England coach.
Appointed in 2015 by Andrew Strauss with the objective of winning the 50-over World Cup for the first time on home soil, Bayliss achieved that goal in the most dramatic of circumstances this summer when England beat New Zealand in a tied match courtesy of having scored more boundaries.
However, the team's renaissance in the shorter versions of the game has also coincided with an inconsistent period for the Test team.
So as he steps down and England begin the hunt for a new coach, we look back at the quiet Australian's time in charge and make a judgement on how he will be remembered.
ODI cricket (50 overs)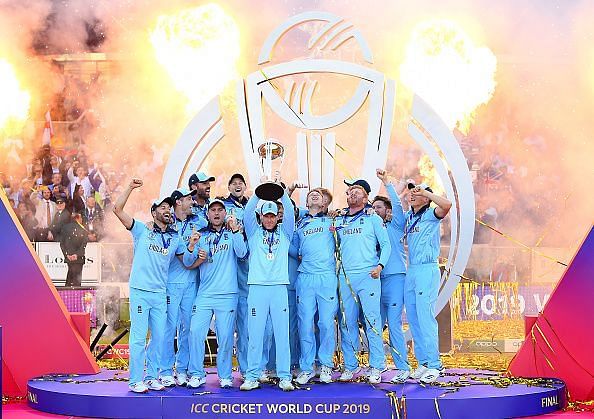 When Andrew Strauss took over as Director of England cricket, he was determined that the team became a force in the shorter forms of the game again - with the long-term goal being to win the World Cup on home soil in 2019.
It was this target that ensured Bayliss, considered a short-format specialist of a coach, was offered the job.
Bayliss took over after England had been humiliated at the 2015 World Cup. Led by Peter Moores and Eoin Morgan (who had replaced Alastair Cook as captain on the eve of the tournament), England only managed to defeat Scotland and Afghanistan and lost to Bangladesh, resulting in a failure to progress out of the group stage.
England were at rock bottom, and the only way was up. Still, many eyebrows were raised when the powers that be decided that winning the World Cup in 2019 was going to be a realistic target.
Retaining Morgan as captain proved to be a masterstroke as England went about not only changing their style of play but also setting the standard for everyone else to follow.
The cautious nature of the team's batting was immediately discarded in their first series after the World Cup when they took on New Zealand, who had been brilliant in reaching the final in 2015.
The team scored over 400 for the first time in their ODI history with a brutal century from Jos Buttler setting the tone, and England went on to win the series 3-2.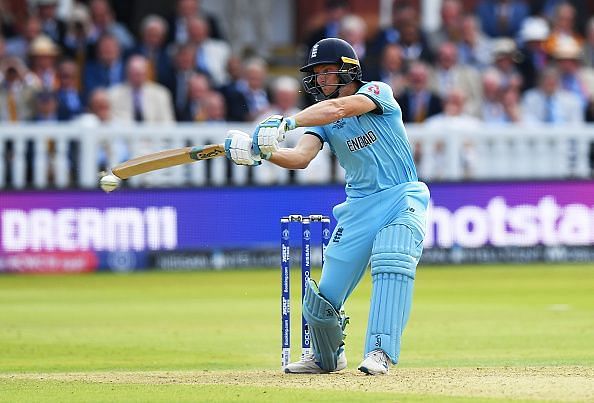 That would begin a period of unprecedented success in this format of the game. Between the 2015 and 2019 World Cup, England played a total of 21 series against opponents in England and across the globe. They won 16 of them, drew one and lost just four times.
They only lost to Australia and South Africa 3-2 on their own patches and 2-1 to India in India. There was also a slightly sobering 1-0 defeat to Scotland in 2018.
Perhaps the only major blot on the team's copybook during that period was their semi-final defeat to Pakistan in the Champions Trophy, when they were bowled out for 211 and lost by eight wickets.
Questions were asked about whether they would be able to cope with the pressure of the big stage, but the important thing was the reaction. Jason Roy was brought back into the team after a poor run of form and he would go on to form an explosive opening partnership at the top of the order with Jonny Bairstow - which would be crucial in 2019.
The other real game changer was the availability of Jofra Archer for selection on the eve of the tournament. His fearsome pace was a weapon that the team was severely lacking.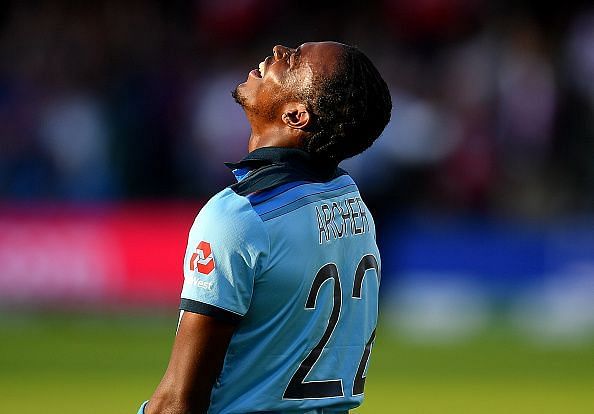 When it came to the tournament itself, progress wasn't as smooth as England would have hoped. Defeats in the group stage to Pakistan, Sri Lanka and Australia left the team in a bit of peril and needing to beat India and New Zealand (two of the tournament favourites) in their final two group games to be certain of progression.
The crucial thing during this time of relative crisis was that England didn't panic. Bayliss and Morgan were incredibly calm; they stuck to their guns and won their final four games to win the tournament in dramatic fashion.
I think the key behind the success of Bayliss in this format is his ability to not interfere too much. Sometimes this has been perceived as being passive, but a column by Mark Wood for BBC Sport showed the impact that Bayliss had when he did speak up.
Wood explained that after the team thrashed Australia in the semi-finals, the team were celebrating in the dressing room. Bayliss then walked in and said:
"That's why Australians think the English can't win anything. You're celebrating winning the semi-final, but real winners win the final."
When Bayliss did speak up, the team listened. And that was key to their remarkable success.
Verdict: Overwhelming success. Led the side to their first ever 50-over triumph.
T20 cricket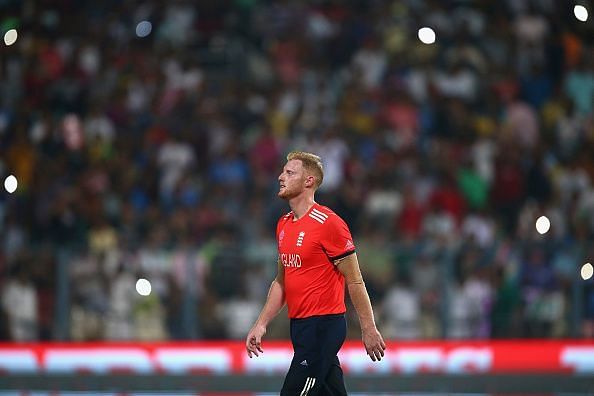 Unlike in the 50-over version of the game, England had some good recent history in T20 cricket. They won the 2010 World Cup when the team was captained by Paul Collingwood.
But at the following two events, in 2012 and 2014, England had failed to reach the semi-finals.
The shortest format of the game is sometimes a bit of a lottery, with one outstanding individual performance often enough to swing the result of a match. England's results were more mixed in this format than in 50-over cricket, but under Bayliss they once again established themselves as one of the best teams in the world.
They will be heavy favourites going into the World Cup in 2020 in New Zealand, with the team having won their last five games in a row.
The one major tournament they competed in during the Australian's time in charge was the 2016 World Cup in India. Morgan's men won three of their four group games to progress to the semi-final stage, when a fabulous effort from Jason Roy ensured England comfortably chased 153 and won by seven wickets.
In the final they set West Indies a target of 156 to win, and the Windies needed 19 runs from the final over. Four brutal sixes in a row from Carlos Brathwaite off the bowling of Ben Stokes saw England and Bayliss miss out in agonizing fashion.
Verdict: A job well done. The team has undoubtedly improved under his stewardship. They have become considerably more consistent, and he has left his successor in a great position to win another global tournament in 2020.
Test cricket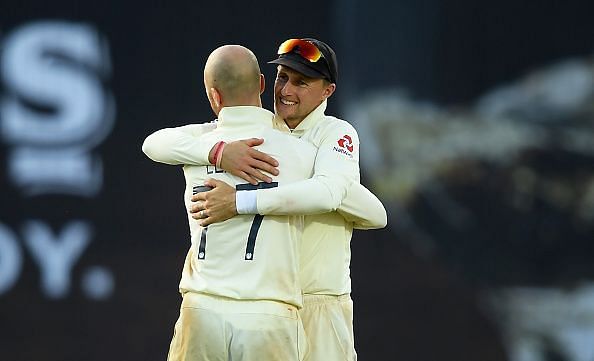 With international cricket now split across three different formats, it is getting increasingly difficult to excel in every area. The increased focus on the shorter formats of the game meant it was perhaps inevitable that England's Test form would suffer.
However given England's success in other areas, I think it's important to put their relative failure in this format into some context.
On paper Bayliss' record is poor. During his tenure the team won 27, lost 25 and drew 7. Their batting was the one major area to let them down, with their runs per wicket dropping from 36.67 to 30.84. Their ability to make scores of 400-plus also decreased significantly during his time in charge.
To summarise, under Bayliss, England have either been very very good or very very bad. He has overseen three Ashes series, winning his first 3-2, losing in Australia 4-0 (shorn of the power of Ben Stokes) and drawing the most recent series 2-2. They thrashed India twice in England and also beat Sri Lanka 3-0 away from home.
At the same time they were defeated by a very poor West Indies, they lost to New Zealand at home, and also drew with Pakistan at home and with Bangladesh away.
In truth it's been a very mixed bag, but crucially Bayliss was able to keep the team competitive, often in very trying circumstances. He won eight series, lost five and drew four, which stacks up reasonably well against his predecessors, who didn't enjoy his success in other forms of the game.
Verdict: Nowhere near as bad as many make out. Rather than leave the team as the best in the world as he has in 50-over and T20 cricket, the Test team are undoubtedly a work in progress, but there is no shame in that.
The feeling exists that he has managed to find all the pieces of the puzzle but wasn't quite able to work out where they should all fit. That will be the job for Joe Root and the next coach, but most of the players are at a good age. There is a good platform to build upon.
Bayliss' legacy
In short, Bayliss deserves to be remembered as a giant of English cricket. During his time in charge England achieved some amazing things in all formats of the game, and he deserves to be remembered as a huge success.
Also see – Dream 11 prediction