What Indian cricket needs at this juncture
987 //
18 Dec 2012, 16:20 IST
With the azure skies over the Vidharba Cricket Association in Jamtha near the orange city of Nagpur reflecting the sorry state of the Indian cricket team who lost a Test series at home for the first time in eight years, things are already starting to look downhill.
There are a lot of things to contemplate over as this series has shown, rather than just wondering when will Sachin retire. The captaincy of Mahendra Singh Dhoni has been laughable at best. But what more can you expect from a man who wants a rank turner from day one of a Test match and then goes on to lose it within three days. The batting in this series is also bound to come under the microscope.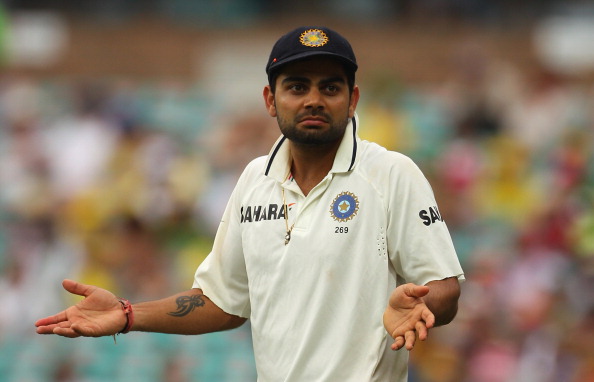 Barring Cheteswar Pujara, there was nothing to boast about in the batting lineup. Virender Sehwag, it seems, has lost his panache of toying with the bowlers. Gambhir hasn't helped the cause either. Getting out at crucial junctures hampered the team quite drastically this series. Uncharacteristically, there have been run outs as well which goes on to reflect England's immaculate fielding and silly running by the Indian batsmen.
None of the batsmen were able to negotiate the spin of Monty Panesar nor Graeme Swann, both of whom have been extra special this series. A lot was expected from Virat Kohli, especially after his stupendous year in the ODI format, but he failed to live up to the expectations. Yes, he scored a ton in the last Test match, but that provides too small a defence of his rather bleak performance.
Sourav Ganguly retired in 2008, yet nobody has been able to cement the number 6 position in the Test squad. This itself goes on to show what a pathetic state Indian cricket is in. Four years to fill a place – you must be joking?
In Australia and South Africa, you have readymade players who are prepared to take up the challenges of international cricket. Sadly in India, players only look forward to fast money and late night parties. I call it the IPL syndrome. Otherwise how can you explain the manner in which Yuvraj, Kohli and Dhoni got out this series? If an analysis is done it will resemble the sorry state of the Indian cricket which right now, is in the middle of a turmoil.
The less said about MSD's captaincy, the better. In pressure situations when you need men around the bat to make things happen, our captain has men in the ring. The result – easy singles on offer for the batsmen, who have no pressure to negotiate. Cricket is all about mind games.
I've heard there are two types of captains; one, who wait for things to happen. The other breed though, make things happen. Sadly MSD falls in none of the categories. He neither waits for mistakes from the opposing batsmen, nor is he able to make things happen. What a shame. The best he does is he stand behind the stumps as if he is lost in wonder.
What he thinks is only a figment of our imagination. His field placements this series were not well thought out at all. It's hard to believe that this very guy won us the World Cup last year. Surely India needs a captain like Dada, who with his never say die attitude and aggression always kept the opposition on the edge and kept them guessing with his subtle bowling changes and field placements. Dhoni might have won a lot of accolades for winning the World Cup but when it comes to handling captaincy, there is no one better than Sourav Ganguly.
If there is anyone to turn to it has got to be either Virat Kohli or Gautam Gambhir. But the latter is unsure of his place in the side thanks to some very ordinary performances this season. Kohli,who looked a shadow of his usual self, needs to up his mantle and improve his temperament and determination. He needs to understand that there is more to cricket than slogging. Surely if his temperament improves along with his consistency he is going to be a great prospect for the team both as a player and a captain in the coming years.
Coming to the bowling resources, they looked very thin from the onset and the bowlers hardly made the batsmen think. The red cherry was very ineffective and one wonders how on earth these bowlers can ever take twenty wickets in a Test match. Zaheer's fitness is a matter of shame, the spinners didn't bowl well in known conditions where the pitch assisted them. It looked like a completely different pitch when the English spinners bowled and this comes across as a great shame as we were not being able to utilize the home conditions to our advantage.
Some call him the "God of the off side", some call him "the Aggressor", some term him "the Phoenix", while others just enjoy his sheer grit of determination and his tenacity to form a team from a bunch of directionless individuals. Some say "he was born with a silver spoon in his mouth" and is the "the Maharajah of Indian Cricket." However, I prefer to call him an inspiration.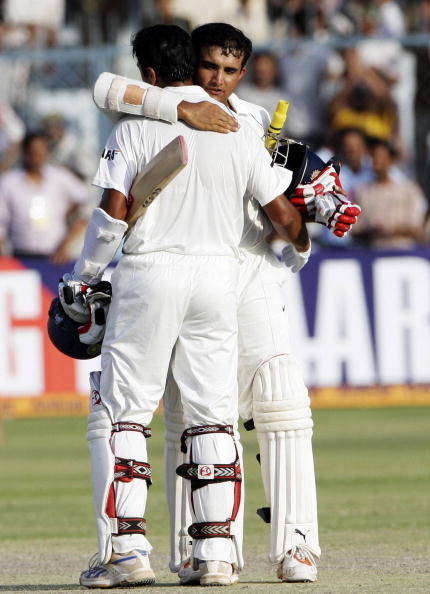 Surely Indian cricket at this juncture needs an inspiration like Sourav Ganguly. One who can direct the players and motivate them to perform at a completely higher level altogether. A banner read, "Why are Rahul and Sourav sitting there in the commentary box, they should be out there on the pitch!" Perhaps this gives an indication of the plight of the team.
A captaincy change is a must at this juncture. Someone who can bring in fresh ideas like Dada, be aggressive and at the same time be patient from the onset. He needs to get on to the skin of the opposition who will be forced for a change of guard and remind you that half the battle has been won. Remember Eden Gardens 2001, when Dada made Steve Waugh wait for half an hour at the toss? That was when he got right into the flesh of the Aussies.
A captain should have a commanding personality over the whole team and sadly MSD has been far from that. His rifts with Sehwag and Gambhir are well known. A lot of people have criticized his selfishness over the team's interests, and that criticism is justified. Rarely do we see him come out to bat at 50/4; it's generally 300/3. This only gives out a negative signal to the whole team.
What Mohinder Amarnath pointed out was very just. I have rarely seen captains who have managed to be at he helm after a 0-8 drubbing overseas. The reason was plain and simple – Mr Srinivasan, who is the current BCCI President, had come to he rescue of his Chennai Super Kings captain.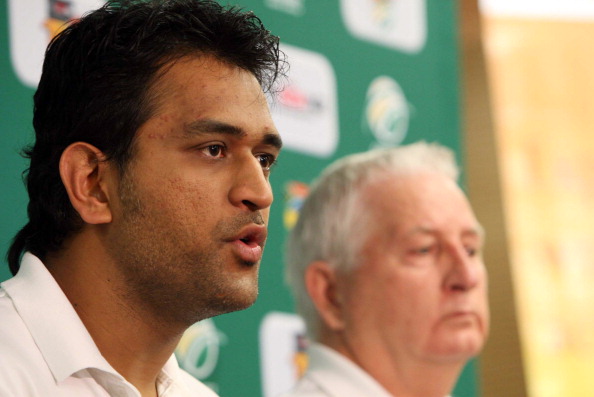 What remains to be seen after this embarrassing loss to England at home is if the selectors will actually make a captaincy change. At a time when his keeping is horrendous, his batting equally poor and his field placements ridiculous, will the man form Ranchi survive the axe?
The answer is simple enough. Surely the timing couldn't be more apt.