What makes Test cricket so special?
820 //
26 Nov 2012, 18:51 IST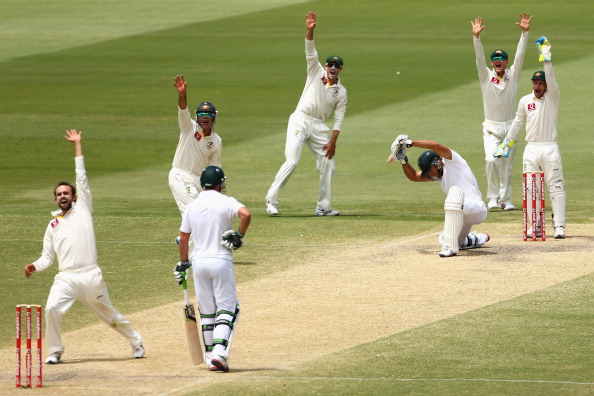 What a day of cricket it is has been! No, there has not been a grandeur spectacle of caches of runs being scored or a day when we witnessed something truly extraordinary; it has however, been one of those days when you sit back and think to yourself, – 'Yes, this is what I watch Test cricket for.' Two games, two resilient teams and two stunners; both could qualify as one of the most remarkable games recently. It usually is the case when Australia, South Africa, England and India are playing, that everyone are interested.
The first of the two Test matches was between Australia and South Africa – the pursuit for the top spot in the Test ranking table, that South Africa were not going to bargain so easily. Having won the toss, Australia elected to bat and boy, they did put on a show! At one point in time, scoring 300 on Day 1 of a Test match was considered a successful endeavour; Australia that day took it to another level by scoring a massive 482 by the end of Day 1! Michael Clarke broke into the history books for having scored 4 double centuries in the same calendar year – a feat that has never been achieved before. Mike Hussey notched up another century and Australia was in the driver's seat. In came Graeme Smith and changed the course of the game. He batted, and superbly. Along with contributions from Faf du Plessis, Kallis and Petersen, they got Australia to bat again. The track was flat and hardly had too much help for the bowlers, but Morne and Kleinveldt found a bit of their mojo and Australia were dismissed for 267 in the second innings, leaving South Africa a target of 430 to win.
But the actual manifestation of true, classic Test cricket came on the final day of the game. At stumps on Day 4, South Africa was 4/77 and it was a bit obvious that Australia would wrap up the game soon the next day. But what followed on Day 5 was something unforeseen – even by the greatest cynic; debutant Faf du Plessis scored an unbeaten 110 in 376 balls along with AB de Villers' vital knock of 33 in 220 balls, Kallis' resolute 46 and Steyn's scoreless stay at the crease for 28 balls saw South Africa eke out an unlikely draw! It was a perfect mockery of the level of skill, temperament and character required and involved in the shorter formats of the game.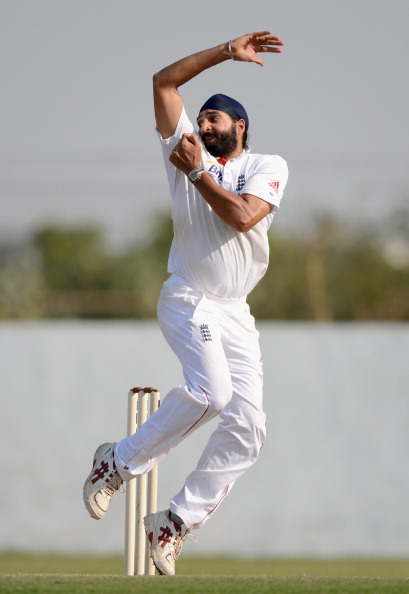 Meanwhile in the subcontinent, England was taking on India in what was termed as a 'revenge series'; revenge for the 4-0 drubbing that India received at the hands of the Englishmen. With India 1 up in the series and Dhoni ordering a turner, the Englishmen were supposed to struggle to counter India's domination in Mumbai. What happened however, was something which nobody would've anticipated. Monty Panesar turned hero overnight after he was instrumental in restricting India to 327, with Swann being a dependable second-in-command, despite Pujara scoring a century (again!). Cook, leading from the front, took on the challenge and was unperturbed by any Indian bowler. Together, Pietersen (186) and Cook (122) put up a 206-run partnership and led England to 413 with a lead of 86. In the second innings, Monty spun his web around the Indian batsmen and had them reeling at 7/117 at stumps on Day 3, clearly giving the English the upper hand. England came out with the intent of finishing the job and dismissed India for a meagre 142, needing just 57 to win in their 2nd innings. Cook and Compton made a meal of it by scoring the runs in 9.4 overs and beating India by 10 wickets.
These are the kind of games you want to watch; something that stands out in the format. Peter Siddle today put up a lion-hearted effort when, despite exhaustion, he continued to bowl the last few overs for his country, only in the hope of taking them to victory. Francois du Plessis played an intrepid innings on debut to save a game for his country. You want to watch Test cricket for such dauntless characters. The inspiring effort by Peter Siddle today, the gritty innings by debutant Faf du Plessis on debut who battled all day, the courage shown by Kallis who came out to bat despite injury, the heroics of Clarke and Mike Hussey; the single-minded determination of Alastair Cook over the last 2 Tests, the robust innings by KP and the brilliance of Monty Panesar could not be replicated in a T20! Every minute mattered today in the Test and every minute was just as exciting. This is what makes Test cricket so special.