What Tendulkar meant to my generation
848 //
29 Dec 2012, 12:59 IST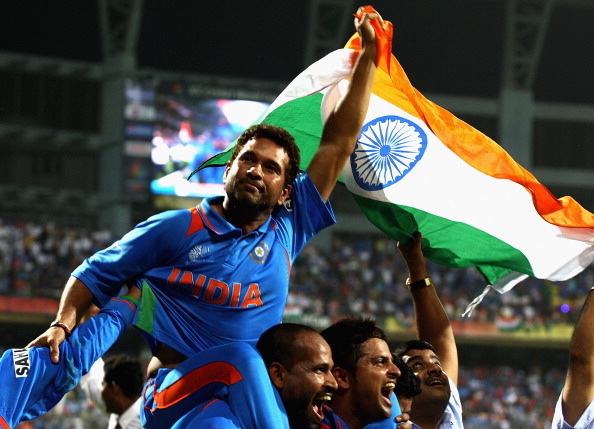 When I was a kid and weight thrice as less, I believed everything my parents told me. They asked me to not eat ice cream, I followed their advice. My mother believed that not doing Maths homework would ridicule our Indian culture and I fell for that ridicule rather easily. To finish it off, my father told me that in India, Tendulkar comes first, then cricket and then comes the government. Looking back at it today, I could not agree with him more.
I grew up as a cricket lover. Cricket meant to me what it meant to an entire nation. Unfortunately for a fanatic like me, I got less coverage as I lived abroad or like my friends back home called me -  Indian Born Confused Desi. I loved watching Jonty Rhodes dive across the green patch like he's in the Chinese Olympic Team or Adam Gilchrist sling the bat with as much passion as he would had he played for the New York Yankees. Moreover, Wasim Akram's fast bowling was a delight – as much delight as perfectly spreading butter and jam on the bread with no uneven spreads. I often thought if players like them would ever be reincarnated. I know the answer now – NEVER!
I was envious of my grandfather as he saw Bradman stroke the ball down the cover and my father since he always highlighted Sunil Gavaskar's straight drive or Michael Holding's aggressive bouncers. Often I sat in my room wondering who I could boast that I saw in my generation entirely. I needed one name, that name which stuck with my generation forever. Thankfully, a curly haired gentleman made his debut just before my birth. More thankfully, I could brag he belonged to my generation. I had Gilchrist as my wicket keeping idol, Jonty as my fielding inspiration, Akram as the definition of speed in my dictionary but I had only Tendulkar as my sporting icon – see the difference? Yes, Tendulkar was as important to me as eating cereal in the morning, concentrating in class or doing my maths homework at sharp 7pm. If these things didn't happen in sync, it meant Tendulkar happened that day.
When Tendulkar went onto play Australia, I clung onto my couch with excitement. I knew he would batter Warne like my mom made French toast or send McGrath packing as the FedEx mailman did with my Nike shoes. As he stood tall against Shoaib Akhthar, I couldn't wait but express my delight on those fours across point or mid on. The Little Masterwas barely as tall as my bedroom lamp yet he batted like a giant against the likes of Allan Donald, Andy Caddick, Jason Gillespie and Courtney Walsh. As he smacked one six after another, mothers in India fed their mouth opened, usually tantrum throwing kids. He meant something to everyone – be it a mother who struggled to feed her kids, a workaholic father or a noisy kid.
As he took to crease, the nation would take to a standstill as well. Robberies reduced. Chaiwallas profited infinitely. Malls were crowded for the public to watch free cricket on those giant television screens. And each time he scored a 100, it felt like Diwali. (Do the maths, 100 in 25 years is 4 Diwalis a year plus the usual 1 = an average of 5 festive Diwalis a year in India!)
And then there are the critics, of course. Those guys who chew their paan, grow their tummies but do nothing else than criticize this master. Everyone knows these guys – we call them Gyaan Babas. They once told me that Tendulkar should have given up this beautiful game ten years ago when he was busy tackling injuries. When I refuted, I was branded immature. What do these spoiled kids know? Nonsensical bhashan they give us. As India won the World Cup, I wanted to call those critics who shunned my childhood hero. Give him a few years, we young kids yelled, he'll win us the World Cup. Well, Tendulkar is a generous man – he never fails to fulfil his promises – be it win the World Cup or shut the Pakistani attack, both happened at the same time.
To cement his tag as the greatest ever or G.O.A.T, Tendulkar's numerous record breakers can't be questioned. In ODIs, he was the first man to break the 200 individual run barrier in a match, scored the most number of runs in a calendar year and in a career, most number of fifties and hundreds in ODIs, most games played and most man of the matches won – to list a quarter of a quadruple more. It doesn't end here. The Little Master'stest records evince his durability in both forms of his game, his much criticized balance and consistency. He has the most number of test centuries, has played the most number of test games and scored the most number of individual 150+ scores. They say if you type every record Tendulkar has broken, it is possible it would take a huge part of the Lord of the Rings novel. I don't doubt it either. Our kids will now have something sporty to read too.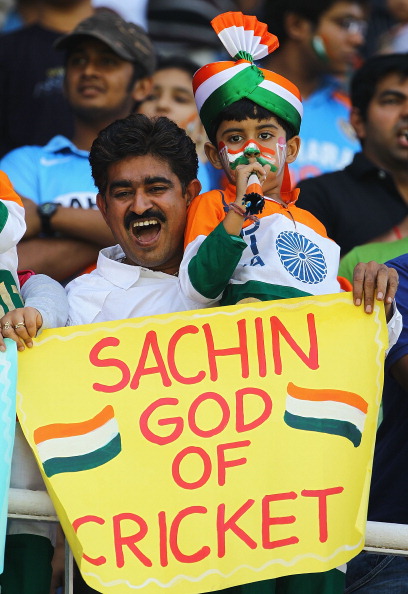 One of my friends told me Tendulkar isn't the greatest. I asked him why. His answer: Tendulkar failed as a captain. But I have my friend Virat Kohli to retort. After winning the World Cup, my boy Virat said this on international television, "Tendulkar has carried the burden of the nation for 21 years. It is time we carried him on our shoulders." I think the line didn't just suffice then, in fact, suffices more now that Tendulkar has announced his retirement. People say he betrayed the nation by delaying retirement. What about the countless batsmen who left him hanging during those dire times when he singlehandedly won the game or at least showed a glimmer of hope? What about those times when he was the only face of our cricket team? Does anyone of us want to be reminded where our cricketing team was 10 years ago? Yes, Ganguly transformed our side and Dhoni held it well till the World Cup. Perhaps John Wright was the pillar that rebuilt this dying cricketing side but who was there as a spine for all these men to function? Sachin Ramesh Tendulkar.
The God of cricket has called it a day in ODIs and thinking about it over and over again depresses me. Sachin to Cricket is like Salt to Food – they need each other. But certain things do come to an end and now that Tendulkar is close to retirement from the game itself, it's high time we stand beside him. Our team has let him down too many times for him to function with a tail end. When he was injured, we questioned his durability. When he retires, we forget his versatility. At least, let us brag that our generation got to watch him play cricket and it's our treasure that we may keep forever. Just remember, generations down the line, Tendulkar will no more be a treasure  of this generation.