Where did we go wrong?
699 //
26 Nov 2012, 16:24 IST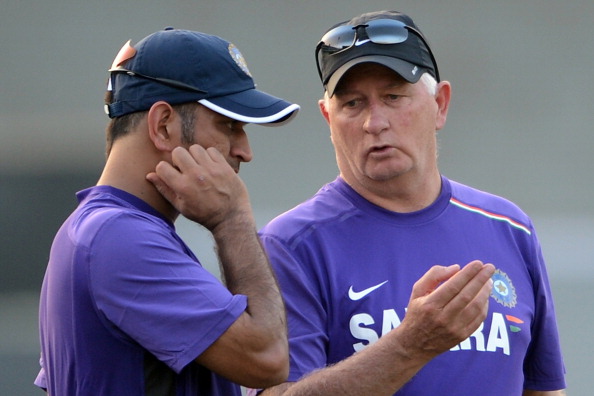 So the second test is over with India finishing on the losing side. Surprising for many, including me. But this is what the fact is - England have beaten India in the second test. England outplayed India in probably all departments and they were on top right from the day 1.
Well, this was a very disappointing defeat as the match didn't even go into the fifth day. India had lots of positive to go into the match. Firstly, they won the toss. Second, they came into the match after winning the Ahmedabad test. We had the advantage of playing three spinners on a track which was spinning from the very first day. Even after having so many advantages, why were we not able to win the match?
Let's start from the first innings.
The performance of our batsmen was depressing. No one, except Pujara and Ashwin, was able to dominate English spinners. Everyone including Sehwag, Sachin, Virat, Yuvraj and Dhoni failed. And this Indian batting line-up was considered to have the best spin players in the world. One can easily ask a question to our batsmen "When Ashwin can bat so effectively against the same bowlers who claimed your wicket, why can't you?" Well, our Captain may answer that he is an all-rounder in making. Well Mr. Captain, he is an all-rounder in the making, but you all are established batsmen.
Well, one may easily tell Sachin got an almost unplayable delivery. But was it really an unplayable for a batsman who has played almost all the legendary spinners? Moving onto Kohli, he has failed to make a mark in  this series. He was the man in form for team India. He has to play well as he is our future.
What has happened to Dhoni these days. I don't remember the last time when he has made a test ton. One may say why I am writing against him, when in my last article I was supporting him. Let me make my point clear, I was supporting captain Dhoni in the last one, not the batsman Dhoni. He was caught out on a delivery which Pujara was hitting for fours. Pujara, I forgot to mention him. He was the lone warrior for the team, scoring yet another ton and fully supported by Ashwin who made a half century.
Now onto the bowlers. I was not able to make out what really they were trying to do. They never bowled in the right areas. They had to bowl on a line outside the off stump instead of leg stump. Yes, Ojha took a fifer but his line was not that good. A lot was expected from Bhajji but he failed to deliver. Kevin and Cook were therefore able to take a toll on them. One was unable to make out if this was the same England that failed to perform against spinners?
Moving onto the second innings
Actually, English men took a psychological edge over us after taking a first innings lead. And our batsmen once again failed to perform. Apart from Gambhir, no other batsmen was able to play more than 19 balls. Shocking isn't it? Gambhir was the one who took us to 142, otherwise we would have been bowled out under 100.
Once again all the stars failed to perform. Actually the fact is our batsmen failed to attack the England spinners. We went over-defensive. If we were in an attacking mode, the situation might have been different.
You can't blame a bowler much when your team is defending a total of 57 runs.
Well, the selectors have much to look at before selecting the team for 3rd and 4th tests. And our batsman must learn from Kevin and Cook how to attack spinners. And Dhoni should never ask for a spinning deck again because he must not forget that England too has spinners and our batsmen also have to play on the same track and they are not exceptional spin players anymore.