Who are the Mr. Dependables of Aussie batting?
681 //
11 Nov 2012, 16:49 IST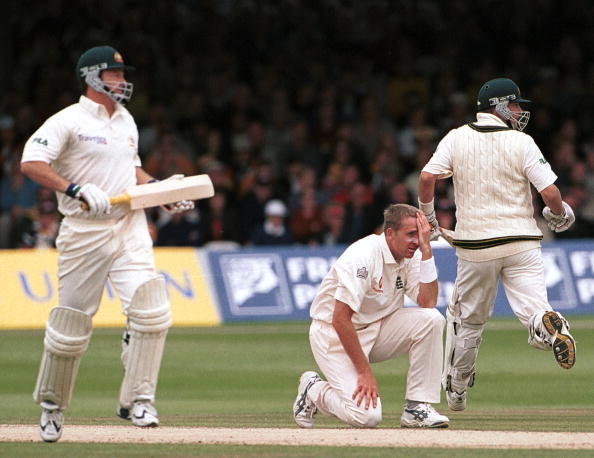 Australian teams over the years have had at least three batsmen in their side who were always dependable. By just analysing every team starting from  the 70s, there is a stream of dependable batsmen that comes to our mind and from whom an Aussie victory was always expected.
Starting from Bob Simpson, Ian Chappell, Greg Chappell, Allan Border, Dean Jones, David Boon and to the likes of Steve Waugh, Mark Waugh, Ricky Ponting, Damien Martyn, Matt Hayden, Justin Langer, Mike Hussey, Michael Clarke – the Aussies always had someone to rely on. But from the current crop, especially those who have debuted in the last 5 years for Australia, there aren't many to inspire confidence.
There is one thing being a dashing batsman like Adam Gilchrist and there is another being a dependable one like a Mike Hussey or a Ricky Ponting. But the current set of batsmen, who are recent entrants to the team, are all sort of dashers. For example David Warner, who is a regular in the side, is a "150+ innings or a getting out for a duck" guy. Then there is Shane Watson who can play either ways. If he wants to be dashing, he can, and if the situation demands him to be otherwise, he can be cautious. So basically Shane Watson is a dependable guy in the team, but the fact that he is injury prone does not augur well for himself or the team. Sooner or later, he has to make a decision whether he wants to continue in the side as a batsman or as a bowler. Bowling during matches as well as while practising takes a heavy toll on his body. The best would be to discard his bowling, because he is more valuable as a batsman since Australia now are a good bowling outfit and they require more ammunition in the batting department.
But apart from Watson, there isn't a good dependable player emerging in this Aussie lineup. There is Ed Cowan, who seems to be in the mould of Dravid. Cowan can defend the ball very well but he is still new in this side and there is ample doubt whether his current reputation can last him in the the side for the next few years. By selecting Rob Quiney, the selectors have put everyone in doubt as to whether there really is a dearth of talent in the Australian domestic circuit for good batsmen, since Quiney seems to be in the David Warner mould. One doesn't want two Warners in a single side, unless it's one of the invincible Aussie teams, and this team isn't invincible.
During the ongoing first test when South Africa were batting, the Australian commentators were repeatedly throwing encomiums about how good Quiney is because he brings so much to the plate. Their point was that he bats, bowls as well as fields very well. Were the commentators trying to justify the Aussie selectors' choice? We have heard that Aussies generally back their players to the hilt, but this backing of Rob Quiney's selection  seems to be too much, even before he has done anything substantial for the team. We need to gauge Quiney's performance in the team in the coming days and then judge him accordingly.
This Australian side is not as good, batting-wise, as their  previous invincible teams were. If one counts the dependable batsmen present in the current team, one can point at Shane Watson and Michael Clarke only, but Watson is highly injury prone. Although Ponting and Hussey are still present in the team, their amazing consistency has dropped over the years and they are no longer young. Both of them have a year or two left in them and the Australian team needs answers for their replacement. Some of the dependable choices would be Alex Doolan or an Usman Khawaja. They are stubborn, can milk the bowling and score big and they are not as old as Quiney is. It is time that the Australian selectors sit down and map the future of Australian batting than select players just by instinct.