CD Projekt RED created a masterpiece with Cyberpunk 2077. However buggy the game might have been during its initial launch, when it comes to the details of its world, Nigth City truly immerses you in its dystopian setting with neon lights and towering skyscrapers. With the release of the 2.0 update and the Phantom Liberty, Cyberpunk 2077 has become a much better game, now offering a true futuristic experience.
While some games' take on the futuristic setting might differ, each title tries to bring something new to the table. Let's take a look at some of the best futuristic games you should play if you enjoyed CD Projekt Red's latest RPG.
Note: This article is subjective and reflects the writer's opinions.
---
10 futuristic games to play if you loved Cyberpunk 2077 Phantom Liberty
1) Mirror's Edge Catalyst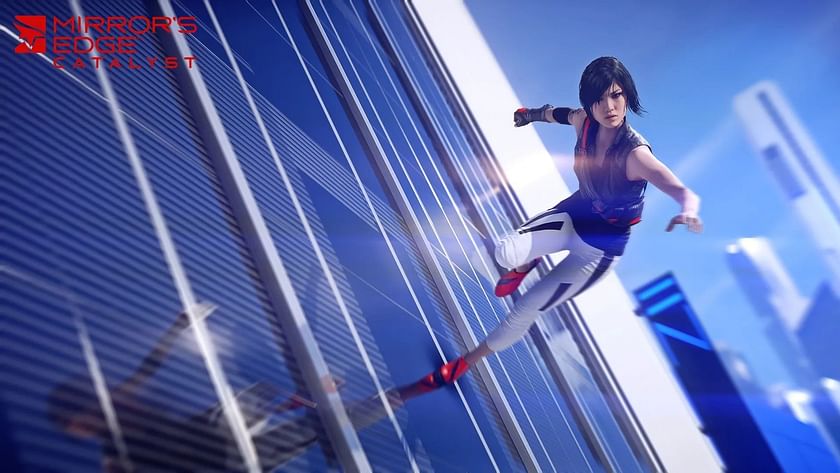 Mirror's Edge Catalyst, a sequel to Mirror's Edge, takes place in the futuristic world of Glass as you step into the shoes of Faith. The game focuses on parkour and exploration as you're tasked with taking down a major corporation that aims to control the city. Players might think of this corporation as the Arasaka corporation from Cyberpunk 2077.
The game vastly differs from Cyberpunk 2077 but introduces something fresh into the mix, focusing more on traversal and exploration.
---
2) Detroit: Become Human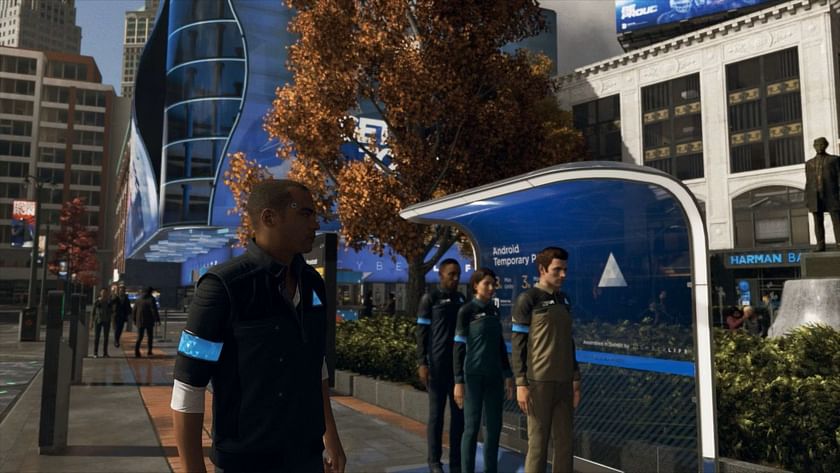 Developed by Quantic Dream, Detriot: Become Human focuses more on the plot compared to other titles on this list. The year is 2038, and technology has advanced to the point where humans and androids can hardly be distinguished from one another.
While the gameplay might be minimal, similar to that of the Telltale games, Detroit: Become Human tells an amazing story with a plot twist you won't see coming.
---
3) Cloudpunk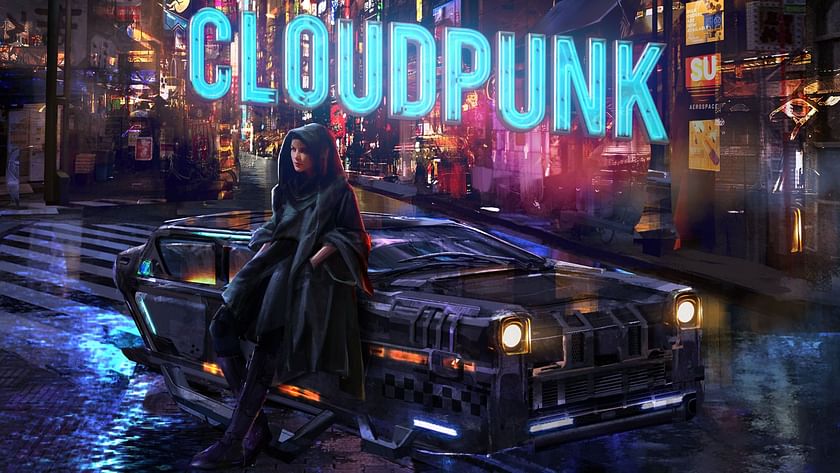 Cloudpunk is an excellent exercise in tone and aesthetics, even when the combat and customization aspects from 2077 are removed. Despite the fact that the game is more akin to a walking simulator, the environment, voice acting, and sound design are superb.
If you craved the anti-gravity vehicles from Jetsons or Blade Runner in Cyberpunk, Cloudpunk has you covered, as the game allows you to travel in a HOVA, which is an aerial vehicle. You can even take part in HOVA racing, which is truly the standout part of this game.
---
4) Disco Elysium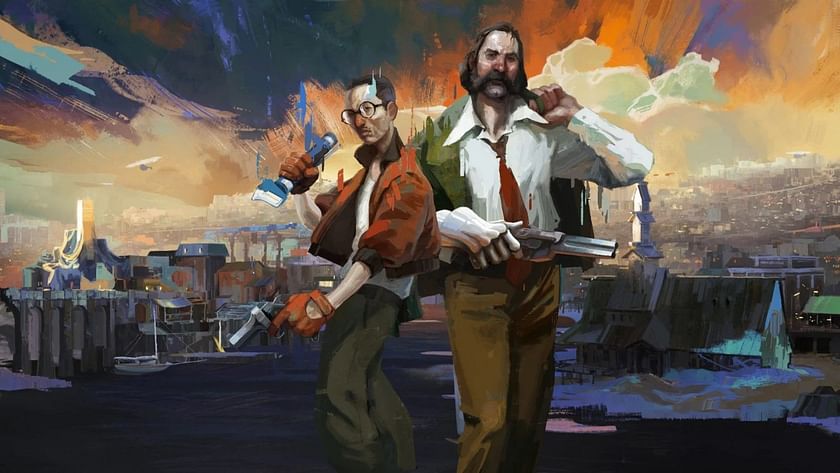 Disco Elysium is often considered one of the best sci-fi narrative-driven games, with an emphasis on storytelling and worldbuilding. You might disregard it as a simple point-and-click game from its appearance. However, Disco Elysium is more than that—much more than that.
Disco Elysium is a dialogue-heavy RPG game like Cyberpunk 2077. That said, in Disco Elysium, your actions actually have consequences, and each decision made by the player affects the story in a different way.
---
5) Citizen Sleeper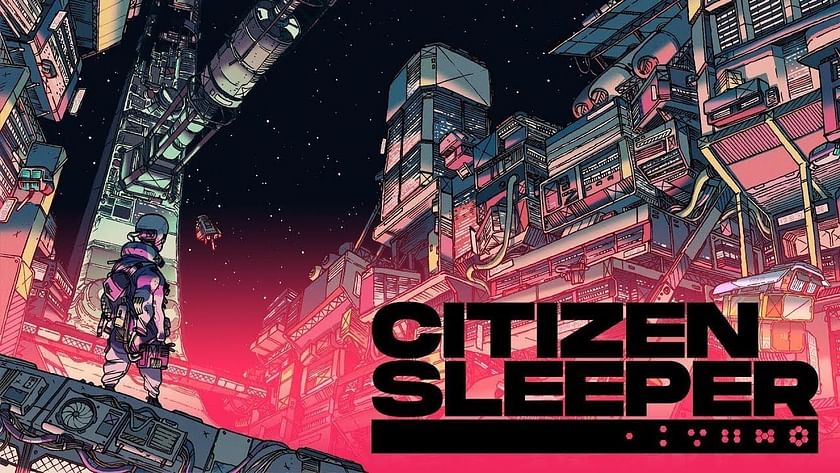 Citizen Sleeper features a totalitarian corporation that puts human minds into robots to control them. Players control "Sleeper," who has escaped this solitude and fights for freedom. The game features a lot of similar themes to those from Cyberpunk 2077. However, what stands out are the tabletop features.
The original Cyberpunk (1988), the inspiration for CD Projekt Red's game, was a tabletop game. The developers just used the game's locations and themes, leaving out the tabletop features.
On the other hand, Citizen Sleeper flips this, as players literally have to roll dice to advance in the game.
---
6) Shadowrun: Hong Kong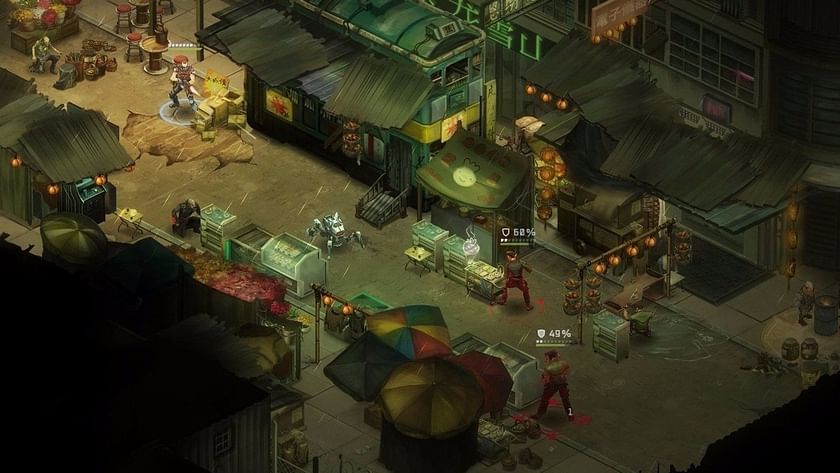 The Shadowrun series is a classic example of a cyberpunk role-playing genre. If you're interested in learning more about the roleplaying aspects of the original Cyberpunk series, look no further. Shadowrun: Hong Kong is an immensely expansive isometric role-playing game that combines magic and the mechanical megacity of Hong Kong.
The turn-based RPG, set in the year 2056, is similar to the dystopian setting of Night City, where big-time corporations run everything. The game even inspired a Netflix movie by the name of Bright.
---
7) Observer: System Redux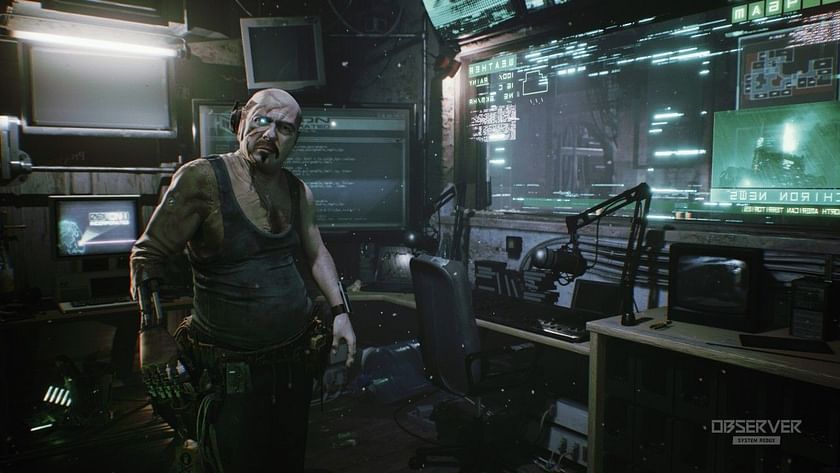 Observer: System Redux is an amazing indie detective thriller set in the year 2084. It puts you in the shoes of Daniel Lazarski, who is a neural investigator. While Cyberpunk 2077 had Keanu Reeves, Observer has the legendary actor Rutger Hauer, who played the main antagonist in the original Blade Runner movie.
Observer lets you play as a detective who delves into the memories of dead criminals to solve crimes, which is similar to Braindances in Cyberpunk 2077. Nonetheless, both are unique in their own ways.
---
8) Ghostrunner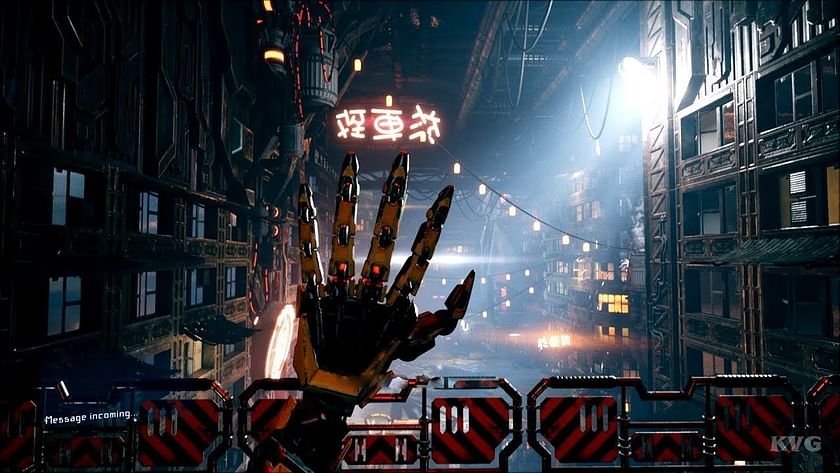 Ghostrunner was released just two months before Cyberpunk 2077, and the gameplay and visual similarities were uncanny, with only one difference. Whatever Cyberpunk 2077 did, Ghostrunner just did better. The combat felt more fluid; players complained that you can't go back to CDPR's broken mess after playing this game, as it was vastly better.
While Cyberpunk 2077 is much more narrative-driven, Ghostrunner, on the other hand, focuses more on gameplay. You can consider Ghostrunner to be a more adrenaline-rush version. With Ghostrunner 2 on the horizon, this might be a good time to play the game.
---
9) Starfield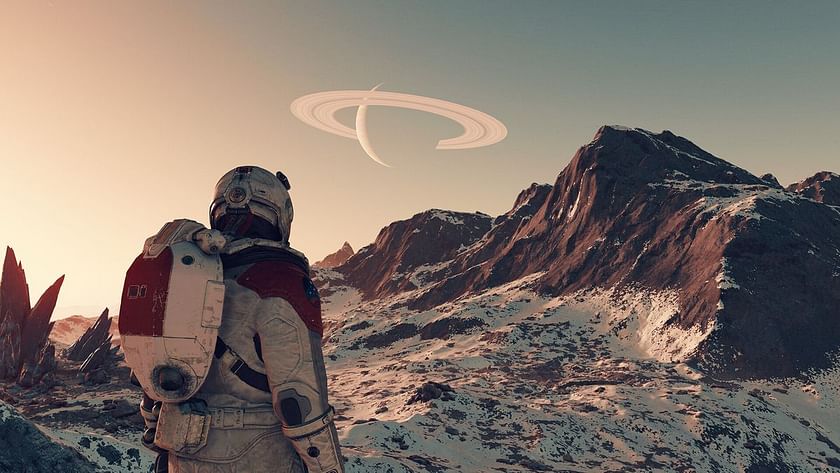 While Starfield might not be exactly like Cyberpunk, it is a futuristic RPG. The future might not be as dystopian as seen in Night City, but it has the same elements as that of Cyberpunk. You can design your character and choose the skills you want to play the game with.
While many would choose Phantom Liberty over Starfield, Bethesda's latest RPG offers something Cyberpunk only scratches the surface of: exploration. If you craved interplanetary exploration in Cyberpunk, this should be your go-to game.
---
10) Deus Ex: Mankind Divided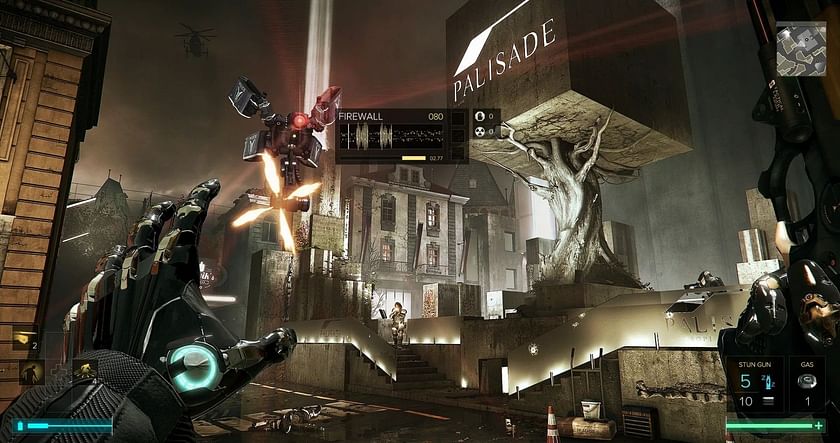 The Deus Ex series is often considered the cream of the cake when talking about the cyberpunk genre. However underrated it might be, all cyberpunk games have something to owe to Deus Ex, a series that evolves with each iteration. You step into the shoes of the cybernetically engineered agent Adam Jensen, who is similar to V in a lot of ways, the only difference being that he's cooler and better.
Set in 2029, the story takes place in a futuristic Prague, similar to Night City. The campaign in Mankind Divided might be short, but offers an engaging story with interesting gameplay mechanics that fans of Cyberpunk 2077 ought to love.
---
Key takeaway
With the recent release of Cyberpunk 2077: Phantom Liberty, it's almost as though the cyberpunk genre has been rejuvenated. While the latest expansion is worth checking out, these ten games offer some of the best narratives and gameplay you can experience once you're done with Phantom Liberty but crave more of that Night City action.
Edited by Ritoban "Veloxi" Paul