Street Fighter 6 is the latest fighting game in Capcom's long-running franchise and is one of the most awaited offerings this year. It boasts a vast roster of characters both old and new that will not only entice series veterans, but also serve as a great foundation for new players. The title also consists of the Fighting Grounds mode, which is one of the best ways to start the game.
The Fighting Grounds offer a variety of modes for players to partake in, like Training Menu, Versus, Online Battles, and more. Each of these offers a different experience and helps new players to get accustomed to the various movesets of each character.
---
Every game mode in Street Fighter 6 Fighting Grounds
1) Versus Mode
As the name implies, this mode is ideal for players who wish to face off against their friends. One can even choose to go up against CPU opponents and brush up their skills before opting for hardcore fights with their friends or other human players.
Fans can partake in 1v1 battles or engage in team-based brawls, leading to matches like eliminations or doubles.
---
2) Online Battle (Casual)
Once players get accustomed to the fighting mechanics, they can opt for competing online with other gamers from around the globe in the Online Battle's Casual mode.
This is a relaxed type where one doesn't need to worry about any impact on their in-game ranks. Players can learn to fight with real gamers and hone their skills at their own pace in this mode.
---
3) Online Battle (Ranked)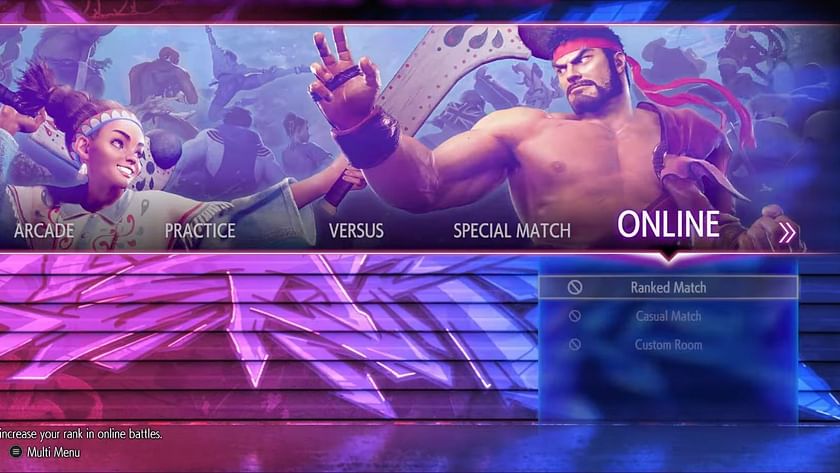 Avid fans of fighting games who wish to test their mettle against other skilled fighters in the world can delve into the Ranked mode of Online Battle. One can earn League Points (per character basis) and progress their tier to gain certain advantages.
Those inclined to know more can peruse this extensive guide explaining the ranked system and all of its aspects.
---
4) Arcade Mode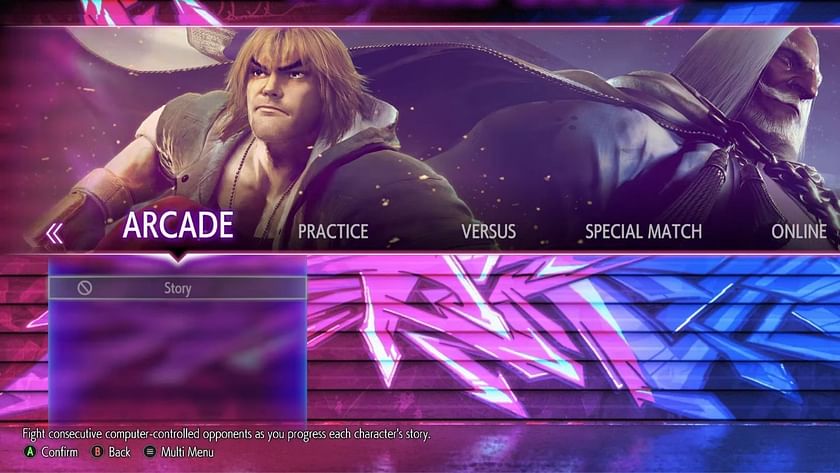 Lore enthusiasts must not miss out on Street Fighter 6's Arcade Mode as it offers a single-player experience with character backstories. One can get some story insights on all of them and also fight CPU opponents, thereby allowing them to practice at their own pace.
---
5) Extreme Battle
Extreme Battle is one of the most unique modes in Street Fighter 6 and introduces some rules or fun variations in fights. Players will face fun challenges like using a giant ball to their advantage in battles or dodging a raging bull that dashes towards them in the middle of a fight, and much more.
---
6) Training Menu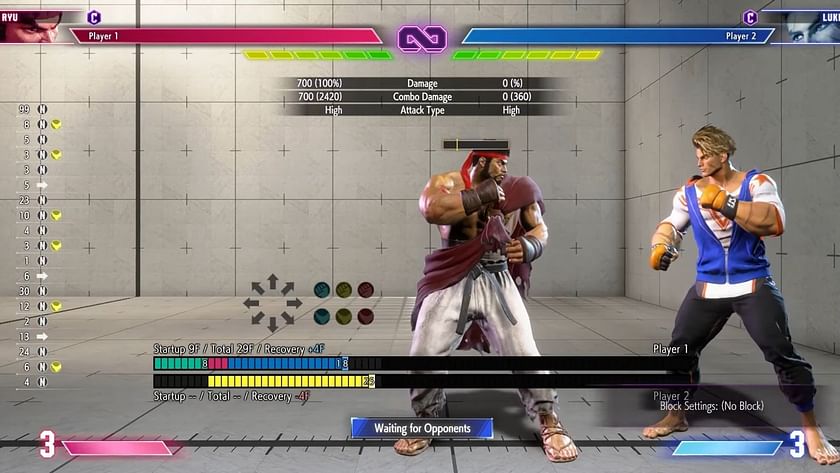 New players can spend their time in the Training Menu and try out all the fight moves to their heart's content before delving into competitive modes. One can learn all the combos and get accustomed to their favorite character at their own pace.
Furthermore, gamers will also get a chance to play in this mode while waiting to get into online matches in Street Fighter 6.
---
A great character roster, various modes, and the amazing crossplay feature make Street Fighter 6 a robust fighting game to delve into. Those on the fence regarding it can peruse Sportskeeda's in-depth review of this beloved fighting title.