Genshin Impact tier lists are fun for some players while also being educational for others. This article will highlight some recent meta changes. It is worth noting that one's perspective of the tier list is often most influenced by the characters they have and their own experimentation. Other people will inevitably have different results.
For example, this guide will focus more on C0 performances for 5-star characters, as most players won't be whales. Besides that, Baizhu and Kaveh are the most recent additions to Genshin Impact via the 3.6 update. Anybody new like Kirara won't be included here.
Note: Some aspects of this article are subjective.
---
Genshin Impact tier list of May 2023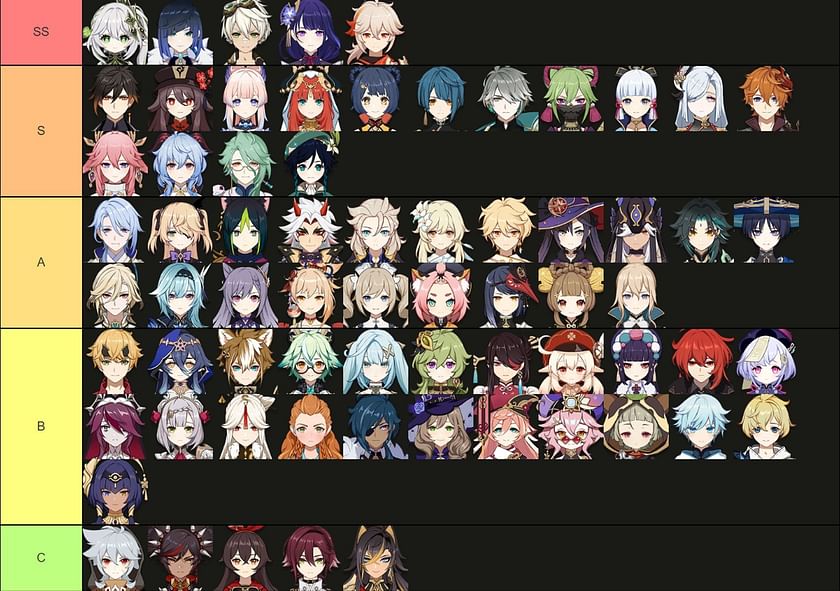 This tier list focuses on all Genshin Impact characters' roles in the current metagame. Much of the placements here are influenced by Version 3.6 Spiral Abyss sample data, so players who wish to see a more in-depth breakdown of that information can check out the hyperlink above.
Otherwise, Baizhu appears to be pretty great upon first impressions, while Kaveh is good but less so than Baizhu in comparison.
---
SS-tier
The Genshin Impact characters placed in this tier are unquestionably the best in the current metagame. They're splashable, making them easy to fit in a wide variety of team comps, making them incredibly versatile in most people's accounts. Here is a list of the best characters in the Genshin Impact:
Nahida
Yelan
Bennett
Raiden Shogun
Kazuha
Many of these characters have overwhelmingly high Usage Rates in the Spiral Abyss. For instance, Nahida has a Usage Rate of 87% in the aforementioned data set and is used on many highly popular teams.
---
S-tier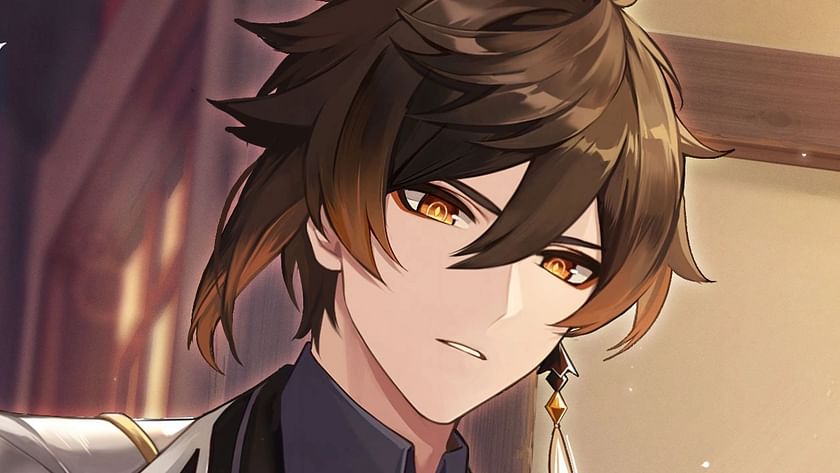 All of these characters are very good but can lack splashability, making them not as overwhelmingly useful in most cases as the ones in the SS-tier. Here is a list of some excellent Genshin Impact units:
Zhongli
Hu Tao
Kokomi
Nilou
Xiangling
Xingqiu
Alhaitham
Kuki Shinobu
Ayaka
Shenhe
Childe
Yae Miko
Ganyu
Baizhu
Venti
For example, Baizhu has amazing healing and can be useful for Dendro Elemental Reaction teams. However, his personal damage can be a bit lacking at times.
---
A-tier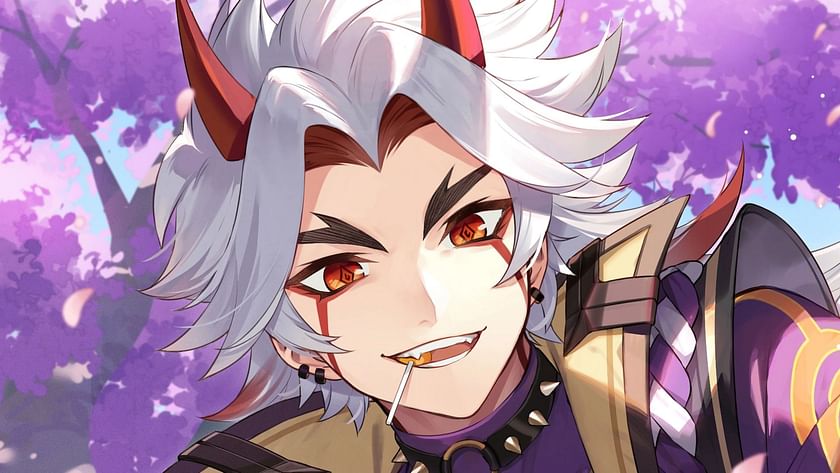 Units in A-tier tend to be very powerful in certain situations but are either outclassed by some better options in the higher tiers or are too restrictive on team-building. This May 2023 tier list includes the following characters in A-tier:
Ayato
Fischl
Tighnari
Itto
Albedo
Traveler
Mona
Cyno
Xiao
Wanderer
Kaveh
Eula
Keqing
Yoimiya
Barbara
Diona
Kujou Sara
Yaoyao
Jean
Kaveh might not do much damage on his own, but he's solid in a wide variety of team comps and has great self-sustain.
---
B-tier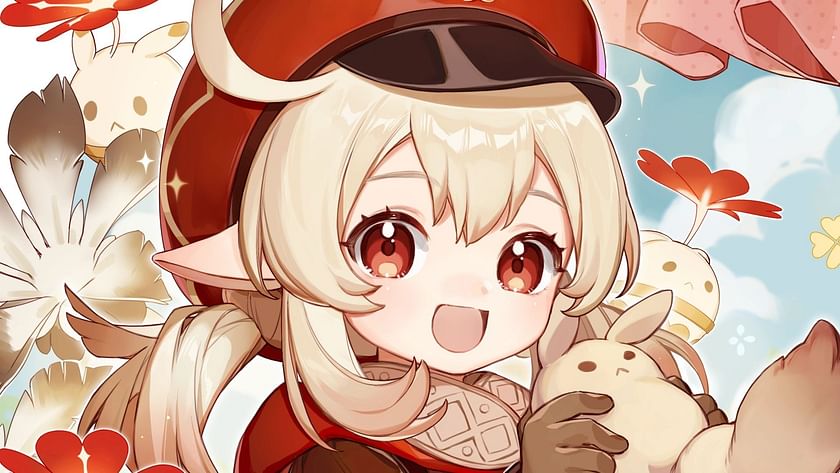 The remaining Genshin Impact characters range from okay to solid while fulfilling at least one notable niche that doesn't make them garbage:
Thoma
Layla
Gorou
Sucrose
Faruzan
Collei
Beidou
Klee
Yun Jin
Diluc
Qiqi
Rosaria
Noelle
Ningguang
Aloy
Kaeya
Lisa
Yanfei
Dora
Sayu
Chongyun
Mika
Candace
In this example, Mika is great for supporting physical DPS, but there sadly isn't much of a need for that in the current meta.
---
C-tier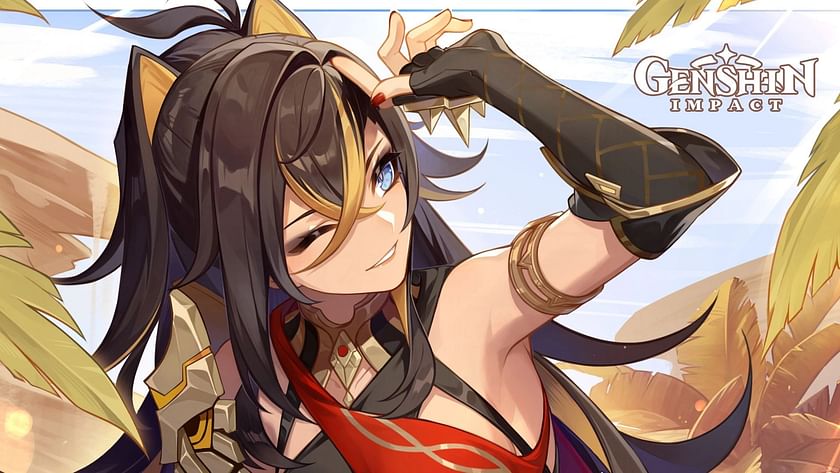 These Genshin Impact characters are horribly outclassed and would need some sort of buff to be more relevant in today's metagame:
Razor
Xinyan
Amber
Heizou
Dehya
Dehya's flaws should be well-known by now, as her damage is highly disappointing, and she doesn't really do anything particularly useful for the team comps in the game.
Poll : Do you think Nahida is the best character in Genshin Impact from a metagame perspective?
29 votes
Edited by Sijo Samuel Paul