Hogwarts Legacy is inching closer to release. It is an open-world RPG based on the beloved Harry Potter franchise. The game is raking in a lot of pre-orders despite the absence of fan-favorite characters. The story unravels in 1890, thus leaving no room for major personalities like Voldemort or Dumbledore. Fans can, however, create their own character in Hogwarts Legacy.
Players can use the character creator and choose from preset faces. Hogwarts Legacy also allows fans to add glasses, scars, and markings, and switch hairstyles. One can change the face shape and choose the desired skin color. Players can spend hours perfecting their looks.
---
Hogwarts Legacy character customization details
Hogwarts Legacy gives you various options to tweak your character's appearance. You can customize it in terms of Presets, Facewear, Hairstyles, Complexions, Eyes, and Voice tones. You can also make your own Harry Potter doppelganger and give him round-framed glasses.
You can choose to be male or female. There are a bunch of preset faces to start with. Once you select one, you can change the face shape. This offers more fine-tuned options that alter the look of your character. There is a skin color slider below the face shape selector. You can even add glasses from the bottommost area of the section.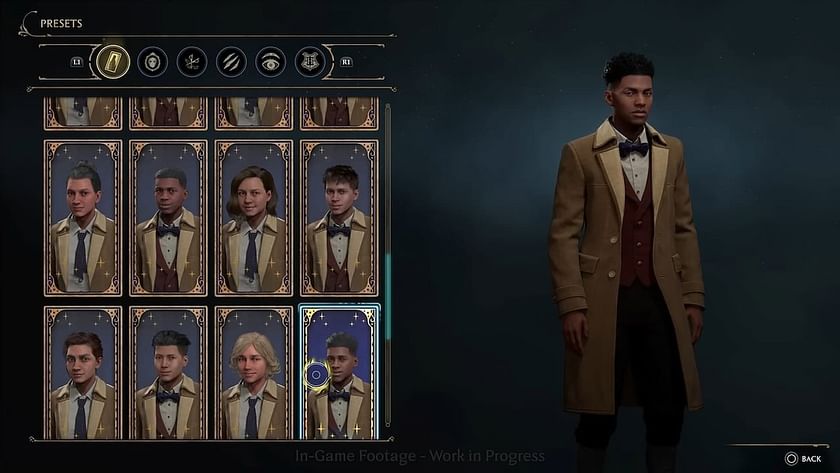 The next part is the hairstyles tab. You are free to choose from various hairstyles ranging from small hair to neatly side-parted looks. Above this tab is the hair color slider. Select whichever one you fancy. The colors aren't too whacky, and they all look decent on any character.
You can proceed to add scars and markings from the complexions tab. It also includes a separate slider to add freckles or moles to your avatar; however, there is no infamous Harry Potter scar to choose from.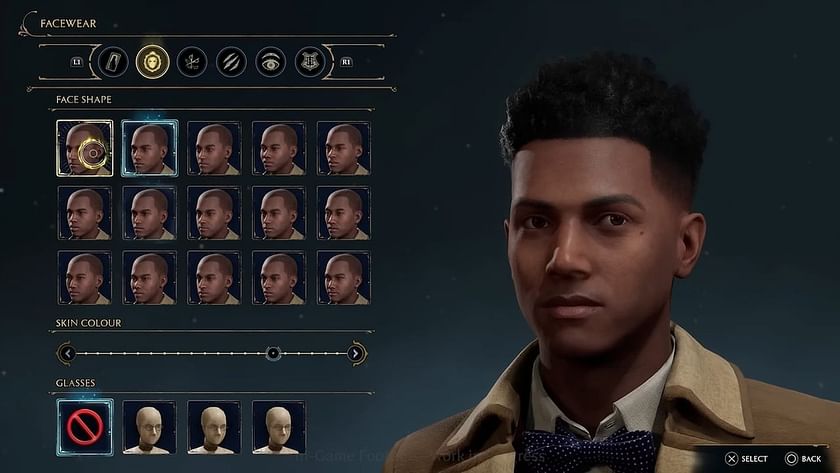 Hogwarts Legacy also includes a provision to alter eyes. Here, you can change your character's eye colors. The alterations in colors are subtle yet noticeable. You can go on to change the eyebrow colors if you wish.
Once you are done playing around with the above aspects, you are ready to finalize your character. In this section, you can select a masculine or feminine tone of voice.
There are no restrictions on selecting a male voice for a female body type and vice versa. You are thus given freedom of choice. There is a slider to alter the pitch that adds subtle variations to the default option.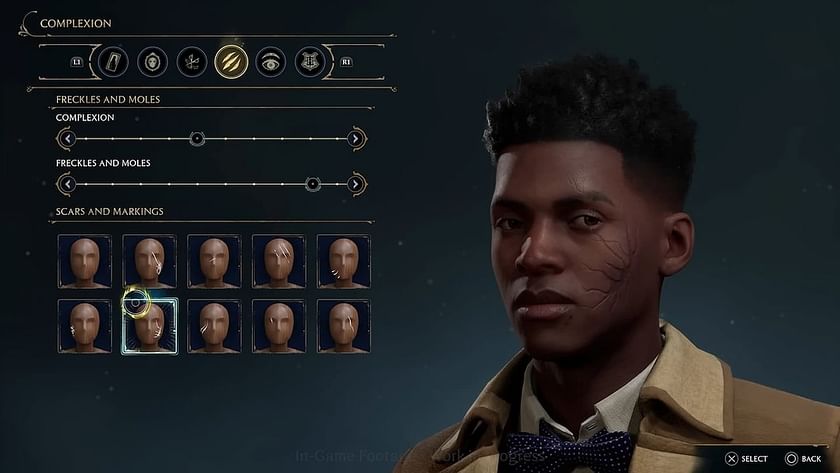 Hogwarts Legacy presents four difficulty options: Story, Easy, Normal, and Hard. You can pick story or easy mode to experience the narrative without worrying about combat. Normal gives a balanced challenge, while Hard increases it considerably.
You can go ahead and name your character and give it a first and last name. The final option in this section is to choose between being a wizard or a witch.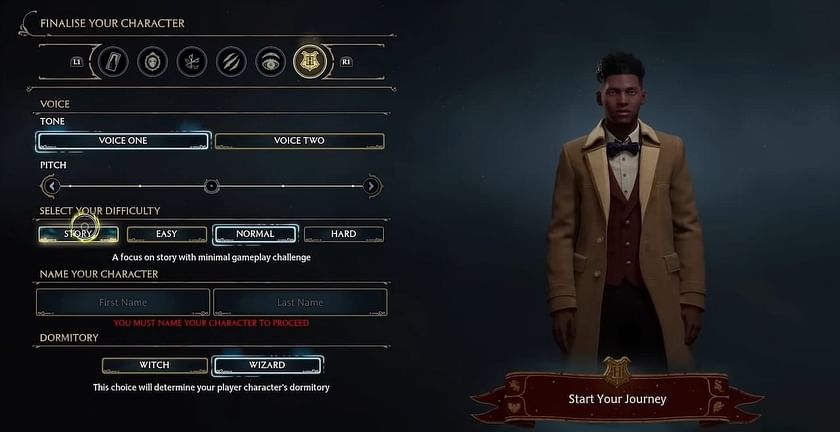 ---
Hogwarts Legacy is a much deeper title than any previous video game adaptation of the Harry Potter franchise. The game boasts many magical beasts that can be tamed, and some can even be used as mounts to traverse the open world. One can even explore areas like the Forbidden Forest, which is home to creepy creatures.
Hogwarts Legacy arrives on PlayStation 5, Xbox Series X/S, and PC on February 10, 2023. Last-gen console users will have to wait until April 4, 2023. Nintendo Switch owners have testing times ahead as the game releases on July 25, 2023. The silver lining amidst this is that the game can be experienced by Potterheads and RPG aficionados on all platforms.
Edited by Anirudh Padmanabhan