Honkai Star Rail's next big update will be released in a few days, introducing new characters and events. Players worldwide have eagerly awaited a new addition to HoYoverse's new Gacha title since the main story arc wrapped up in the current update's first phase.
The upcoming v1.1 in Honkai Star Rail will be released on June 7, 2023, at 11 am UTC +8. Players can enter the official servers once HoYoverse is done with its maintenance and downtime.
Based on the company's previous installments, everyone can expect compensation for downtime and pre-installation features across all platforms. The following article will provide a clearer idea of the release time for all major regions and every upcoming content with the v1.1 update.
---
When will the Honkai Star Rail 1.1 banners be released?
Honkai Star Rail 1.1 is scheduled for release on June 7, 2023, alongside the Silver Wolf banner. Players can expect Dan Heng, Asta, and Serval to be rated up alongside the new Quantum Nihility character, as the banner can be expected to run for approximately 21 days, until June 28.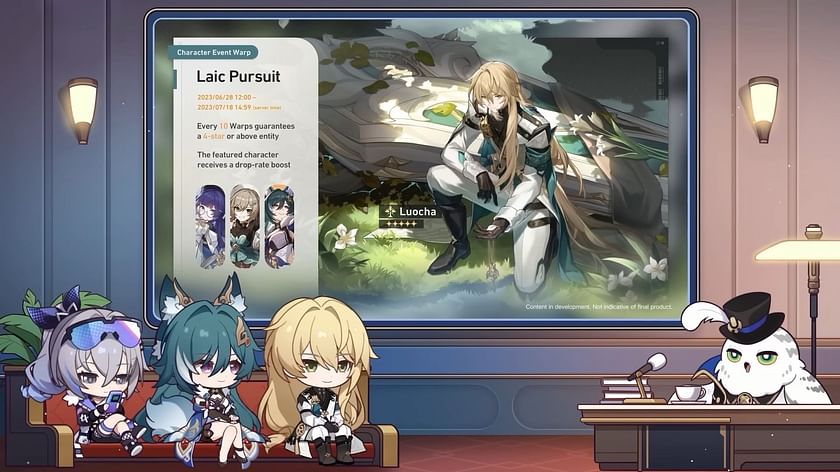 In the second phase, Luocha will arrive in a separate banner immediately after Silver Wolf's run ends. This new Imaginary Abundance unit can be expected in the second phase alongside another new character, Yukong. Other 4-star characters will be Pela and Qinque, who will stay until July 18, 2023.
---
When will the Honkai Star Rail v1.1 update be released in all major regions?
The following list contains all the release times for Honkai Star Rail v1.1 in major regions:
India: 8:30 am (June 7)
Philippines: 11:00 am (June 7)
China: 11:00 am (June 7)
UK: 4:00 am (June 7)
Japan: 12:00 pm (June 7)
Korea: 12:00 pm (June 7)
The following countdown should help players calculate the exact time of release based on their region:
As mentioned, everyone can expect a long downtime of the official servers, as HoYoverse is known to take down their servers before a major launch. However, each player will most likely be compensated with Stellar Jades after the servers return.
---
What to expect from Honkai Star Rail 1.1?
Aside from all the new characters and 4-star reruns, the community seems excited about the chat system.
While players could chat with in-game characters before, the upcoming implementation will allow them to interact with friends or strangers. Version 1.1 also has a lot of events in store, including the following:
Garden of Plenty: Challenging Calyx (Golden) and Calyx (Crimson) will grant double rewards.
Stellar Flare: Stellar Jades, Relic Remains, and Self-Modeling Resin as drops.
Planar Fissure: Challenging the Simulated Universe will drop double Planar Ornaments as rewards.
Lab Assistants in Position: Stellar Jades and other ascension materials as drops.
Everwinter City Museum: Stellar Jades, Tracks of Destiny, Self-Modeling Resin, and more as drops.
Starhunt Game: Stellar Jade, Tracks of Destiny, a 4-star Nihility Light Cone for Silver Wolf, and more as drops.
Players can find additional details on each event by going to this link.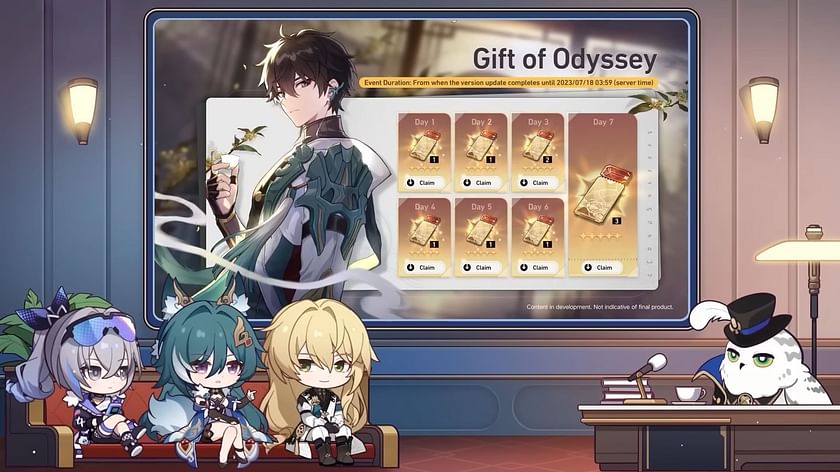 Characters such as Silver Wolf, Bailu, Yanqing, and Luocha will interact with the Trailblazers within their separate companion questlines. Lastly, HoYoverse will provide 10 free Special Star Rail Pass via a log-in event which will be held across seven days.