Being one of the only three healer characters in Honkai Star Rail, the importance of Bailu in any team composition is unmatched. Although patch 1.1 did introduce Luocha as a new healer in the game, many players still prefer Bailu, due to familiarity and her ludicrous healing powers.
Bailu's abilities allow her to do some absurd things that can significantly increase everyone's survivability in the endgame. Wielding the electro element, she is associated with Abundance Path, which excels in healing party members and keeping them alive.
While Bailu was introduced within the main story arc for a brief moment, her impact as a playable character goes a long way into the depth of the endgame. The following article lists all the best Light Cones and Relics to have for her for maximum outgoing healing.
---
What is the best healer build for Bailu in Honkai Star Rail
1) Skills and Traces to prioritize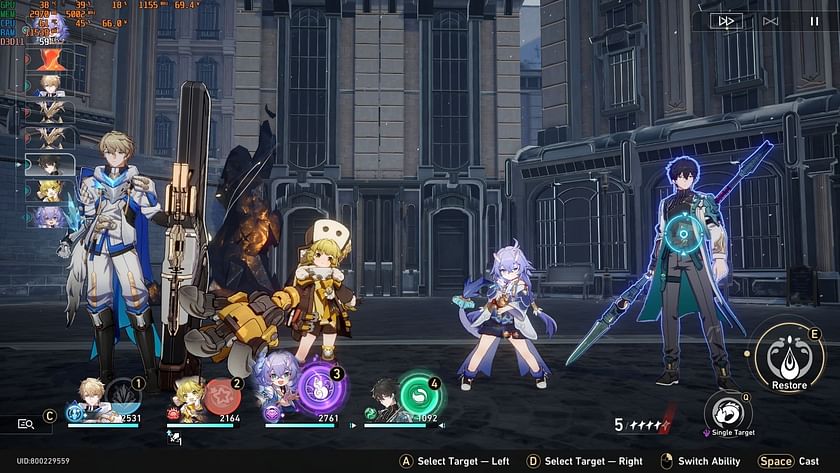 Before heading to the specifics of Bailu's skill and burst, you should note that the core of her kit involves regenerating health and reviving a fallen ally. Hence, similar to Natasha, her outgoing healing scales off her max HP as well. Her skill, Singing among Clouds, focuses on healing a single ally at first, then any two allies at random.
Bailu's ult, Felicitous Thunderleap, applies a special buff on allies called Invigoration. Characters can have this buff for two turns, healing them after getting hit by an enemy. This skill can also provide healing to all allies simultaneously while applying the buff on them.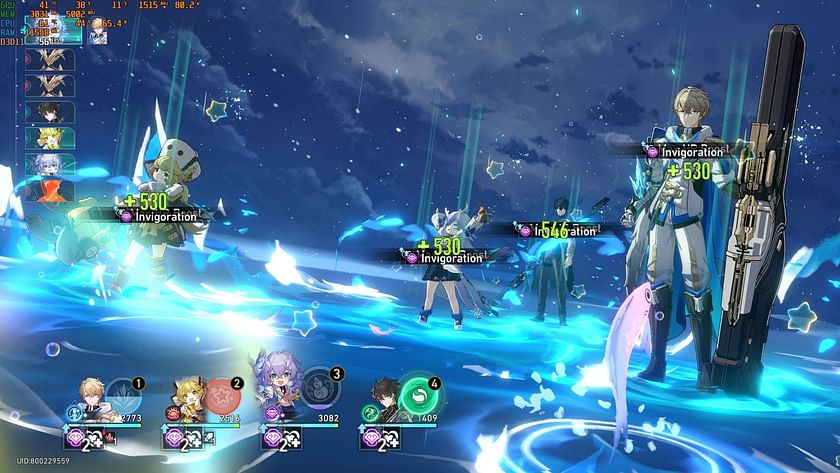 Additionally, it should be noted that any character that dies with the Invigoration buff can be revived by Bailu. However, this attack can be triggered once per fight. Having Invigoration and dying for the second time won't lead her to revive again. Regarding Traces, anything tied to HP and Effect Res should be prioritized.
---
2) Light Cones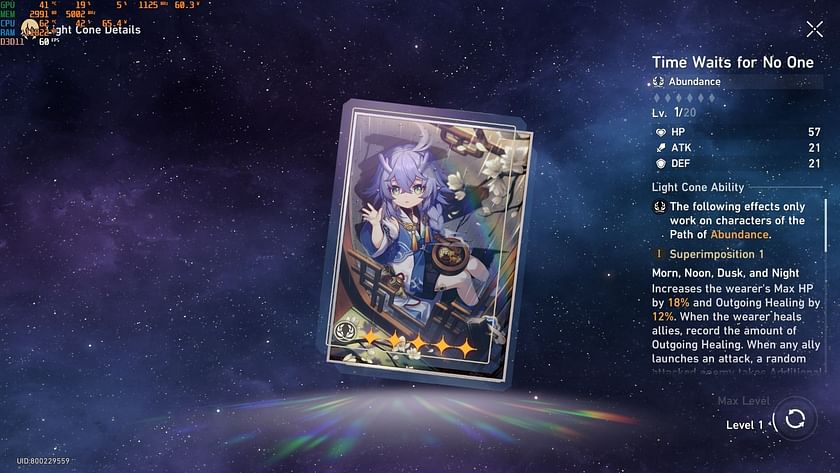 The best 5-star Light Cone for Bailu should be the Time Waits for No One, which increases the wearer's HP and outgoing healing. Additionally, once an ally attacks an enemy, a random opposing combatant will receive damage based on the outgoing healing value.
This particular Light Cone is completely free to acquire, as it is for sale within the Starlight Exchange shop in exchange for 600 Undying Starlight. Other Light Cones include the Post-OP Conversation, which can increase Bailu's energy regeneration for maximum ultimate uptime, and outgoing healing upon casting an ultimate.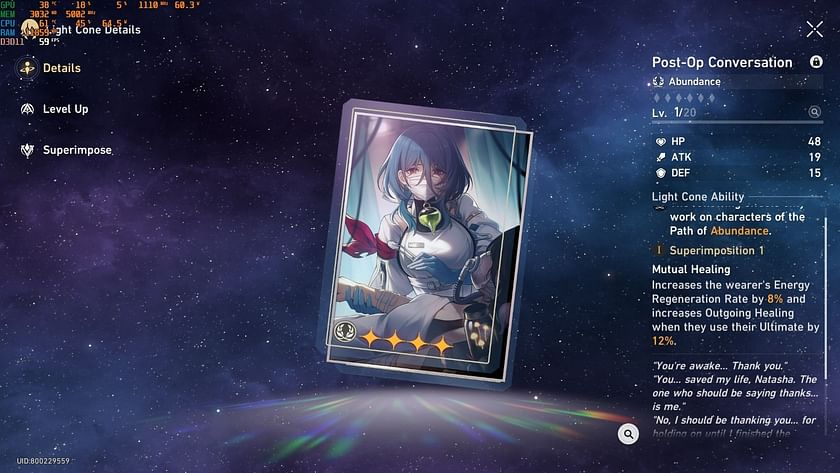 However, this particular Light Cone is available only via a Gacha banner. For a more accessible 4-star, the Quid Pro Quo is a decent choice, as it can be purchased from the Forgotten Halls shop in exchange for 200 Lucent Afterglow.
---
3) Relics and Planar Ornaments
The 4-set "Passerby of the Wandering Cloud" can increase Bailu's outgoing healing and regenerates one skill point at the start of the battle. This Relic set piece can be farmed from the Cavern of Corrosion: Path of Drifting, located within the Corridors of Fading Echoes.
For Planar Ornaments, the "Fleet of Ageless" is recommended for an increase in max HP and ATK once the wearer's SPD reaches 120 or higher.