Jing Yuan is one of the newest characters in the diverse roster of Honkai Star Rail. Currently, he is serving at XIanzhou Loufu and is the Commander and General of the Cloud Knights of that place. Now that the Stellaron Hunter and other foreign forces have invaded his land, players will see a lot of this character in future updates.
However, the playable version of Jing Yuan has been made accessible to everyone, and players can utilize him in all of his in-game forms. Jing Yuan is associated with the Erudition Path and excels in dealing massive numbers of damage to enemies in his AoE. He also wields the Lightning damage, making him usable in specific scenarios, if not all.
This article will list the best Light Cones, Relics, and Traces to prioritize while building Jing Yuan for Honkai Star Rail's endgame.
Disclaimer: This article is subjective and relies solely on the writer's opinion.
---
What are the best Light Cones, Relics, and Traces for Jing Yuan in Honkai Star Rail
1) Skills and Traces
While HoYoverse did give players a complete overview of Jing Yuan's abilities, it is wise to go over them in detail before choosing the correct gear pieces for his build. As mentioned earlier, Jing Yuan is an AoE DPS, as he is associated with the Erudition Path. Hence, most of his skills scale off his total ATK.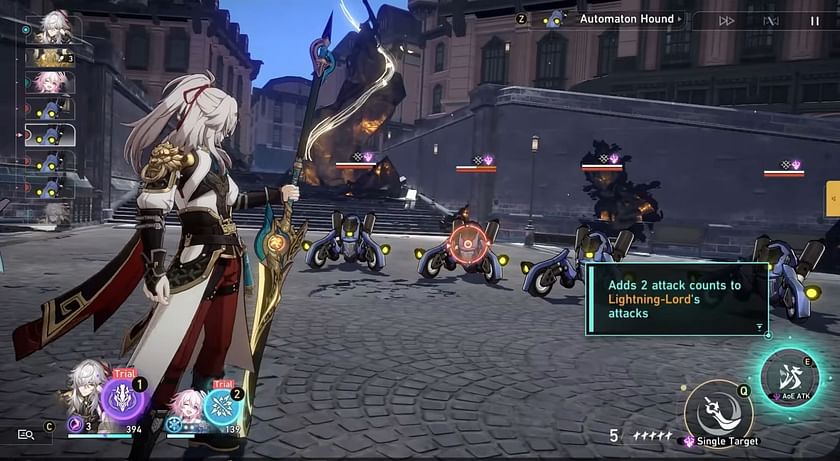 In Honkai Star Rail, Jing Yuan's normal attack performs in a similar way to any other characters; and his damage can be scaled based on the ATK stat. However, each ability, be it his normal attack, skill, or ultimate, is tied to his passive talent, which can summon a huge Lightning avatar to deal follow-up damage.
To summarize, Jing Yuan's passive talent has everything to do with his follow-up attacks. The "Lightning Lord," as Jing Yuan likes to call it, can be summoned multiple times into battle, dealing damage to enemies in an area. Additionally, with the increase of hits per action, Lightning Lord's SPD will increase as well.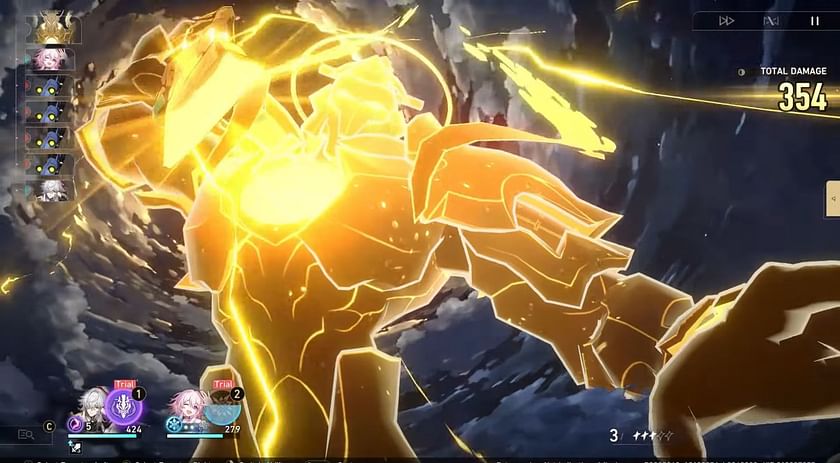 As for Lightning Lord's hits, Jing Yuan's skill "Rifting Zenith" increases the number of hits from the follow-up attack by two. Lastly, his ultimate ability can deal Lightning damage to enemies and increase Lightning Lord's hits by an extra three for the next turn. Hence, stacking skill, ultimate, and technique, the Lightning Lord can deal multiple hits per action simultaneously.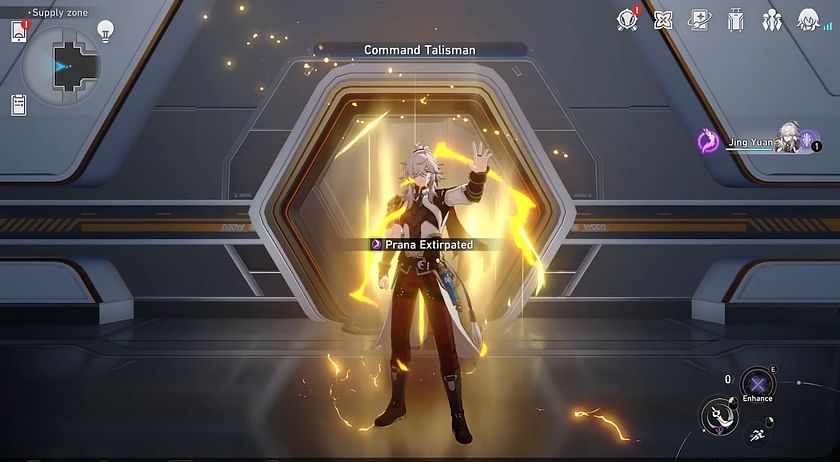 Jing Yuan's Traces include Crit Rate and ATK, which needs to be prioritized by players in the initial stages of building him.
---
2) Light Cones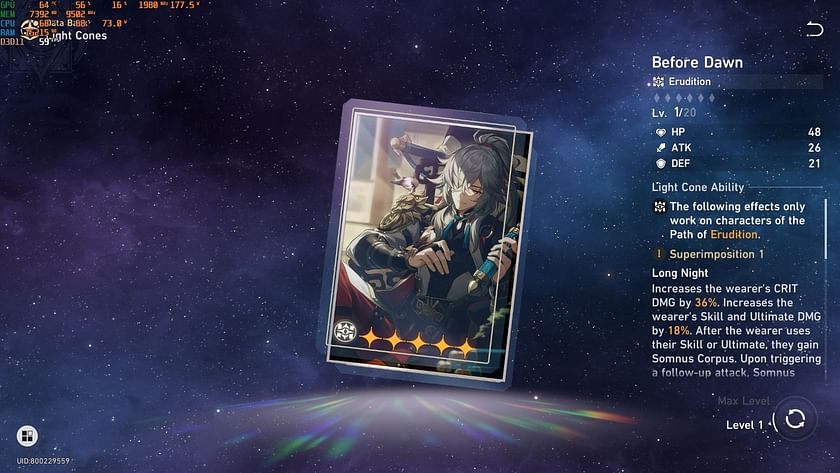 The best Light Cone for Jing Yuan will be featured alongside his banner, called "Before Dawn." It can increase the wearer's crit, skill, and ultimate damage while granting a unique buff. This buff will be consumed upon casting a skill or ultimate, further increasing the follow-up attack damage of the wearer.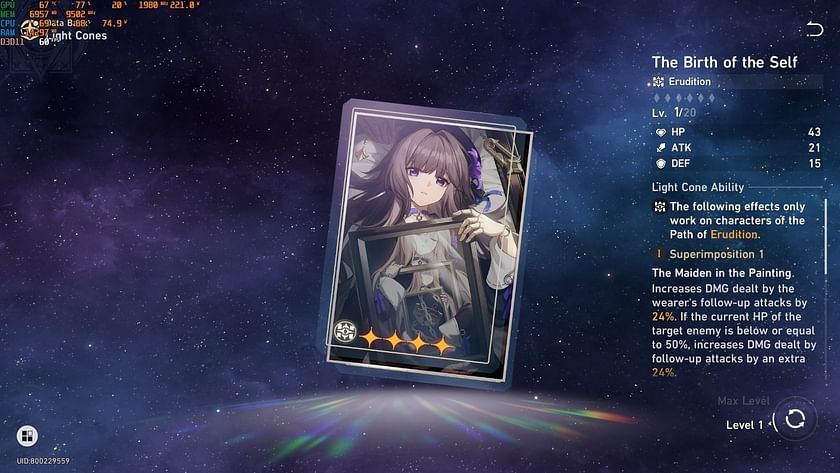 The Night on the Milky Way 5-star Light Cone is a great F2P option as well, increasing the wearer's attack based on the number of enemies present on the field.
Lastly, the Birth of the Self is a viable 4-star option, which increases follow-up attacks of the wearer based on the enemy's HP. Additional damage can be stacked if enemies have 50% or lower health.
---
3) Relics
The "Band of the Sizzling Thunder" 4-set Relic is the best option for Jing Yuan currently. Its Cavern can be located within the Cloudford tileset of Xianzhou Loufu.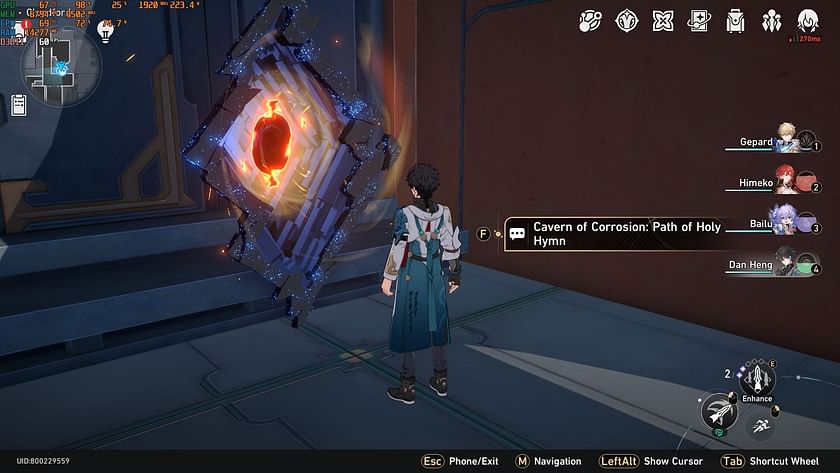 For Planar Ornaments, the Space Sealing Station will be the best choice during the early stages, as it is farmable from Simulated Universe's World 3. However, as players reach the endgame, the Celestial Differentiator will be a great option, as it can drop from Simulated Universe World 5.
The former set piece can grant the wearer with ATK stat, while the latter can grant both crit rate and damage.
Edited by Soumyadeep Banerjee