Sons of the Forest is the hottest new survival horror title from developers Endnight Games and publishers Newnight, set as a sequel to 2014's The Forest. This PC-exclusive title has been smashing through records recently and has a lot for players to do in its vast and dangerous open world.
The game supports cooperative multiplayer, with up to eight players online. Naturally, this allows for the perfect addition of a trading system between comrades. This guide will detail everything you need to know about it, from the trading process to its pitfalls and current items for trade.
Note: Gameplay spoilers for Sons of the Forest will follow. Viewer discretion is advised.
---
Trading items with friends in Sons of the Forest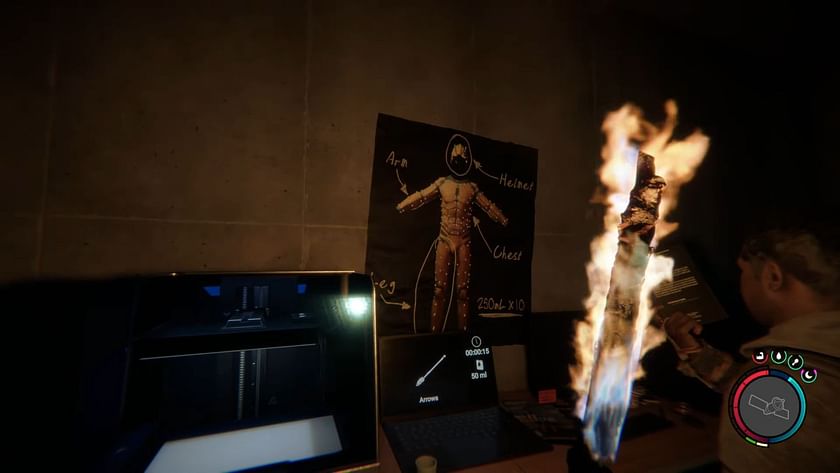 Curious players can refer to the following steps to trade various in-game items, provided they are in a co-op session:
1. Load into the game and enter a co-op session, preferably with friends or non-random players.
2. Walk up to the player you wish to trade with and come face-to-face with them.
3. A button prompt (E) will show on the screen. Press it to open up the trade inventory menu, this action must be performed simultaneously by both players.
4. Now, holding open your backpack, donate whatever items you wish to send off to the other player. Use the mouse and button prompts to choose and finalize.
5. The other player can also gift you items similarly.
6. Exit the interaction when the trade is complete to return to the game.
It should be kept in mind, however, that trading in the game is not an equivalent barter. The donations are made out of pure goodwill, and it is not upon the receiving party's obligation to send you another item in exchange. For this reason, players should play with trusted allies or friends when trading items.
Additionally, trading is an essential mechanic in the game, as players will be forced to help each other in need, either for medicine or basic supplies.
---
Which items can be traded in Sons of the Forest?
While most items can be traded for in Sons of the Forest, a small selection of items, such as the 3D printer, is locked out of trading for obvious reasons. The tradeable items include,
Most consumables, such as food resources and fuel.
Medical supplies.
This list will be updated when more information about the extent of these tradeable items is known. As of the time of writing of this article, it has been confirmed that items such as weaponry and coins are not up for an exchange.
---
What is Sons of the Forest?
Sons of the Forest is a survival horror video game built around a large open-world map. Players venture into a seemingly remote forest location to retrieve a missing billionaire. However, it soon becomes apparent that the island is infested with death traps and mutated cannibals that the player must either kill or avoid to survive.
The game focuses on exploration, combat, and survival with various crafting mechanics allowing for a single-player and multiplayer experience.
The title was released on February 23 exclusively for the PC in Early Access.