Street Fighter 6 is live, and with it comes a comprehensive roster of World Warriors to play as. This tier list will no doubt change as updates come to Capcom's latest fighting game. However, if a character shows up lower on this tier list than you think they should be, remember this is the writer's opinion. It's also worth pointing out that just because a character is low-tier to some, that doesn't mean they should be avoided at all costs.
Lower-tier characters require more work - whether that means practice or they simply have a one-dimensional gameplay style. While this will change in the future, here is the current Street Fighter 6 tier list.
---
1) S-Tier characters in Street Fighter 6
S-Tier characters are the best of the best in the game. Their movesets are robust and can likely deliver incredible amounts of damage. Many of these characters have plenty of options. Thankfully, it feels like Capcom has created a pretty solid cast.
---
A) Zangief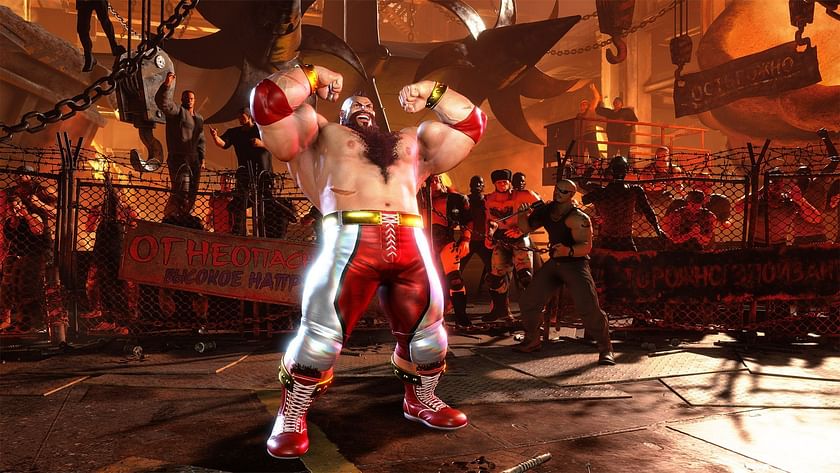 It makes me sad to say this, but Zangief is one of the best characters in the game right now. His command grabs do overwhelming damage, and getting in on someone and punishing them is easy. Zangief has a suplex for you, whether in the air or on the ground.
---
B) Manon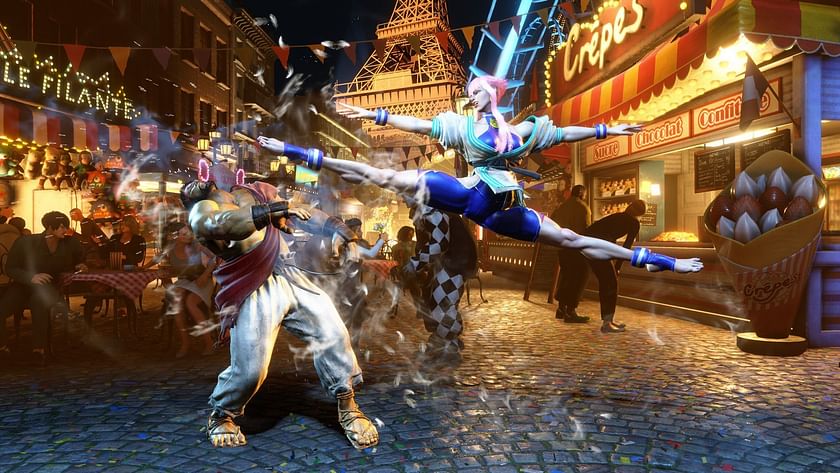 In general, the grapplers in SF6 are excellent, and Manon's no exception. She's not perfect (long recovery time), but her damage is intense and easy to pick up. Her throws and screen coverage remind me greatly of another French character - Abel.
---
C) Ken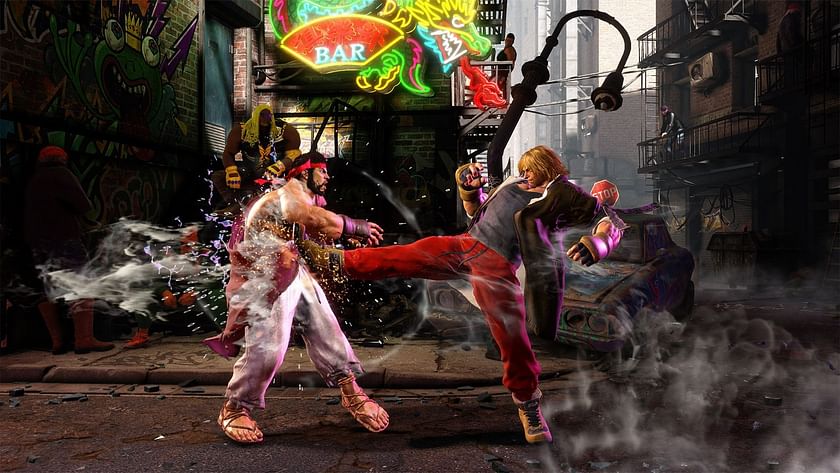 Then comes Ken, who pins people in the corner and hammers them with tons of damage. He's famous for a reason. He still can run in and mix people up with a flurry of kicks before popping them with a powerful, fiery Shoryuken. He can carry people across the screen and, in no time, claim victory.
---
D) Guile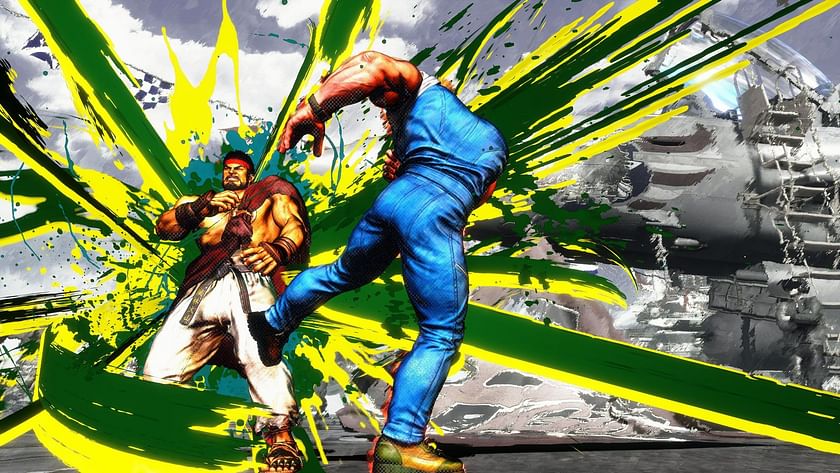 Guile's greatest strength is that he always keeps the opponent guessing. He's capable of mixing things up in close range or standing back and casually chucking Sonic Booms to force you to come to his range. By the time you get close to him, it's too late.
Players of any skill level can find something to love about this character in Street Fighter 6. Beginners can start with him to learn charge characters, but players who master his "Perfect" mechanic can deal more damage in a hurry.
---
E) Kimberly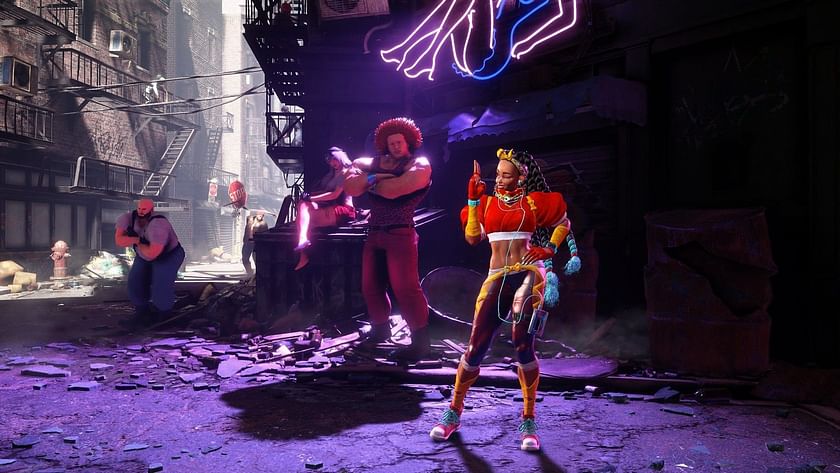 Do you love Guy from Street Fighter Alpha/Final Fight but somehow wish he was cooler? That's Kimberly! A newcomer to the franchise, she's already off to an excellent start.
She has incredible vortex potential. If you get trapped in a corner by her, the match is, by all means, out of your hands. Some think her paint cans are a bit gimmicky, and that's fair. As the months roll on, people might figure out how to deal with her, and she could drop. For now, she's S-tier.
---
2) A-tier characters in Street Fighter 6
Generally speaking, A-tier characters are excellent and well-rounded. They have strong damage potential and good movesets but don't stand up to the S-tier World Warriors.
---
A) Juri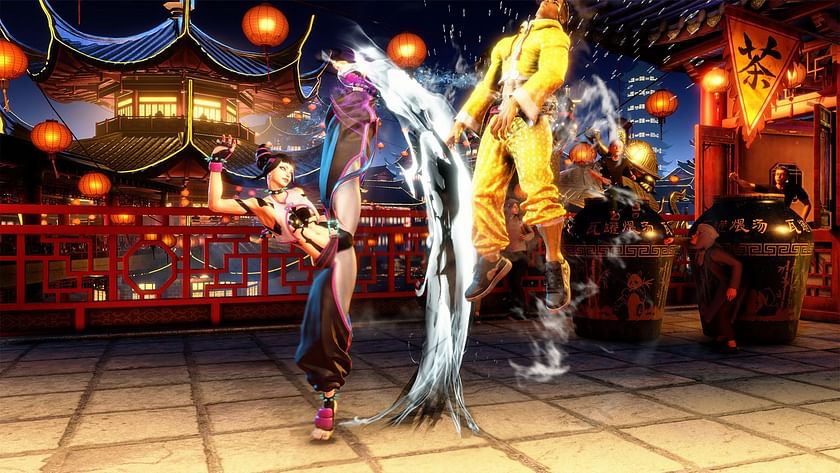 Just because Juri isn't S-Tier, don't underestimate her. The barefoot Taekwondo expert has devastating kicks and plenty of reach with her low-flying projectiles. It's no great task for Juri to start pushing people into the corner with her combos and reducing someone's health bar to nothing.
---
B) Marisa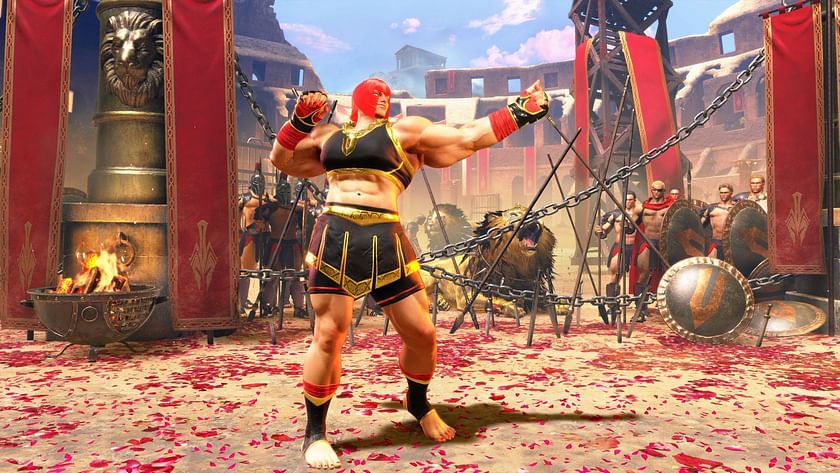 Marisa is one of the characters I'm most interested in playing. Imposing and powerful, her charged hits have captured people's attention. She's got reach, damage, and combo potential. She's no Zangief but inching her way to the top. I can see Marisa hitting S-Tier in just a few months of gameplay.
---
C) Cammy
Everyone's favorite Killer Bee, Cammy, resembles her previous incarnations. Her incredible range on strikes and kicks, thanks to her Cannon Drill and similar moves, makes her a constant threat. However, she has a much greater range than in SF4 and SF5, making her arguably a much better character. Cammy is undoubtedly an asset to any player's roster of playable characters.
---
D) Chun-Li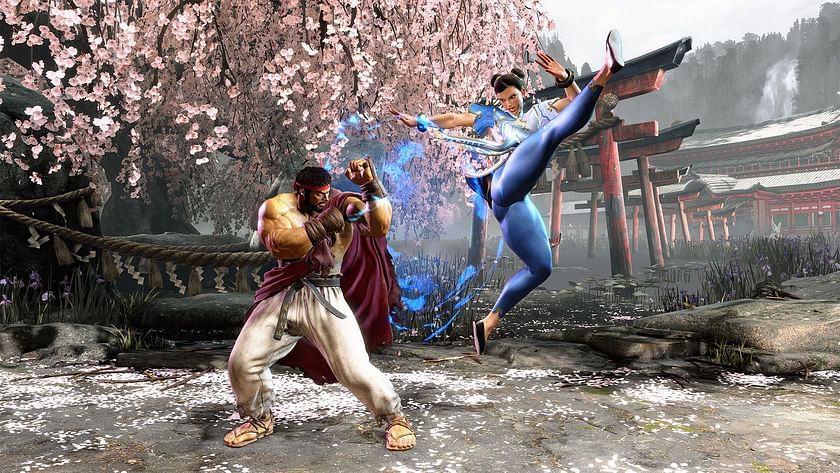 Honestly, I was torn on Chun-Li in SF6. Maybe she's closer to B-Tier than A-Tier, but I stand by the decision right now. However, if she were easier to play, I could see her rising above A-Tier. Chun-Li has awesome kicks and screen control but requires intense mastery of her moveset to go far with her. For the player who loves precision and showing off a true mastery of the game, she's not a wrong choice.
---
E) JP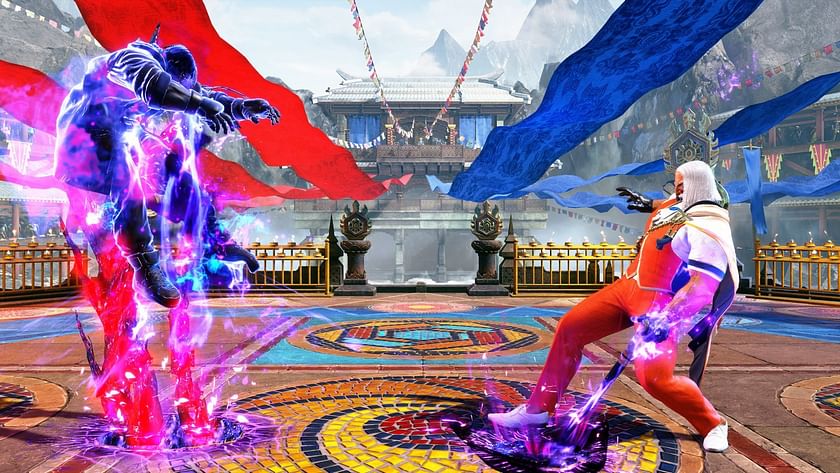 Is JP this game's M. Bison/Dictator? It sure feels like it. He's slow, deliberate, and sinister. His grabs are strong, and his reach is insane, but he makes up for this by being a complex character to master. JP is incredibly tricky to deal with but has excellent potential and belongs in A-Tier.
---
B-Tier characters in Street Fighter 6
B-Tier characters are mediocre - not terrible, but not great. They're not bad choices but require more effort than the "better" characters. It might be an issue with their moveset, or perhaps they are just too much of a gimmick character.
---
A) Ryu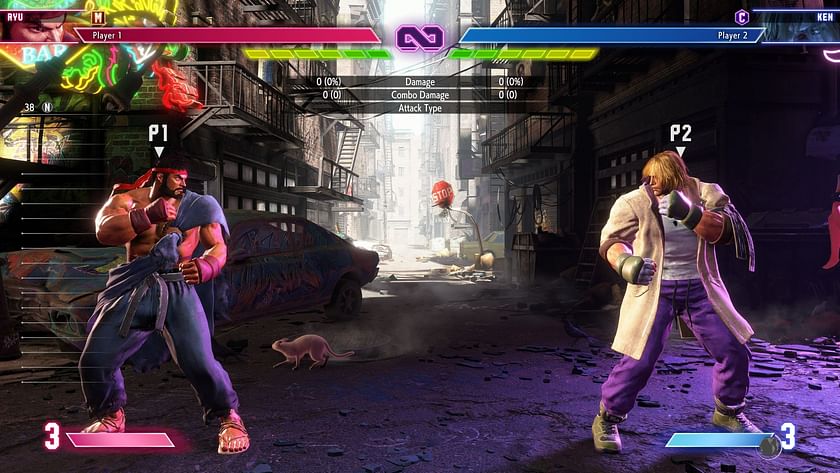 Good ol' reliable Ryu. He's just "good." Ryu is the character I focused most of my time on. When I can't figure out what to do, I pick Ryu. He has solid combos, moves that can hit any range on screen, and a solid fundamental base of normals. If you master his skills, he can be a satisfying main character.
---
B) E. Honda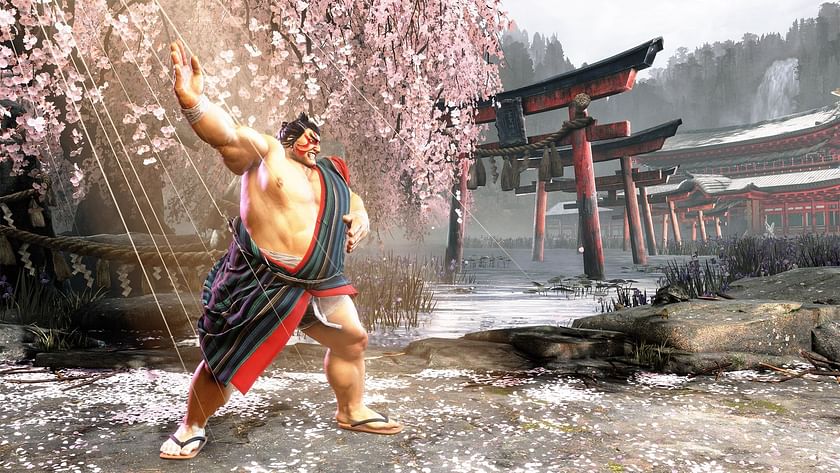 I won't lie - I got utterly battered by one or two Honda players in the review time with Capcom's latest fighter. He's one of my most challenging match-ups in the franchise. His normals are incredible, and he has tremendous damage potential. However, his recovery time is terrible. If you can predict what a Honda player will do, they are quickly punished and beaten.
---
C) Luke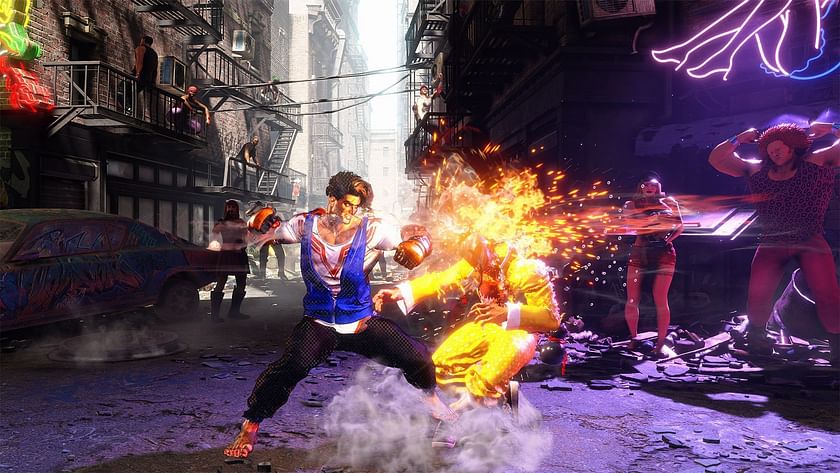 I think Luke sits in this position for the same reason Ryu does. Capcom is trying to make Luke the new face of Street Fighter. His moveset isn't too dissimilar and can definitely be just as aggressive and mighty. He's not the worst character by any metric, but he's also far from the best.
---
D) Dhalsim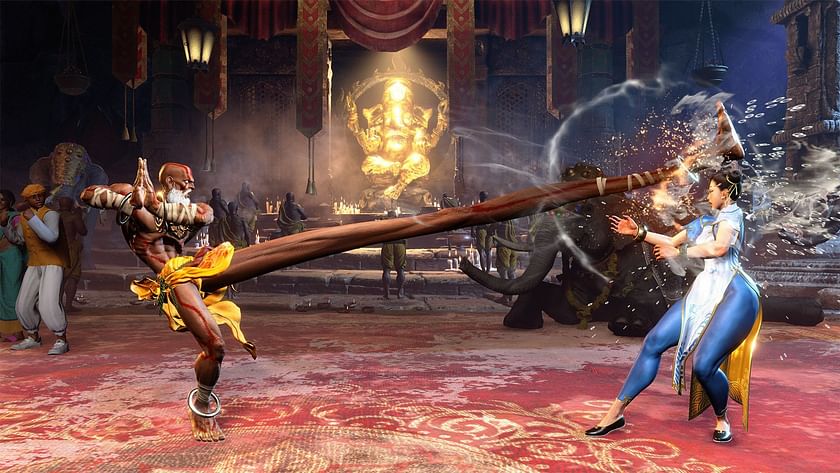 Dhalsim continues to do the same things he always did - have long-reaching (but slow) normals and a variety of sneaky tricks with Yoga Fire. I like how he works with the Drive system, though. He can sneak in some incredible combos this way. However, considering how slow his limbs move, I think his reach is detrimental.
---
C-Tier characters in Street Fighter 6
The C-Tier characters are either far too complicated, far too reliant on some foolish gimmick or aren't understood by the player base yet. These characters could rise eventually and are still possible to see success with.
---
A) Blanka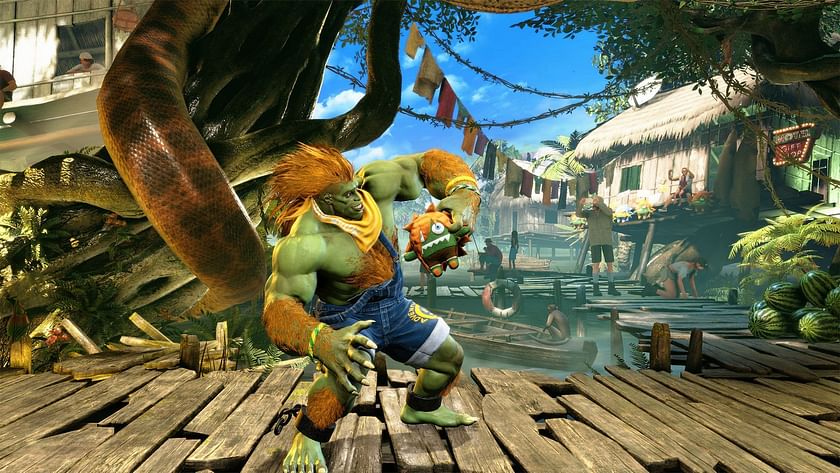 Oh, Blanka. You could be so great in this game. Sure, he has juggles, spinning cannonball attacks, and his electricity. His normals are solid as well. But the new Blanka-Chan doll gimmick takes forever to set up and isn't worth the effort. I want to like Blanka, but his kit is strange and confusing.
---
B) Jamie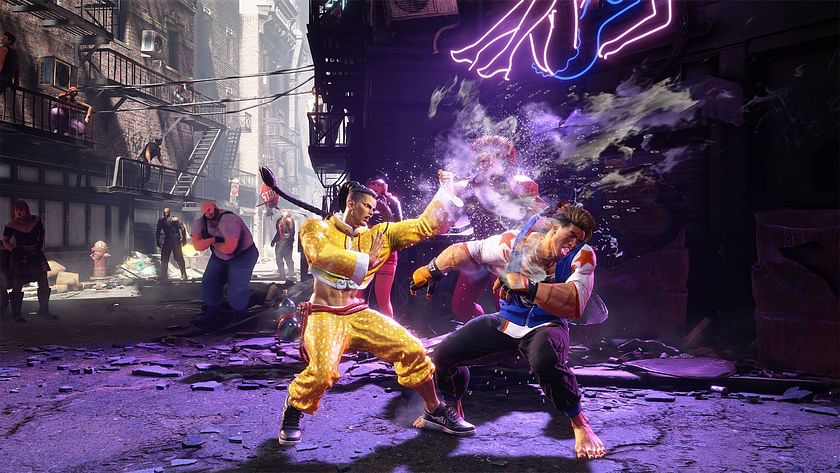 Jamie's another character I desperately want to like. The drunken fighter has solid Rekka (repeated) strikes, but again, it comes down to his gimmick. The need to stop and drink will separate the good and great Jamie players. It wouldn't be as bad if he kept his drink levels between rounds - but that might be too powerful. He's potentially significant, but the barrier and difficulty of growing with him are perhaps too high.
---
C) Lily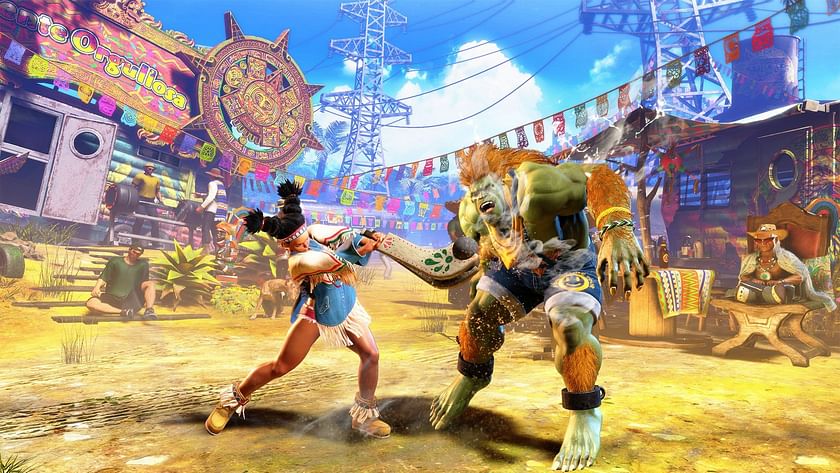 We know that Lily is related to T. Hawk, and it shows. She has a similarly decisive moveset, but it's all very simple. Her combo ability is much weaker than a large portion of the cast. Granted, she has the power to do severe damage, but she cannot keep chaining together hits. I think she could be a fun character for beginners, though.
---
D) Dee Jay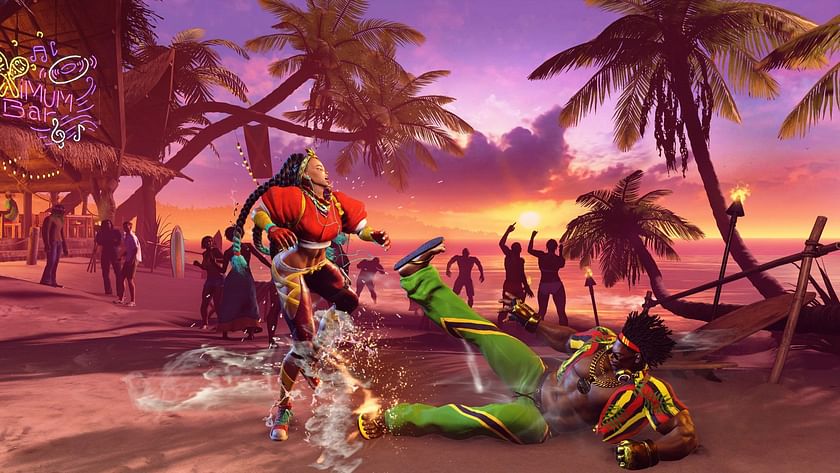 I like Dee Jay, and I think he was improved. He's cool, and his moves are flashy, but he lacks impact. His moveset is weak, and that's not what you want on a charge character. He's one-dimensional, and though I wish he didn't sit at the bottom of the pack, that's the state of the game.
---
This tier list could change as knowledge becomes readily available for this game and the game receives updates. For now, this is where the World Warriors all stand.