What to expect from the F1 rookies in 2013?
976 //
05 Mar 2013, 23:49 IST
As time has passed, Formula One has become a hugely-sponsored sport, from companies much more diverse than what where in the 80s and 90s (mainly tobacco companies). One reason for that has been the teams taking on young drivers with significant financial backing from companies around the globe. In recent years, we have seen many drivers making it into F1 who are not of European origin – Sergio Perez and Esteban Gutierrez from Mexico, Luiz Razia from Brazil, Pastor Maldonado from Venezuela, Alexander Rossi from the United States, and Chinese Ma Qing Hua to name a few. This has led to many companies embracing the glamorous world of F1 from those countries – Maldonado and PDVSA, Perez and Telmex among the prominent ones. With smaller teams hiring drivers required to pay for their seats, the "pay driver" tag has become quite common nowadays, and most of the rookies are assigned that tag, at least in their first year in the sport – one exception being Williams' 2013 race driver Valtteri Bottas.
So, there is no wonder that almost one-fourth of this year's grid is comprised of drivers who haven't experienced a race start in a Formula 1 car. There are 5 to be precise – Sauber's Esteban Gutierrez, Williams' Valtteri Bottas, Caterham's Giedo van der Garde, both of Marussia's drivers Max Chilton and Jules Bianchi. Now let's take a look at each of them one by one and what to expect from them this season:
ESTEBAN GUTIERREZ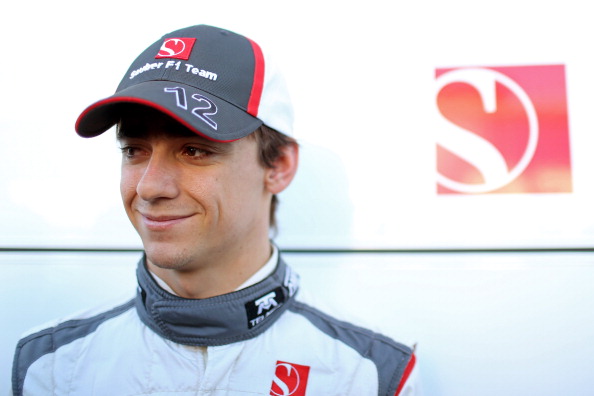 This young Mexican replaces his countryman Sergio Perez, who himself has been poached by McLaren. He too, like Perez, has a Telmex backing, but the company owner's son Carlos Slim Domit is not that much involved in his career as he is in Perez's. To sum up Gutierrez's pre-Formula 1 career in short, he was the GP3 champion in 2010 and also won the Formula BMW Europe championship in 2008, thus becoming the youngest Mexican driver to win an international championship. Up to now, he has served as the reserve driver for Sauber since 2011 and has tested the car in one free practice session – FP1, 2012 Indian Grand Prix when he was substituting for the ill Perez.
The team has been satisfied with his performance during winter testing but he won't be expected to beat his experienced German teammate regularly throughout the season. He himself has accepted that saying his first year would comprise of learning, learning and just learning.
Expectation: Will make it into Q2 on quite a few occasions if the C32′s relative performance is similar to the C31. Early in the year is expected to fight to avoid those two dreaded spots – 17 and 18 at the end of Q1. Will find it difficult to end the race inside the top 10 barring mishaps to others but if he can emulate Perez's giant-killing strategy of tyre conservation, then a podium might be beckoning sometime during the year.
VALTTERI BOTTAS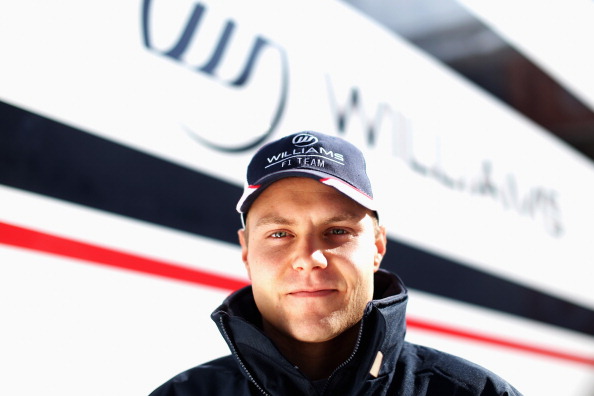 The only one among the 5 who can surely be labelled as NOT a "pay driver". The Finn has risen through the ranks having being associated with Williams for quite a long time. That the Grove team consider him as an exciting prospect was evident when he replaced Bruno Senna in 15 out of the 20 FP1 sessions in 2012. He is an ex-GP3 champion (2011) and also has won Formula Renault Eurocup and the Formula Renault 2.0 NEC in 2008. He became test driver for for Williams in 2010.
Everybody in the paddock considers Pastor Maldonado to be extremely fast, so when Bottas matched his lap times in the Friday morning sessions last year, speculation rose that we are about to see the next Hakkinen or the next Raikkonen.
Expectation: As the season progresses, he will prove to be much more of a match to Maldonado on a consistent basis. In the races though, the team will depend upon him to bring in consistent points and he might even finish ahead of Maldonado on few occasions when the Venezuelan gets involved in incidents.
GIEDO van der GARDE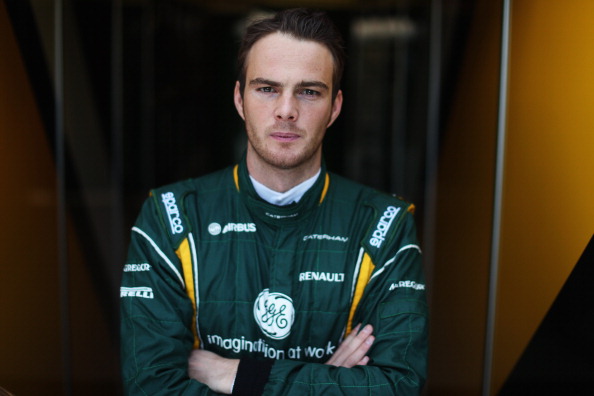 The Dutchman is the oldest among this group of rookies at the age of 27. He first entered F1 a few years back when he was announced by Super Aguri as their test and reserve driver for 2007. However, he became the centre of dispute between Super Aguri and Spyker as to for whom he should drive for. Towards the middle of the year, the confusion seemed to be resolved when he tested for Spyker at the British Grand Prix. Like the other rookies, he also had championship success in the lower rungs when he won the Formula Renault 3.5 Series in 2008.
Expectation: With a teammate having only one extra year of experience of racing in Formula 1, both drivers will be expected to be very close to each other in terms of performance. Given the current performance of the CT03, it will again be a fight with Marussia for avoiding the last row of the grid during qualifying. Barring extraordinary conditions, it will be almost impossible for van der Garde to compete with the midfield teams. Given the "experience" in terms of more racing years, he will be expected to slightly edge his French teammate come the end of the year.
MAX CHILTON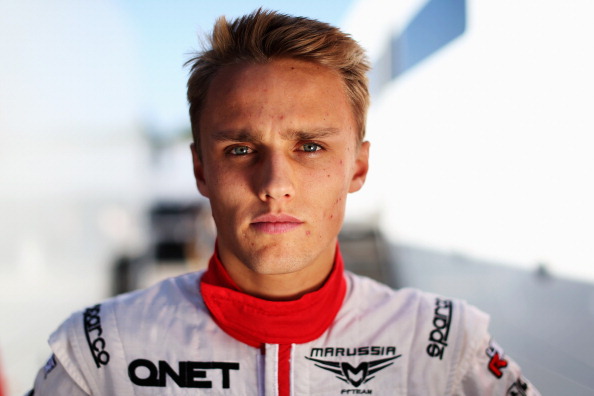 Another one of those "pay drivers" with huge financial backing, his father is the chairman of insurance firm giant AON. But one should not conclude that only money bought him the seat – his impressive performance in last year's GP2 season with 2 wins went a long way in landing him the seat. He strengthens the British contingent, with 4 drivers from the UK now.
Expectation: Everyone will want him to shed the "pay driver" tag with some impressive performances in the Marussia, given that the team are using KERS this season. His work has been made a lot easier with the heavily experienced Timo Glock leaving the team, and will just need to edge his teammate to retain his seat for 2014. Q2 will be impossible as two midfield drivers now need to be eliminated in comparison to only 1 in 2012. In the races, though, he will be expected to give some solid performances without many mistakes.
JULES BIANCHI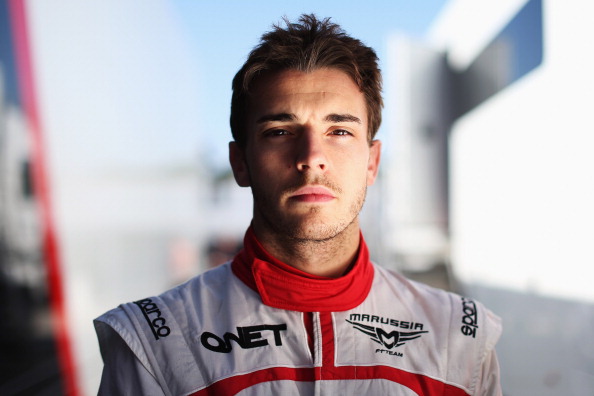 There has been huge drama surrounding Jules Bianchi since the start of the year. With Nico Hulkenburg leaving for Sauber, the second Force India seat was up for grabs. During January, the Frenchman seemed to be a very strong prospect for the seat, but then suddenly Adrian Sutil's name came into the picture, who with his strong links with Mercedes and Toto Wolff, bagged the drive. Even Bianchi's strong Ferrari links couldn't come to the rescue. When it seemed all over and another year on the sidelines loomed large, Marussia's recently appointed rookie driver Luiz Razia's financial problems provided a silver lining. That silver lining turned into reality the very next day of Sutil being announced by Force India. Seat fitting was done in a hurry and he was drafted in to test for the team in Barcelona for the final winter test.
Unlike his teammate, he has had some pre-F1 championship success when he won Formula 3 Euro Series and the French Formula Renault 2.0. He is a Ferrari Academy driver and there were even rumours of him landing a Ferrari seat during the last few years, but those rumours never materialized. Like Mexican Perez, another product of the Ferrari Driver Academy, his job is to acquire experience before being considered as a driver for the Prancing Horse stable.
Expectation: It will take Bianchi some time to familiarize himself with his new team and with Melbourne looming large and not much testing mileage behind him, it will be a tough ask to beat Chilton early in the season. During the second half, though, the battle between the drivers will be very close. Q2 and a top 10 finish is definitely out of question for him at the moment but he will be expected to finish the races – that itself will be a huge confidence booster.
The final question then? Who among these 5 will perform the best? My bet is on Valtteri Bottas. With a good car underneath him, we shouldn't be surprised to see him inside the top 10 of the driver standings come Brazil.