Football, considered by many as the beautiful game, is filled with so many bizarre incidents that they would leave you astonished for a long, long time. From a dog winning a crucial match in injury time to a manager getting sacked in 10 minutes – the game has its fair share of incredible stories that you will remember for a long time.We bring you 13 such stories that range from the comical to the completely outrageous.
Click here for Live Transfer News and updates as January window closes
#1 Players pee in public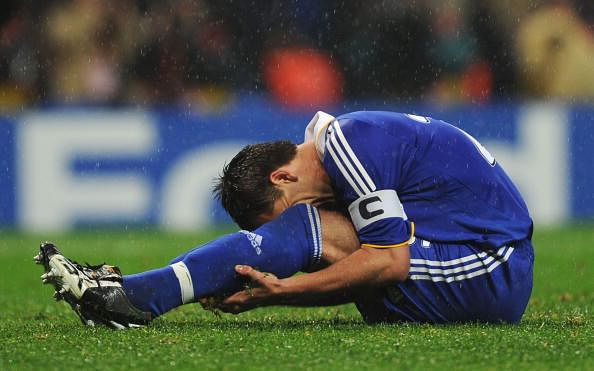 Night-clubs strangely seem to bring on the urge for players to pee in public and often they don't care about who might be watching. Chelsea's John Terry and West Ham's Hayden Foxe were two such footballers who hit the headlines.
The 2005 public peeing exploits of Terry, who was to become England captain, were filmed and went viral on the internet. He was seen urinating into a pint of glass at a night-club bar. Foxe is similarly remembered for an infamous incident at the Hammers in 2001 Christmas party when he was seen urinating on the dance floor of London's Sugar Reef club.
#2 Ronaldo caught in one-of-a-kind sex scandal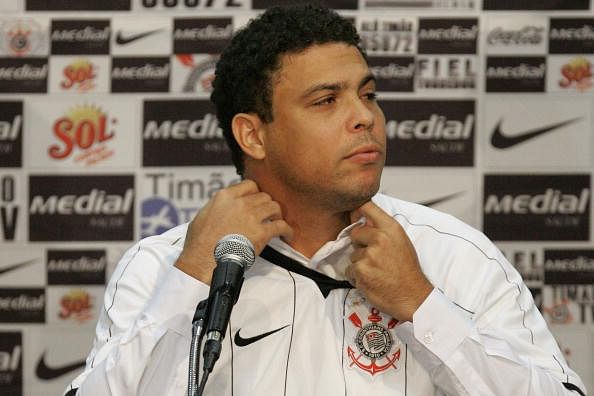 In 2008, Brazillian World Cup winning striker Ronaldo found himself in hot water over a scandal involving prostitutes. While recovering in his homeland after surgery, the then AC Milan player was caught up in a sex scandal with three prostitutes.
After booking into a motel with them, Ronaldo said he discovered the hookers were actually men. Ronaldo alleged theft and extortion of $30,000 while one of the prostitutes counter-claimed that Ronaldo threatened him and used drugs, which the striker denied. A police chief said: Ronaldo said he just wanted to amuse himself, thats not a crime.
#3 Player gets three yellow cards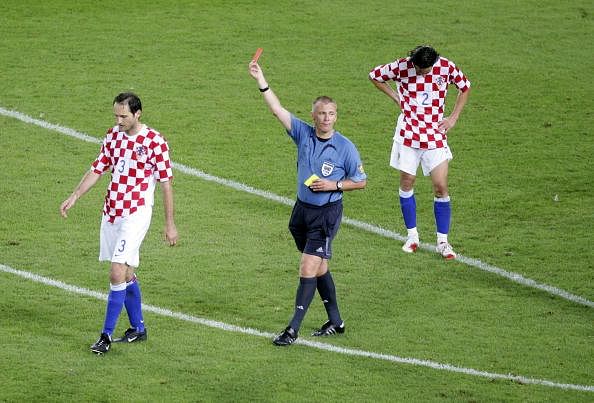 English referee Graham Poll announced his retirement from internationals after yellow-carding a player three times in a match . The ref, who had sent off players from both sides in a fiery match between Australia and Croatia, carded Josip Simunic twice but did not produce the mandatory red for a sending off.
The crowd in Germany for the 2006 World Cup finals group match were incredulous. Poll did not realize his mistake until after the final whistle when he yellow-carded Simunic for a third time and finally produce the overdue red.
#4 A 10-minute managerial job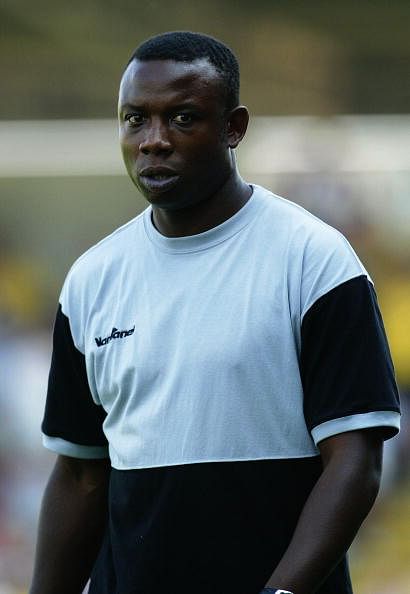 Leroy Rosenior created a record by holding a manager's job – for just 10 minutes. He was re-appointed to Torquay United just as they were relegated from English football League, but minutes later the club was sold and the new owners wanted their own manager.
#5 Irelands dead granny resurrected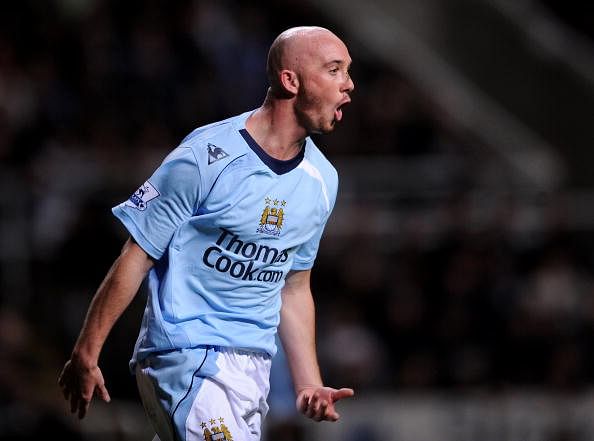 Irish international Stephen Ireland 'killed' his own grandmother in order to avoid playing for his country so he could visit his girlfriend instead. When the so-called 'death' was revealed, the Man City midfielder had to resurrect his maternal grandmother, Patricia Tallon, fast and apologize.
Ireland admitted he made up a reason to be excused from the Republic of Ireland's 1-0 defeat in the Czech Republic in 2007, in order to visit his lonely girlfriend in Cork. He even asked the club manager Sven-Goran Eriksson to leave him out of a club fixture because he was still grieving and had to help with the funeral arrangements.
Eriksson later described Ireland as 'stupid'.
#6 Fatal joke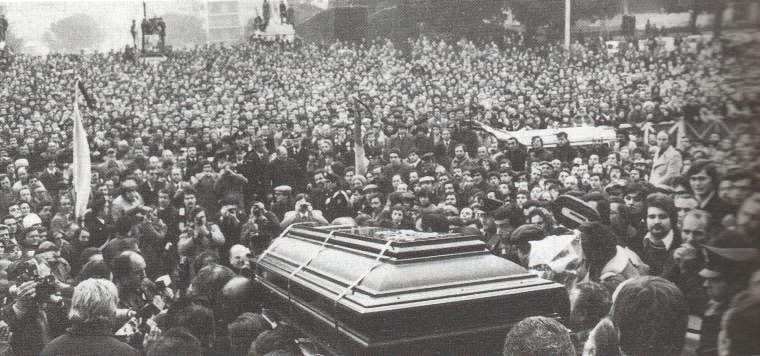 Lazio midfielder Luciano Re Cecconi's sense of humour was his downfall. In 1978, he walked into a Rome jewellery shop and shouted 'Stop! This is a robbery.' The shop owner shot Cecconi, who died trying to explain the joke.
#7 Manager sells himself as a player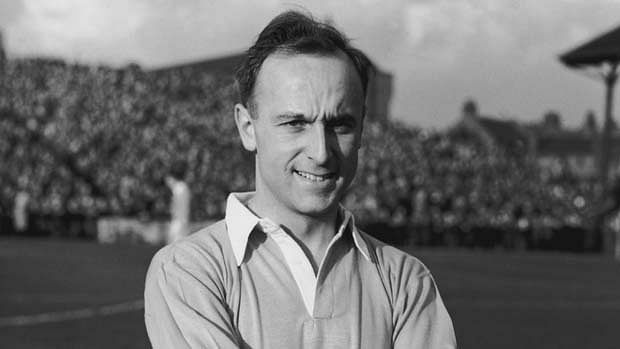 Player-manager Ivor Broadis sold himself to another club in 1949 to boost the finances of the team he was leaving. Broadis became at 23 the youngest player-manager ever when he went to Carlisle United in 1946.
But with the club's finances showing some worrying signs, he saw a chance to leave a financial legacy for Carlisle and sold himself to Sunderland for £18,000. After a career that won 18 England caps and took him to Manchester City, he returned to Carlisle as a journalist for a local newspaper.
#8 Beer used as an incentive for scoring goals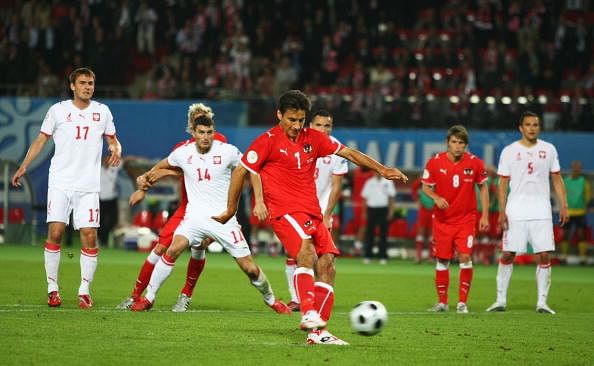 A brewerys offer of a lifetimes supply of free beer to the first Austrian to score in Euro 2008 tournament did not produce an avalanche of goals. Instead, it was Ivica Vastic who won the prize by notching the countrys only goal of the competition a 93rd minute penalty.
#9 A dog saves the day for United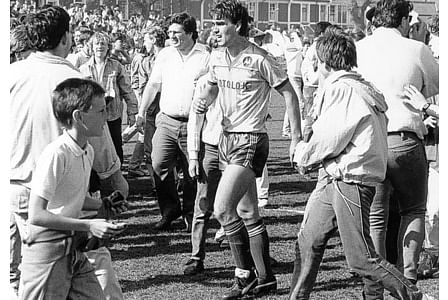 A dog called Bryn is probably the only animal ever credited with saving a team from relegation. Torquay United were playing on the last day of the season in 1987 and facing the drop out of the English league altogether.
With Torquay trailing 2-1 to Crewe Alexandra, in the final few minutes, police dog Bryn, who was patrolling the touchline with his handler, bit Torquays Jim McNichols thigh. It took four minutes to treat the wound and in the fourth minute of injury time, Torquay striker Paul Dobson grabbed a dramatic equalizer, which saved his team.
After his death, Bryn was stuffed and put on display in the Torquay boardroom.
#10 Baggios principled penalty refusal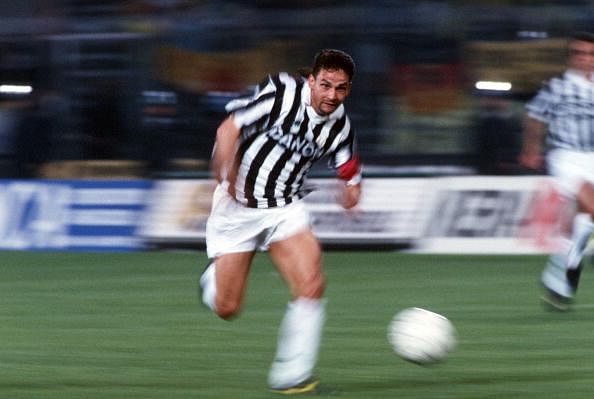 Roberto Baggio refused to take a penalty against a former club he had been devoted to. When Baggio was transferred from Fiorentina to Juventus in Italys Serie A, adoring Florence fans rioted. The crunch came when potent penalty taker Baggio was expected to take a spot kick against his beloved old club and he refused.
His thinking was that if he missed, it would look as though he was favouring his old side. His stand-in missed anyway and Juventus lost 1-0. Juve coach Luigi Maifredi was so furious with Baggio that he immediately substituted the player.
#11 When a 1 coin cost 40,000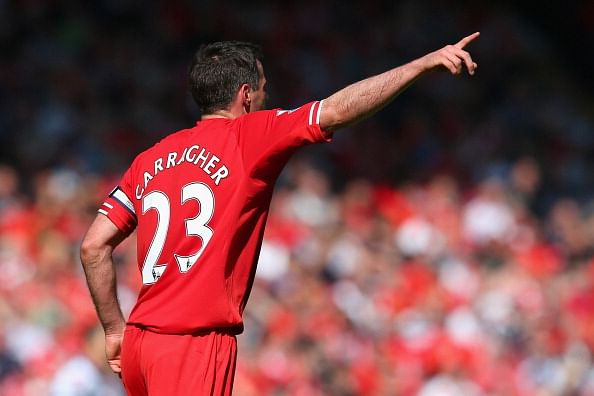 Liverpool's Jamie Carragher was so furious at being struck by a £1 coin thrown from the crowd in an FA Cup tie with Arsenal in 2002 that he angrily threw it back. It cost the defender a red card, a £40,000 club fine and a temporary loss of his England place.
#12 Match leads to war and 6,000 deaths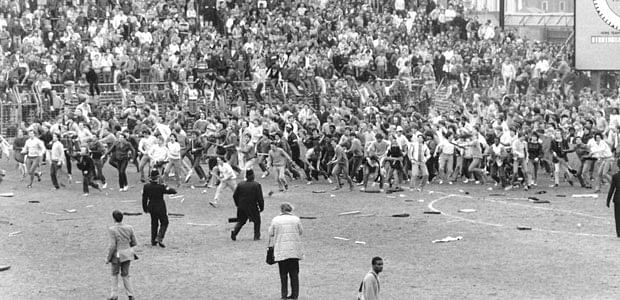 Stones thrown at the hotel windows of the El Salvador national team sparked a war that left 6,000 dead, over 15,000 injured and thousands homeless. The stoning plan by Honduran fans to disturb El Salvador teams sleep before a 1969 fixture spiraled out of control.
El Salvador lost 1-0 and a woman fan shot herself in despair. When the teams met later in San Salvador, several Hondurans were killed in revenge for Amelia Bolanios death. The ensuing 100-hours war between the two countries brought horror to thousands.
#13 Pele depended on a lucky shirt?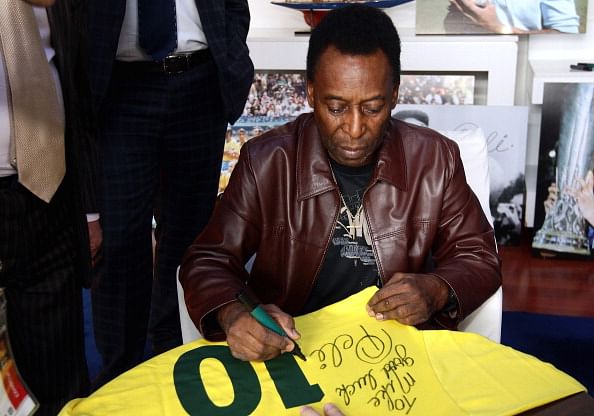 Pele was so worried by a dip in form that he asked a friend to track down a fan to whom he had given a 'lucky' shirt. The shirt was returned, along with the striker's form, but it was later revealed that the search had been futile and Pele had been given another shirt he had previously worn.