Real Madrid has long been a club which always strives for glory. Sadly, their enormous ambition to become the best sometimes costs them dearly. They usually would not hesitate to sell their outcasts, even when the players have considerable talent.
Some of the former Los Blancos's outcasts are becoming superstars at their new clubs and could even outshine several of Madrid's current players.
The Spanish giants are currently in crisis after the club endured a nightmare week where they got dumped out from both Copa del Rey and Champions League. They now only sit in regret as some of their former players continue to shine at their respective clubs.
Therefore, let us quickly take a look at 3 of these players that Los Blancos regret selling:
#3 Jose Callejon
Jose Callejon played for Real Madrid for 2 seasons. He was bought by Los Blancos from Espanyol in 2011 to add depth on the flank and had mostly played as a second fiddle. The arrival of Gareth Bale ultimately ended his career at Bernabeu and he was immediately sold to Napoli.
However, he became an instant hit for Napoli in his debut season where he scored 15 league goals. He also became an integral part of the highly-praised Maurizio Sarri's side in 2017/18 season. Now he has been a regular for the Italian giants for 6 years already. Despite scoring less this term, the Spaniard is still doing well overall and has provided 11 assists.
Real Madrid are currently struggling on the flank because of Gareth Bale's dip in performance while Lucas Vazquez and Marco Asensio have not been able to produce much. With Callejon's current productivity level, he could easily slot at Los Blancos's flank as a starter.
Also see : Fantasy Premier League , Fantasy Premier League Tips, EPL Transfer News
#2 Dani Parejo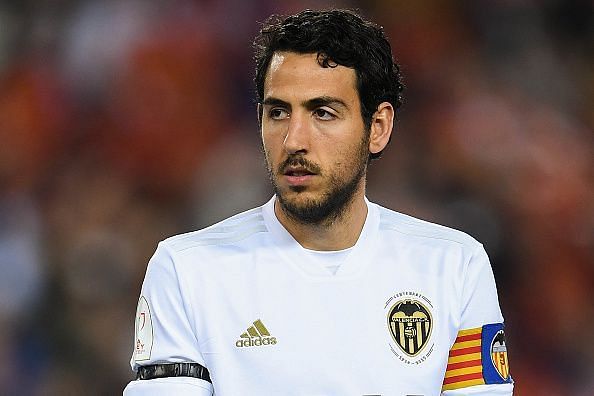 Dani Parejo is one of the few highly talented players that Real Madrid should never have sold. He featured prominently in Los Blancos' B team and scored 10 goals from 33 appearances during the 2007/08 season. His impressive displays at Castilla inspired the then first team manager, Bernd Schuster to call him up to train with the seniors.
However, he only managed to appear 5 times for the first team after being loaned out to Queens Park Rangers (QPR). Madrid then sold him to Getafe for just €3 million. His Getafe career was a success and this led to Valencia purchasing him for €6 million.
Now, Parejo is one of the best midfielders in La Liga. He has consistently delivered outstanding performance for years. A complete package, the 29-year-old scores goals and provides assists, while also contributing significantly in defense. Looking at Madrid's horrible midfield situation currently, Parejo surely could slot anywhere in the center of the park.
#1 Pablo Sarabia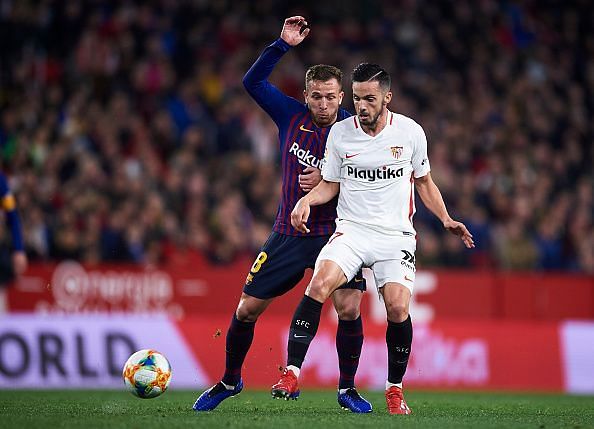 Pablo Sarabia was a Real Madrid player between 2004 and 2011. He started his professional debut for their B team in 2010 and gradually rose as a prominent figure at the Castilla. He was sold out to Getafe after just 2 seasons at Real Madrid academy and had only appeared once for Los Blancos's senior team.
However, the Spaniard's career did not go well during his first 2 seasons at Getafe. Madrid had an option of repurchasing the player after 2 years in Getafe but everyone knew that the player would never come back to Bernabeu because of his difficult situation.
Bad luck for Madrid, the 26-year old made a breakthrough in his 3rd season at Getafe. Now Sarabia is one of the best offensive midfielders at La Liga. He has scored 8 goals and provided 9 assists for Sevilla in the league this season. Had Madrid not sold him, the Spanish player could be impressing for the club right now.