For most footballers, their professional careers are extremely short, with very few years spent at the absolute top.
However, some players have shown that age is no barrier. Their obsession with fitness has resulted in elongated careers, and they continue to be world-class performers well into their 30s.
Such longevity is extremely rare in a physical sport like football, where injuries occur frequently, and managers tend to be changed regularly. On that note, here is a look at the five best footballers above the age of 35 (2021).
---
#5 Zlatan Ibrahimovic (AC Milan)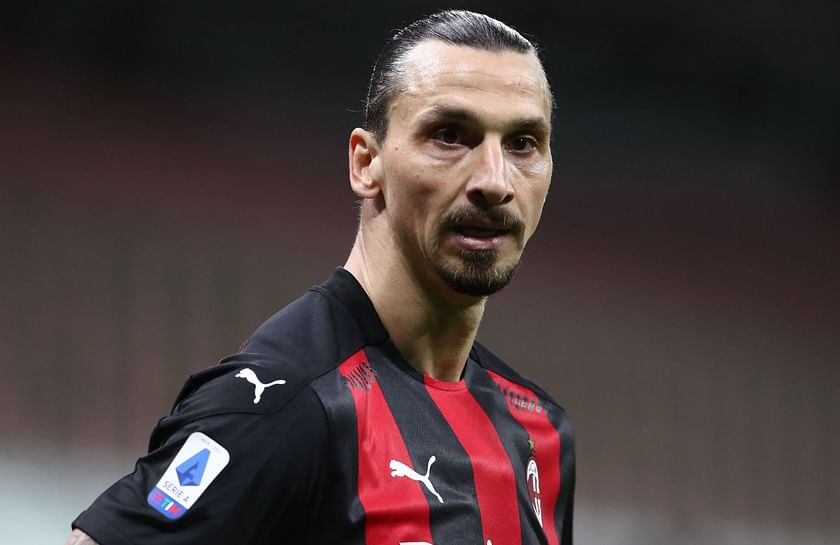 Zlatan Ibrahimovic has divided opinion, but there is no denying that he is one of the greatest strikers of the modern generation.
Ibrahimovic has represented some of the biggest clubs in world football with aplomb. After making his debut for Malmo in 1999, the Sweden international has gone on to play for Ajax, Juventus, Inter Milan, Barcelona, AC Milan, Paris Saint-Germain and Manchester United. He has been a prolific goalscorer at every club he has played for.
Ibrahimovic is one of football's greatest personalities. The 40-year old has an aura of immense confidence around him, and his self-belief is astonishing.
Currently, with AC Milan, Ibrahimovic signed a new deal with the club earlier this year. Since joining the club in 2020, he has made 38 league appearances and scored 26 goals. Ibrahimovic's longevity and incredible fitness have been matched by his performances on the field.
---
#4 Thiago Silva (Chelsea)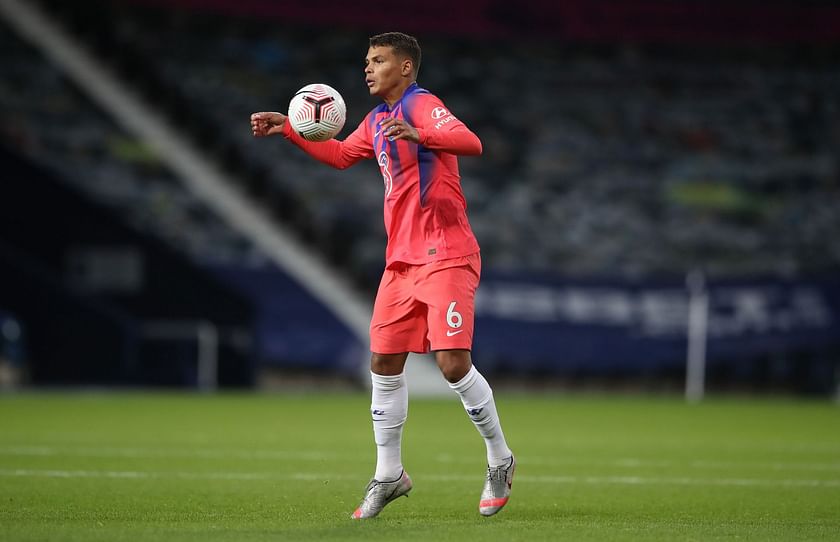 One of the greatest centre-backs of his generation, Thiago Silva is still going strong at one of the biggest clubs in world football.
Silva made his name as a world-class centre-back at AC Milan before joining Paris Saint-Germain (PSG) in 2012. Silva would play a key role in PSG's ascendancy to the top, with his leadership and defensive ability making him stand out. He won seven Ligue 1 titles with the club.
So it was surprising to see the Ligue 1 giants let the Brazil international leave on a free transfer last summer. Chelsea picked him up, and Silva has already become a firm fan-favourite at the club.
His experience, combined with his overall quality, have been crucial in Chelsea's defence. The 37-year-old won the Champions League last season with the London club.
---
#3 Giorgio Chiellini (Juventus)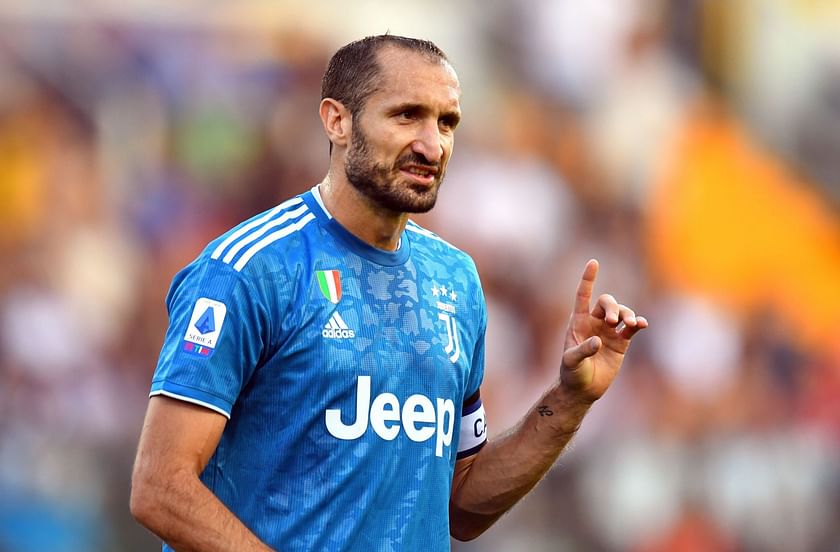 Giorgio Chiellini is already a legend at Juventus, and he is one of the greatest ever players to have played for Italy.
Chiellini made his professional debut for Livorno in 2000. He moved to Juventus in 2004, and has been at the club since then, barring a season-long loan move to Fiorentina. The 37-year-old has been a rock at the back for both Juventus and Italy, and is renowned for his commitment, tenacious style of play and leadership ability.
In 2019, Chiellini suffered a serious long-term injury, but he bounced back to help Italy win the Euros this summer. His centre-back partnership with Leonardo Bonucci, for both Juventus and Italy, is regarded one of the greatest in modern football.
Chiellini looks motivated and hungry for more, and could be involved in Italy's FIFA World Cup campaign next year, should the Azzurri qualify for the showpiece event.
---
#2 Luka Modric (Real Madrid)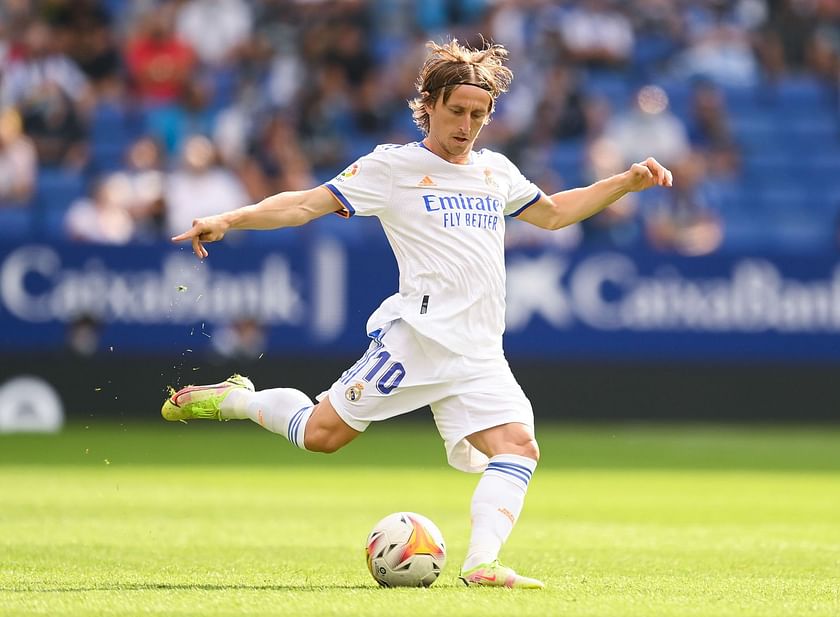 Luka Modric is one of the greats of the game, and continues to play a key role for both club and country.
Despite being 36, Modric is still a regular in midfield for Real Madrid and Croatia, so much so that concerns were raised last season about his minutes. He is an elegant midfielder with strong technical ability.
Modric has won two La Liga and four Champions League titles with Real Madrid, and helped Croatia reach the final of the FIFA World Cup in 2018.
His achievements in 2018 helped him win the Ballon d'Or award. Modric is one of the few players to have pipped Cristiano Ronaldo and Lionel Messi to the prestigious award. Modric is reportedly keen to retire at Real Madrid, and recently extended his contract with the club for another year.
---
#1 Cristiano Ronaldo (Manchester United)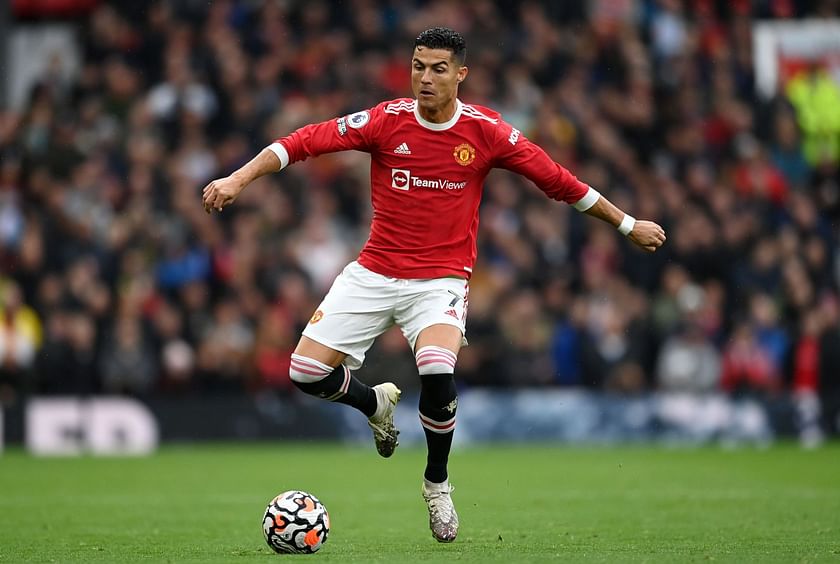 Who else? Cristiano Ronaldo is showing no signs of slowing down, and remains one of the best players in the game.
The 36-year-old won the Capocannoniere award last season, scoring 29 league goals for Juventus. Ronaldo made his name as a forward who predominantly played on the left-wing and terrorising opposition defenders with his dribbling, pace and physicality. Now, he is a world-class striker who combines strong technical ability with excellent finishing.
Ronaldo has become Manchester United's superstar and talisman since his return to his old stomping ground this summer. The Portugal international has scored five goals in six games for the club, and won the Premier League Player of the Month award recently.
---