The 2022–23 season has been one of resurrection and redemption. Several top European clubs that have not performed up to the mark in recent seasons are either back to their best or have revived themselves this season.
However, their success has been down to their top-notch managers, who have not only changed the mentality at the club but have also instilled a winning habit.
Managers are the backbone of any club, and the success of a season starts and ends with them. However, there have been some managers in recent seasons who have come under a lot of scrutiny.
But there are a few who have proved their doubters wrong by proving their managerial abilities and tactical acumen this season.
On that note, let's take a look at five managers who have silenced their haters this season.
---
#5 Unai Emery - Aston Villa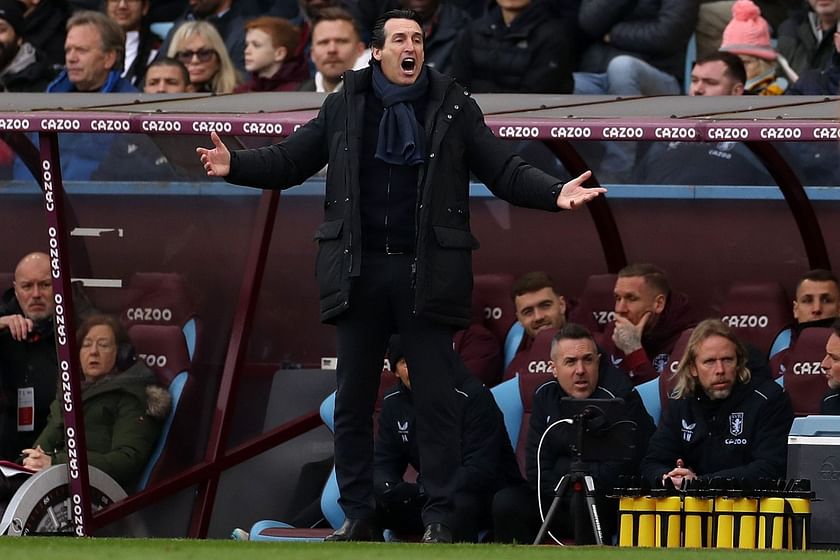 Aston Villa's 2022/23 campaign has gone under the radar, with the Birmingham club in the running to qualify for the Europa League next season.
After picking up only nine points from their first 11 Premier League games, the team has clocked 41 points in 22 games. Although that is not necessarily a healthy return, it has put them in contention to qualify for European competitions next season. But the resurgence has been completely down to Unai Emery, who left Villarreal to join the Villans in November last year.
Although a bit too pragmatic for his own liking at times, Emery has a clear understanding of how his teams should function. While it requires a focused approach, the Spanish boss has managed to instill a sense of discipline in what was a rather chaotic team under Gerrard.
Ollie Watkins has selflessly played up front and notched 14 league goals this season. Jacob Ramsey has developed into a fine young talent, while the likes of Ezri Konsa, Douglas Luiz, Emiliano Martinez, and John McGinn have provided a fine base for the side. Hence, every player is playing to their potential, thanks to the fine system employed by Emery.
The Spaniard will be pleased with his team, especially after his tactics were criticized by several Arsenal fans during his time at the Emirates. But since then, Emery has proved himself at Villarreal and has now returned to the Premier League to turn his doubters into believers.
---
#4 Eddie Howe - Newcastle United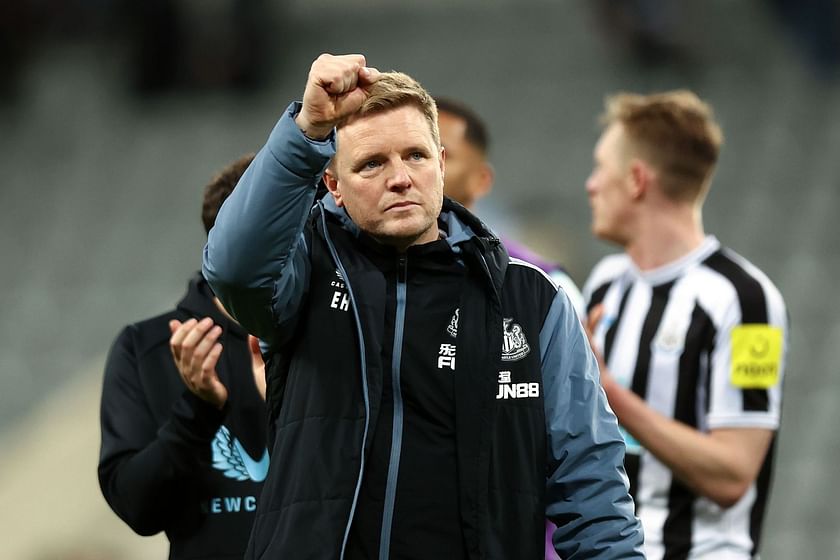 Newcastle United's fortunes were bound to transform as soon as they were acquired by the Public Investment Fund (the sovereign wealth fund of Saudi Arabia).
However, few expected the club to compete for the Champions League spots so quickly. But thanks to Eddie Howe, the good times are back on Tyneside, and the Geordies are up and roaring again.
While their recruitment policy has been sound, the 45-year-old English manager has been the main reason for the club's tremendous progress so far.
During his time at Bournemouth, Howe's attacking tactics were often lauded, but his inability to coach a proper defense would also come into the limelight. However, he has found a proper balance at Newcastle, with the team having a resolute defense and an exciting attacking force.
The addition of Bruno Guimaraes, Dan Burn, Alexander Isak, Nick Pope, and multiple others over the last 18 months has hugely contributed to this. The resurgence of players like Miguel Almiron and Joe Willock has also been key to the club's progress this season.
With the team sitting third in the table with only eight matches left in the season, Howe has certainly proved his mettle in English football this term.
---
#3 Xavi Hernandez - Barcelona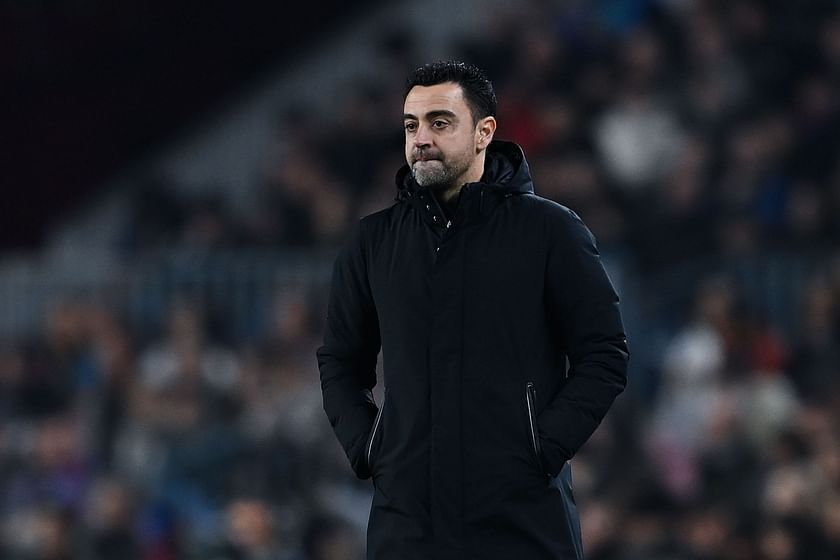 Xavi Hernandez has brought about quite the revolution at Barcelona this season, especially after they failed to win the La Liga title in the last four campaigns.
However, things have changed this term. The Blaugrana side have dominated nearly every league game this season and are deservedly 13 points ahead of 2nd-placed Real Madrid at the moment.
This has only been possible due to Xavi's tactical tweaks, with the manager prioritizing dominance in midfield. He has often opted to field four midfielders out of Frenkie de Jong, Sergio Busquets, Franck Kessie, Gavi, Pedri, and Sergi Roberto.
This has allowed them to dominate possession in most games, while the likes of Ousmane Dembele, Raphinha, and Robert Lewandowski have been clinical enough in front of goal.
The defense has also been sorted out, with Ronald Araujo playing a starring role at the back this season. He has commanded the backline brilliantly, and the emergence of Alejandro Balde at left back has also been a fine addition.
Many critics doubted Xavi's managerial qualities during his appointment as he had only previously managed Al Sadd in Qatar. However, he has finally come good for his boyhood club and will look to take Barcelona to the top of European competitions next season.
---
#2 Jose Mourinho - AS Roma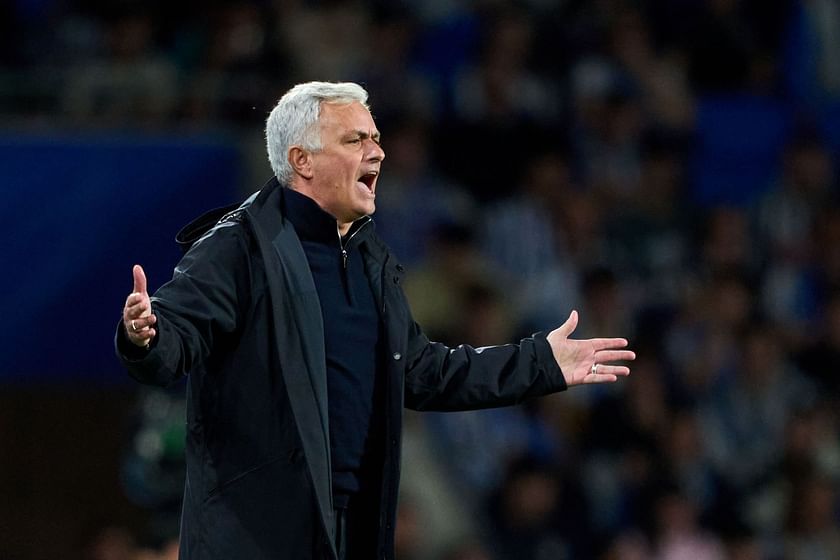 Jose Mourinho is arguably the greatest manager of the 21st century, and his trophies and accolades certainly make a case for the same.
Since arriving on the scene with FC Porto's UEFA Champions League triumph in 2004, the Portuguese boss has not looked back. He made his mark at Chelsea with two trophy-filled stints while also winning the treble with Inter Milan. His time at Real Madrid was also noteworthy, although he would have loved to win a European trophy with them as well.
However, he received a lot of criticism for his "old-school defensive" tactics during his time at Manchester United and Tottenham Hotspur. Hence, few expected the 60-year-old to bounce back, but Mourinho has done exactly that. Since taking over AS Roma in the summer of 2021, he has brought about a transformation at the club.
The additions of Tammy Abraham, Roger Ibanez, Paulo Dybala, Nemanja Matic, and multiple others have brought about resilience and a knack for winning games. Their attacking approach has been far more direct, and their defensive style is extremely dogged, making them a difficult team to play against.
These qualities resulted in them winning the UEFA Europa Conference League last year, and they are currently third in the Serie A table. The Italian side have not competed in the Champions League since the 2018-19 campaign, something Mourinho has been keen on changing since taking over.
The Portuguese boss' tactics may be slightly pragmatic for the Premier League, but he has certainly cracked the code again in Italian football. A man famous for achieving great things with underdogs, Mourinho is certainly still one of the best managers in world football.
---
#1 Mikel Arteta - Arsenal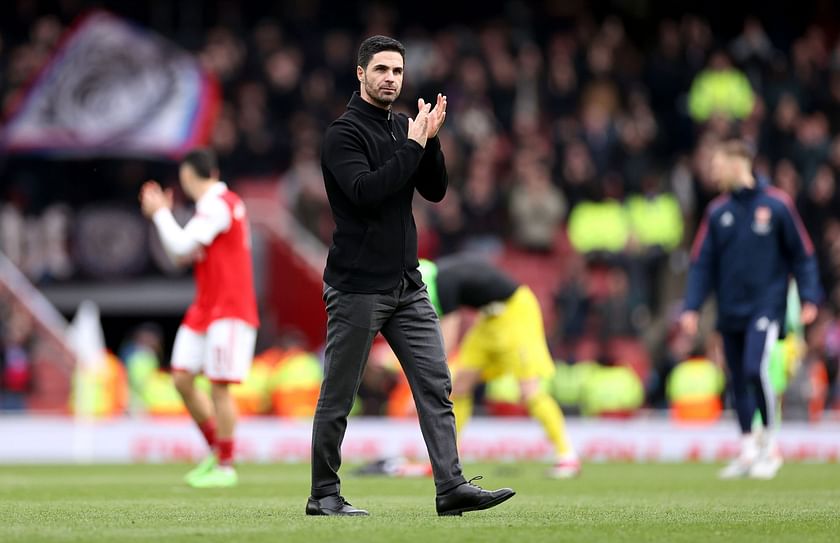 If there is one team in world football that has overachieved beyond all expectations this season, it is certainly Mikel Arteta's young Arsenal side.
While Edu and Arteta have been steadily and smartly building this project over the last two years, their work has brought success in the current campaign. Since day one of the 2022–23 season, Arsenal have had an innate sense of confidence, desire, and motivation to put opposition teams to bed.
The likes of Bukayo Saka, Martin Odegaard, Oleksandr Zinchenko, Granit Xhaka, and Aaron Ramsdale have provided a foundation for the team by producing 9/10 performances week after week.
The additions of Gabriel Jesus and Zinchenko in the summer, coupled with the arrivals of Jorginho and Leandro Trossard, have also enabled Arsenal to maintain the title challenge.
However, none of these things would have been possible without Arteta's shrewd tactics. The Spaniard has encouraged his team to be more aggressive, calculated, clinical, and tactful in all areas of the pitch. May it be through quick, incisive passing between the lines or teaching his wingers how to receive the ball, Arteta's system has been nearly flawless.
Something he has also managed to master is creating a defense that is confident with and without the ball and is not afraid to play the high line. For someone who came under immense criticism until the end of last season, Arteta has certainly silenced his haters this season, something he can certainly be proud of.