5 players Arsenal should buy
Following a rather ordinary season, Arsenal manager Arsene Wenger is admittedly in the transfer market in search of some much needed reinforcement to bring his side into title contention.
The previous season, Arsenal were 16 points behind Manchester United and just managed to overcome their bitter rivals Tottenham Hotspurs by the skin of their teeth. Many people have accepted the fact that despite their top 4 finish, the current squad is not capable of challenging the likes of Manchester United and Manchester City for the title.
There is a firm belief amongst the Arsenal supporters that major changes have to be made in order to end their eight year long trophy drought. It seems that Wenger is finally going by what fans demand as Arsenal have already released Arshavin, Denilson and Squillaci who hardly played a game last year and were considered nothing more than dead wood at the North London club. Moreover, Arsenal is prepared to shed some more money off their wage bill, with offers for Bendtner and Gervinho already on table.
This is a pretty clear indication that Arsene Wenger finally acknowledges the lack of quality players in his current squad with Arsenal CEO Ivan Gazidis recently stating that Wenger will be given a bounty of £70million for this transfer window. He also said that they are willing to spend big bucks on well established players and are ready to afford the high wages.
But the question here is "Who should Arsenal buy ?". Lets look at the players who have been linked with Arsenal till now.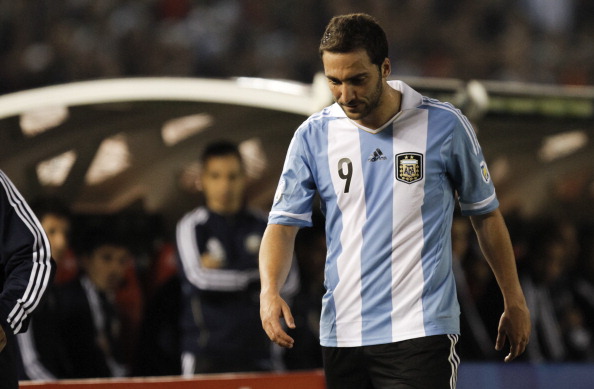 1. Gonzalo Higuain
The Real Madrid player is fed up with his time at the club and has publicly announced his desire to leave following a never ending battle to be in contention for the starting place at the Bernabeu.
Arsenal have been strongly linked with the 25-year-old who scored 18 goals in 44 appearances grabbing eight assists in 2012-13. He is well capable of playing as a lone striker, perfectly suiting Arsenal's way of playing. Also he is fairly young (25 years), keeping up with Arsene's transfer policy.