Footballers who are fast and furious have always been in vogue in the game. Speed is a crucial aspect of football, as it can give a player an advantage over their opponents. Faster players can cover more ground, get to the ball quicker, and get past defenders more easily.
Speed also helps with reaction time, allowing players to make split-second decisions on the field. On the defensive side of things, pace allows a player to recover from awkward situations like after missing a tackle or failing to see an opponent making a run in behind.
Quick bursts of speed can be used to beat opponents in one-on-one situations or to get into goalscoring positions. Overall, speed is an essential component of a footballer's skillset and can greatly impact their performance on the field.
Some of the finest players in the game are also extremely fast. Without further ado, let's take a look at seven of the fastest players this season.
---
#7 Rafael Leao (AC Milan) - 36.50 km/h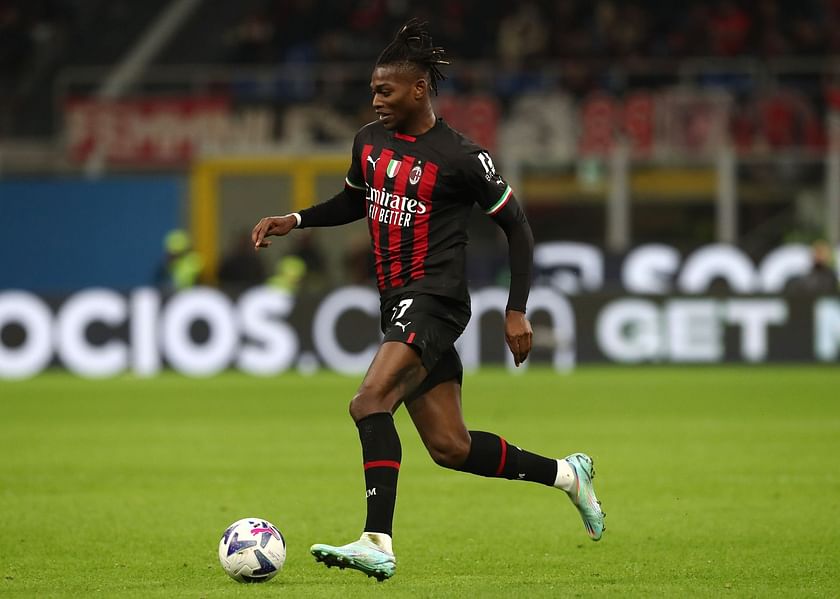 AC Milan's Rafael Leao is one of the most exciting young attackers in Europe. Leao is not an easy opponent as he is skillful, strong and pacy. The Portugal international is a dynamic forward whose quickness and burst of pace makes him difficult to contain.
In 27 appearances in all competitions for the Rossoneri so far this term, Leao has scored nine goals and provided nine assists. The 23-year-old is one of the fastest players in Europe right now. He has managed to clock a top speed of 36.50 km/h this season.
#6 Mykhailo Mudryk (Chelsea) - 36.60 km/h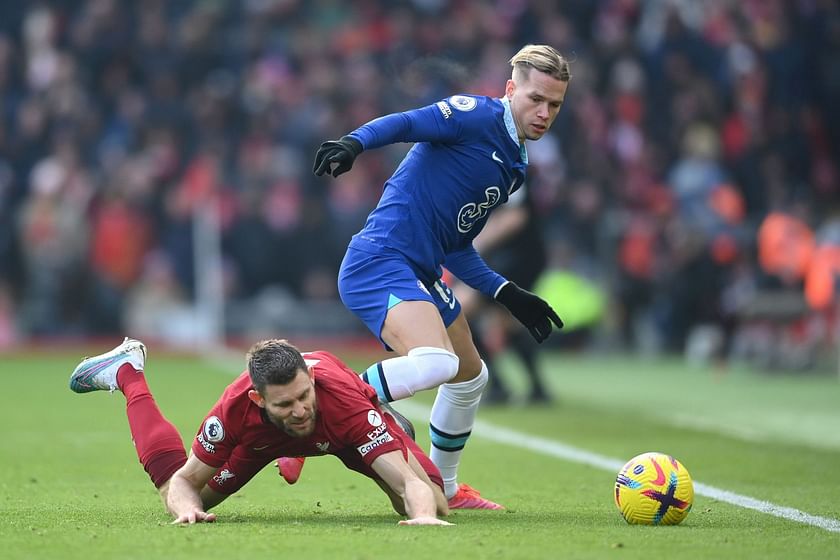 Chelsea broke the bank this winter transfer window to rope in Mykhaylo Mudryk from Shakhtar Donetsk. They shelled out €70 million for the young winger, and if early signs are anything to go by, he looks set to have a bright career.
Mudryk loves taking defenders on and beating them with his nimble touches, but the most definitive feature of his game is his speed.
He is an incredibly fast attacker who is nigh on impossible to catch up with once he beats a defender and turns on the afterburners. Mudryk has clocked a top speed of 36.60 km/h this season.
#5 Adama Traore (Wolverhampton Wanderers) - 36.60 km/h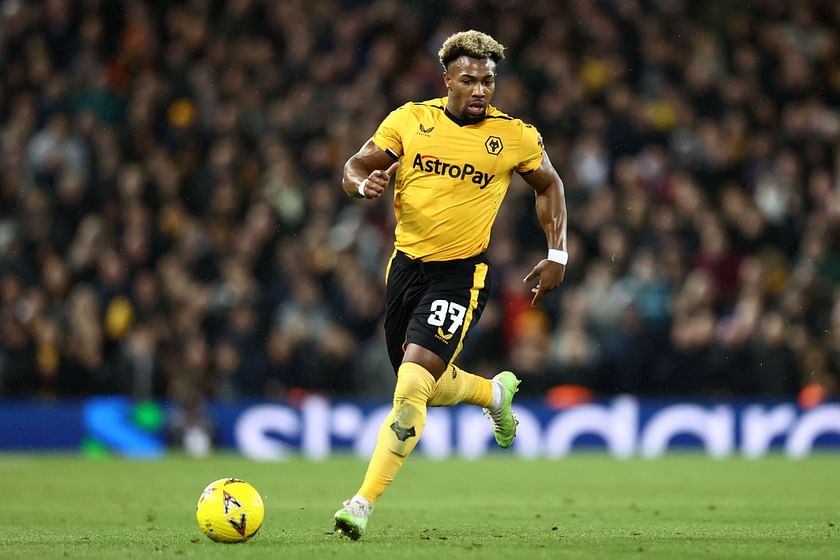 No surprises here. Premier League fans are used to seeing Adama Traore burst his way through roadblocks with his blistering pace and remarkable strength. It's quite astounding for someone who's so jacked to be able to race away from defenders with such fleet-footedness.
Although Traore wreaks havoc with the ball at his feet on a regular basis, he hardly ever makes it count. The 27-year-old's final product has been found to be lacking in quality. He has scored just two goals in 23 appearances in all competitions for Wolves so far this term. But Traore has clocked a top speed of 36.60 km/h.
#4 Ousmane Dembele (Barcelona) - 36.60 km/h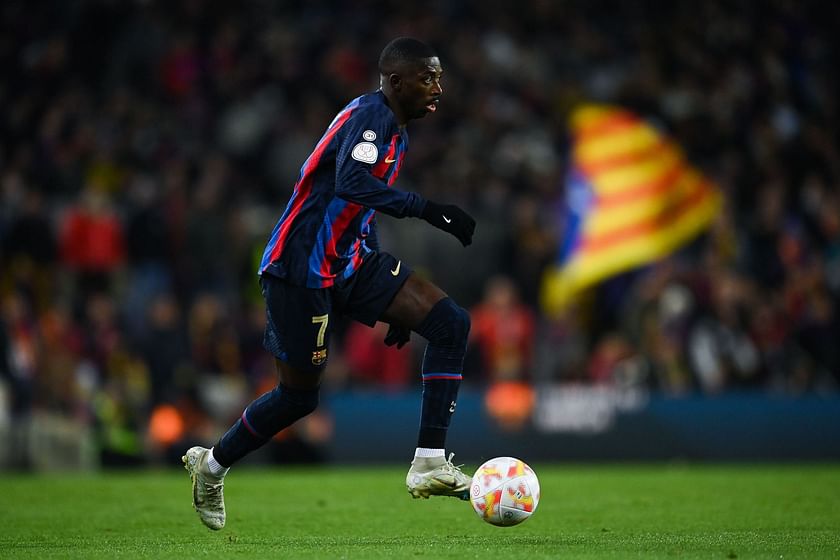 Ousmane Dembele is one of the most technically gifted footballers of his generation. The Barcelona forward has turned a new leaf under manager Xavi Hernandez and has burgeoned into one of the most dangerous wingers on the planet.
Dembele can dribble and shoot with either foot and that makes him a very unpredictable player to defend against. The 25-year-old has scored eight goals and provided seven assists in 28 appearances in all competitions for Barcelona so far this term.
He has also clocked a top speed of 36.60 km/h this season.
#3 Kylian Mbappe (Paris Saint-Germain) - 37.90 km/h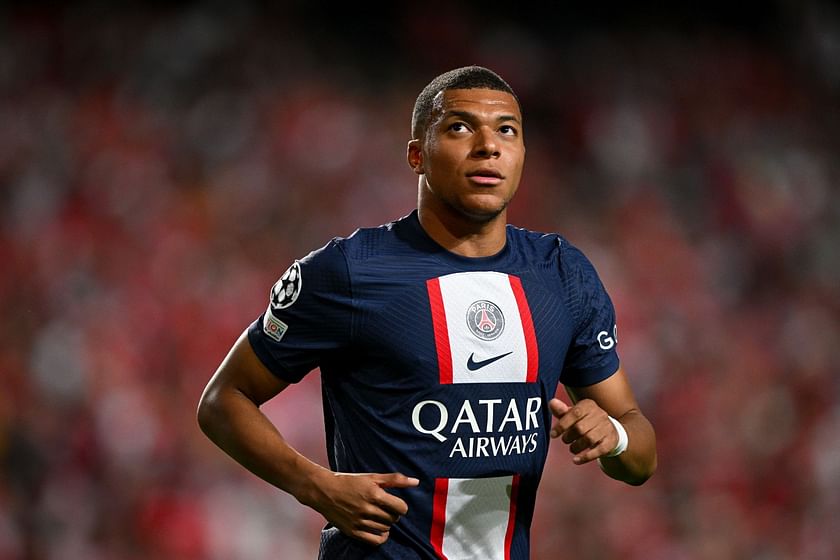 It's common knowledge that Kylian Mbappe is one of the fastest footballers of the modern era. He combines his pace with excellent footwork and intelligence to absolutely bamboozle defenders and get the better of them.
The French forward is one of the biggest stars in the world of football and has already had an illustrious career and is only 24-years-old right now. Mbappe has scored 25 goals and provided six assists in 25 appearances in all competitions for Paris Saint-Germain so far this season.
He has clocked a top speed of 37.90 km/h this term.
#2 Darwin Nunez (Liverpool) - 38.00 km/h
Darwin Nunez has not had as impressive a debut campaign at Liverpool as he'd have thought. He has shown glimpses of his quality and his intelligent movement and burst of pace are some of the strongest features of his game.
Nunez has scored 10 goals and provided three assists in 25 appearances in all competitions for the Merseysiders so far this term. He has also managed to hit a top speed of 38.00 km/h, which is the second-best of all players in Europe.
#1 Sven Botman (Newcastle United) - 39.21 km/h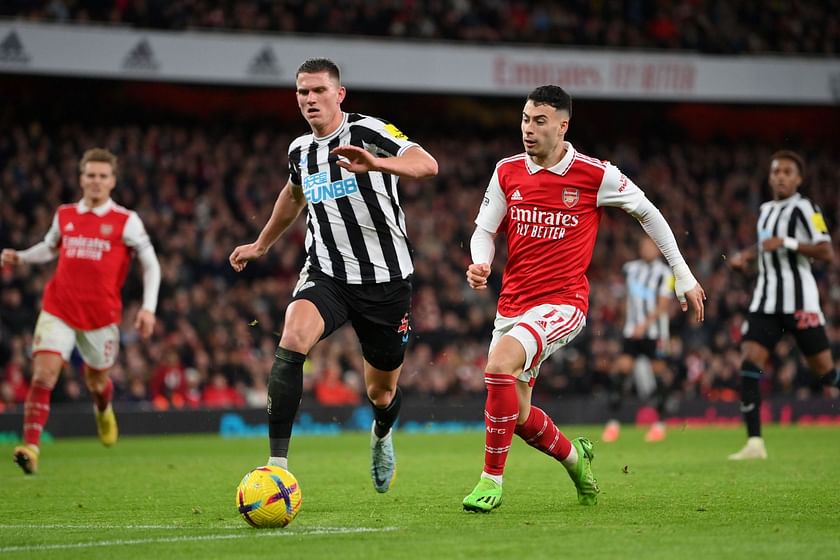 Sven Botman is arguably the most underrated defender in the Premier League. The Netherlands international is one of the most well-rounded centre-backs in Europe. He was a regular starter for Lille in their triumphant Ligue 1 campaign in the 2020-21 season.
Botman is not only a great tackler but he also excels at aerial duels. The Dutchman is also extremely pacy and is in fact the fastest footballer in Europe this term. His top speed this season is 39.21 km/h.