A quick look at the CL quarterfinal draws
Well, the quarterfinal draws for Europe's elite club competition are out and it seems the stage is set for a fantastic round of fixtures with   FC Barcelona, Bayern Munich,Real Madrid,Chelsea and AC Milan gazing at that prized semi-final berth while Benfica, APOEL Nicosia and Olympique de Marseille look to pull off one of the great shocks in CL history and continue their respective dream runs. It is interesting to check out what's on the platter and I'm exactly about to do that,so here goes…
Chelsea vs Benfica
Chelsea would be hugely relieved to have dodged the likes of Barca,Madrid,Bayern and Milan in the quarters. However, that is where the risk lies as they cannot afford to be too relieved to face a Benfica side that is ready to believe. Both teams have come back from behind to snatch that quarter-final place in the second leg of their respective round of 16 fixtures. Chelsea finally seem to be back on track under Roberto Di Matteo after conceding only 1 goal in the Italian's first 3 matches at the helm after the infamous sacking of Andres Villas Boas. Benfica have finally reached the quarter-final stage of the CL for the first time in 6 seasons and only the second time in 17. Yet,Chelsea is likely to be the team who progresses to the semis provided they maintain the same level of football that they displayed against Napoli earlier in the week.
Favourites – Chelsea.
Bayern Munich vs Marseille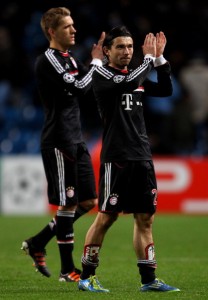 This tie is a tricky one. On the outset, Bayern look clear favourites to progress to the semis though it will not be as easy as it seems as Marseille would be riding high on confidence after ousting Inter Milan out of the Champions League in the round of 16. Plus,one must always be wary of French teams as you never know what to expect from them. Bayern made tough work out of very little against Basel after losing in the first leg of the round of 16 only to annihilate the Swiss 7-0 in the second leg. The duo  of 'Rob-ery' (Robben and Ribery) is surely one of the most feared combinations in Europe along with Mario Gomez in the form of his life. This tie is still Bayern's to lose but with their notorious reputation of choking at crucial moments,you wouldn't completely rule Marseille out.
Favourites-Bayern Munich
Real Madrid vs APOEL Nicosia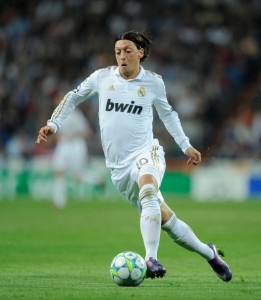 This one's a no-brainer. Irrespective of what happens in Cyprus which surely is a tricky task, I don't see Madrid not thwarting Nicosia at the Bernabeu. With due respect to the Cypriots, I really admire their determination but I don't see them outplaying Madrid over two legs. Even Rocky lost to Apollo Creed when they first met despite putting up a great fight. My money's on Madrid for the semis.
Favourites- Real Madrid
FC Barcelona vs AC Milan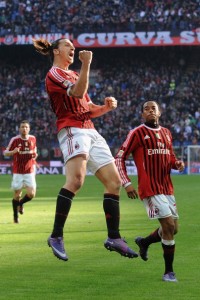 And we will witness these two European powerhouses pitted against each other yet again in this season itself. The two sides were drawn in the same group earlier in the competition with Barca coming out on top at the San Siro after a draw at the Camp Nou. The defending champions are favourites to win the CL yet again this season and look well on course to do so after plundering a hapless Bayer Leverkusen in the round of 16. On the other hand, Milan's horror away-form in Europe has been a major cause of concern for them as they are still looking for an away victory in the CL this season. FC Barcelona will be buoyed by the desire to win the elite competition for their beloved teammate,Eric Abidal,who will undergo a liver-transplant surgery very soon. AC Milan will look to quickly erase the memories of that scary, scary night at the Emirates where they almost bungled a 4 goal cushion and nearly got themselves knocked out of the CL. However, Barca probably should be the last men standing in the tie after what promises to be a dazzling two-legged battle,given their quality and form.
Favourites-FC Barcelona
What will happen in the end, only time will tell. Although,one thing is for sure, I, and most certainly many other football aficionados will be looking for a Barca-Chelsea and Bayern-Madrid semi-final situation and then ultimately, that tremendous 'EL GRAN CLASICO' final!