All-time Champions League Table
14.46K //
28 Dec 2012, 01:20 IST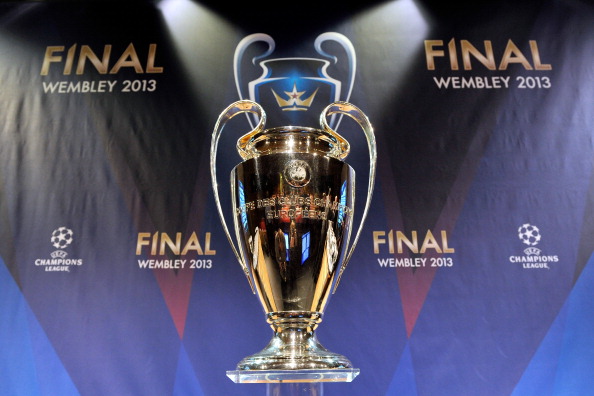 Do you know that Real Madrid is not the best team in Europe when you compare the win percentage? When you consider the teams which played minimum of 30 games, then Barcelona tops the list. Interestingly from EPL, Manchester United tops the list over Liverpool, who have won 2 times more than their rivals. Another surprise is Leeds United (with 40 games) who wasn't in Champions League since 2001 semifinals, making an appearance in top 10, below Chelsea and above Arsenal, who are in 13th position.
From La Liga, it's no surprise – only two teams in top 10 – Real Madrid and Barcelona. The next nearest team from La Liga is Valencia at 16th position.
Bundesliga is represented by Bayern Munich and Borussia Monch'bach in top 10. Borussia Monch'bach may not interest you as their win percentage is only considered for 33 games. Borussia Dortmund is the next nearest Bundesliga team at 17th position.
Italian Series A is represented in top 10 by Milan teams – AC Milan and Inter Milan.
Here is the top 15 list: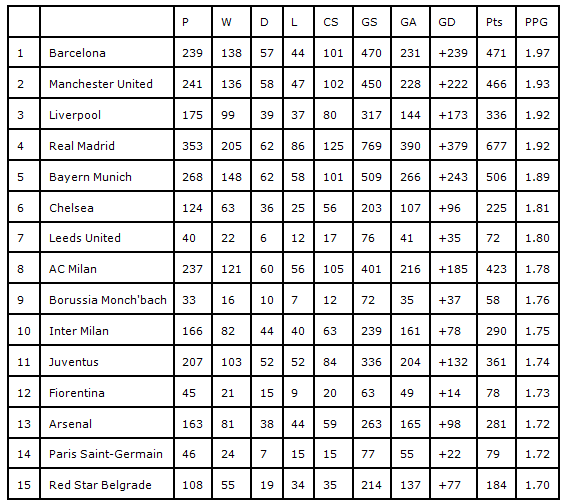 *P-Played, W-Wins, D-Draws, L-Losses, CS-Clean Sheets, GS-Goals Scored, GA-Goals Allowed, GD-Goal Difference, Pts-Points, PPG-Points Per Goal